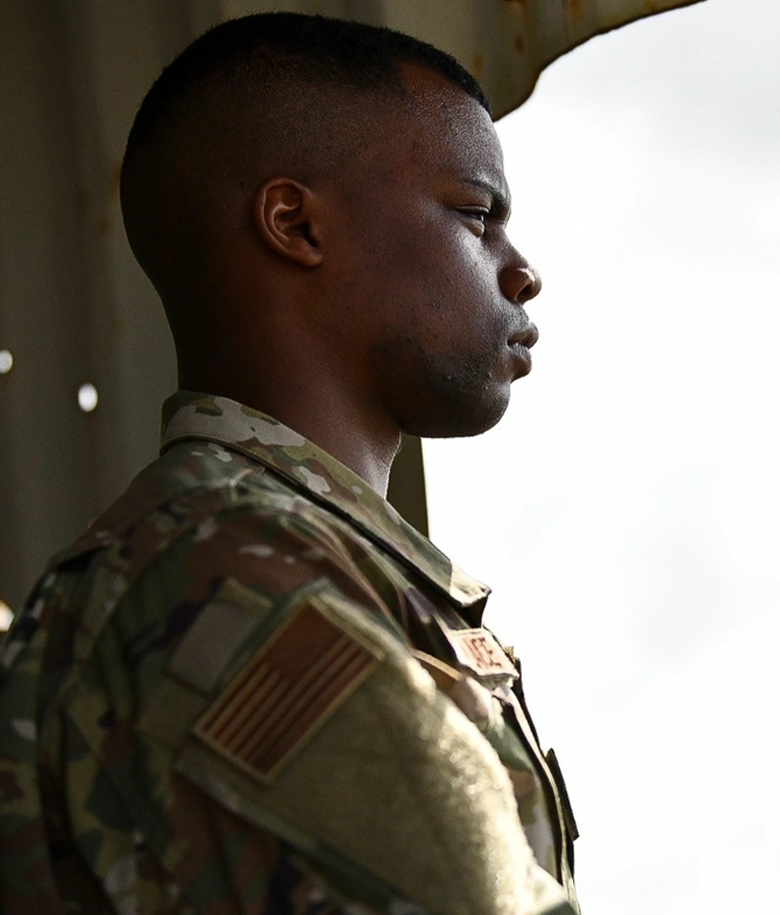 WHAT TO EXPECT
EVERY NEW CHOICE BRINGS CHANGE

THE ROAD AHEAD
Once you're an Airman, you'll be a part of a unique and close-knit global community. Knowing what you, your family and your friends can expect from Air Force life will help as you take the steps to joining the Air Force and determining the path that's the right fit for your future.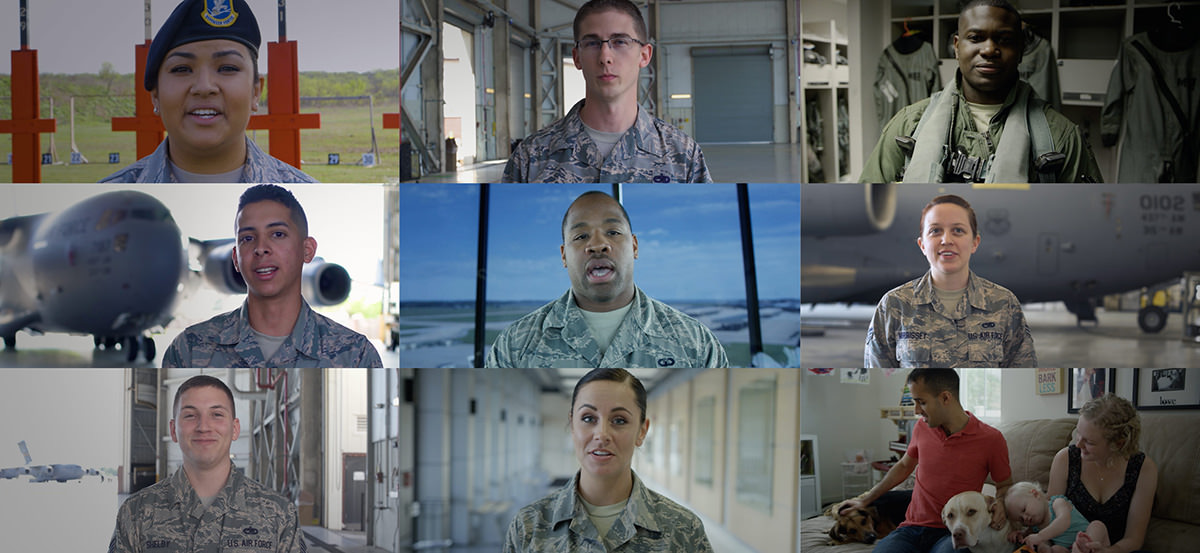 Unless you grew up in a military family it's hard to know what life is like in the Air Force. Are there rules about dating? Do you have to live on base? And if you do, what is there to do for fun? Joining the Air Force is a life-changing decision, so make sure all your questions are answered before making it.
What are you the most curious about? Now all you have to do is ask and an actual Airman will answer. This is your chance to get the inside scoop about life in the Air Force. Because there are just some things you can only learn from those who serve. So, go ahead...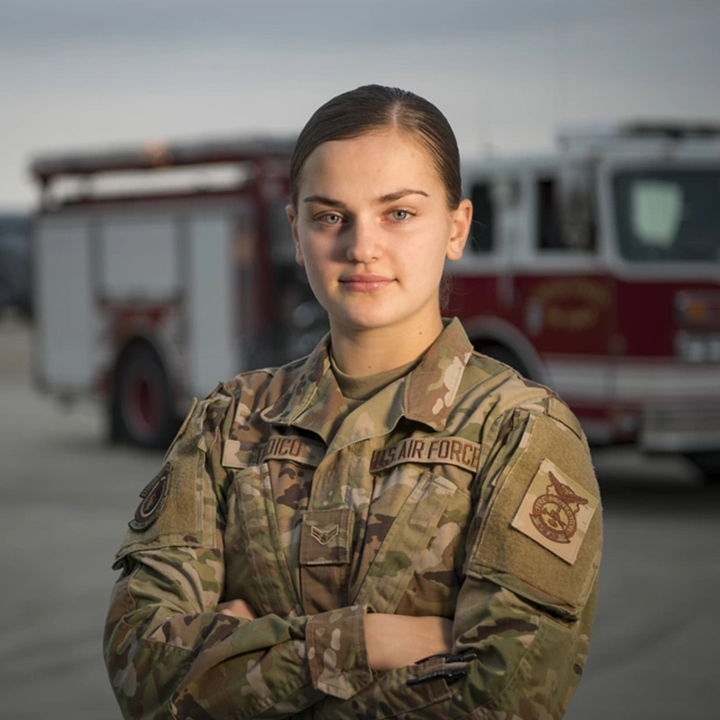 The Air Force strives to bring out the best possible contribution from every Airman. With regular career challenges and an unrivaled package of benefits, we supply our Airmen with excellent growth opportunities as well as a superior quality of life.
We weigh individual aptitude against the needs of our mission to place each Airman in a career that allows them to reach their highest potential. You'll develop your skills and take on increasing pay and responsibility as you continue to grow in your career field.

The Air Force will assign you to a base that can best utilize your skills, so Airmen can change base locations as frequently as every three years. While you may find yourself living anywhere around the world, Air Force bases provide consistent amenities and support that you and your family can depend on.

As an Airman, you'll receive good pay and a full package of benefits that keep cost of living extremely low. With excellent food and housing, insurance, recreation and retirement benefits, expect to be able to save a high percentage of your salary for future goals.

Life in the Air Force requires hard work, but also allows time for your own pursuits. Typically, you can expect an eight-hour workday, leaving plenty of time to relax, recharge and do other things you enjoy once you change out of uniform.

Airmen get 30 days vacation with pay each year to use at their discretion. Air Force bases are near exciting destinations all over the world and even provide easy access to resources (such as camping, hiking and boating gear) that allow you to fully experience and explore each location.

The task of defending the people and resources of the United States is our top priority. For our Airmen, this means the possibility of being deployed to an active mission site every twenty months.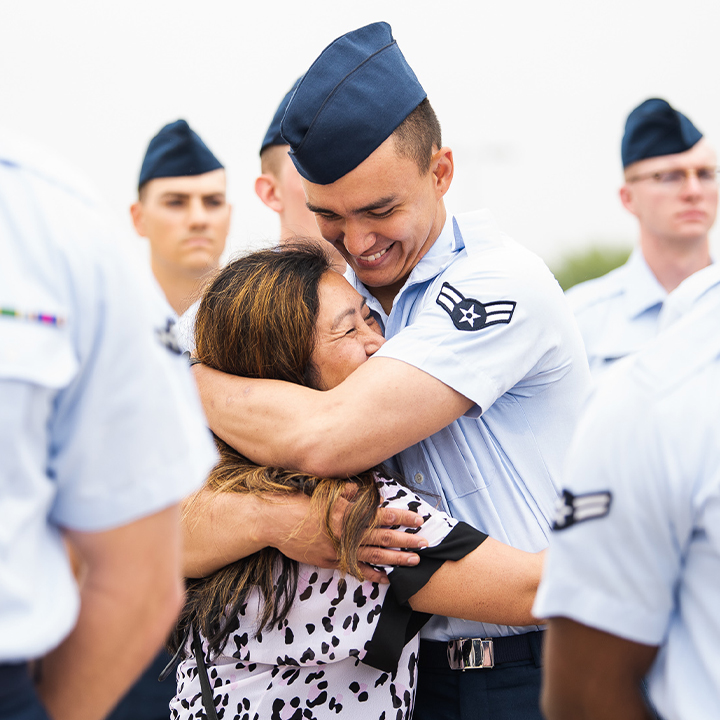 We know that Airmen have parents, siblings, extended family, friendships and other loved ones outside of the Air Force who play an important role in their lives. Joining the Air Force will be a change, but doesn't mean sacrificing meaningful relationships.
Joining the Air Force is a life-changing decision that impacts more than just you as an individual. As you work toward becoming an Airman, don't neglect to take the time necessary to prepare your family and friends for the distance and change inherent to Air Force life.

No matter where you're stationed, you will be able to connect with loved ones by phone, email, video chat or instant messaging. A popular option is to enroll family and friends in the Air Force Friends and Family Instant Messaging (AFIM) service program and access AFIM through the Air Force portal.

While living on base, you may have friends and family come and visit. Guests may use on-base recreations with you as their host and have access to base lodging that allow them to stay much more affordably than they could off-base.

Airmen get 30 days vacation with pay each year and can enjoy complimentary flights that make it easy and affordable to meet family or friends at any home or vacation destination.