ELITE TALENT, PREEMINENT PRIDE
The Air Force is proud of our Airmen, our mission and our role in defending our country. Air Force premier bands are comprised of our nation's finest musicians. Located in Washington D.C. and Colorado Springs, Colorado, our premier bands showcase the excellence and professionalism of the United States Air Force through performances at military and civic events. Vocalists, instrumentalists, orchestral musicians, arrangers and audio engineers honor military heritage, inspire patriotism, and connect with audiences worldwide through every genre of rock, jazz, classical and chamber music.
Perform in and with various ensembles throughout the United States and around the world
Coordinate activities such as concerts, parades and rehearsals
Arrange and adapt music for various musical combinations
QUALIFICATIONS SUMMARY
MINIMUM EDUCATION

A High School Senior (age 17 or older)*, High school diploma, a GED, or 15 college semester hours

*High School Students may start their application as early as the end of their junior year.

ASVAB SCORE REQUIREMENTS

21 Administrative (A) or 24 General (G)

QUALIFICATIONS

Audition Required
Mastery of music performance specialty
Knowledge of music notation and terminology
Experience rehearsing and performing in multiple performance ensembles
Completion of 7.5 weeks of Basic Military Training
Must be between the ages of 17 and 39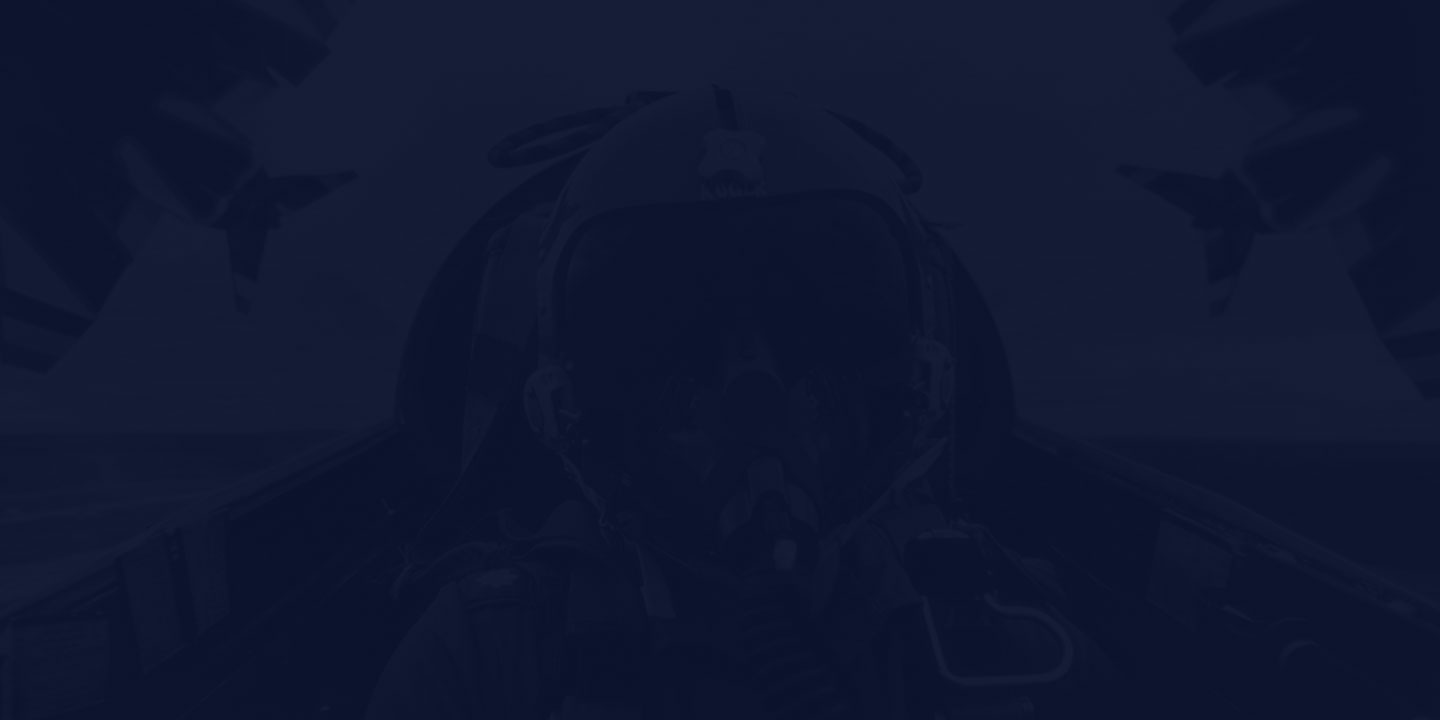 TRAINING & EDUCATION
How do we transform you from a raw recruit to an expert Airman in this field? From hands-on experience to college credit toward a degree, the path begins here.
BASIC MILITARY TRAINING

7.5 weeks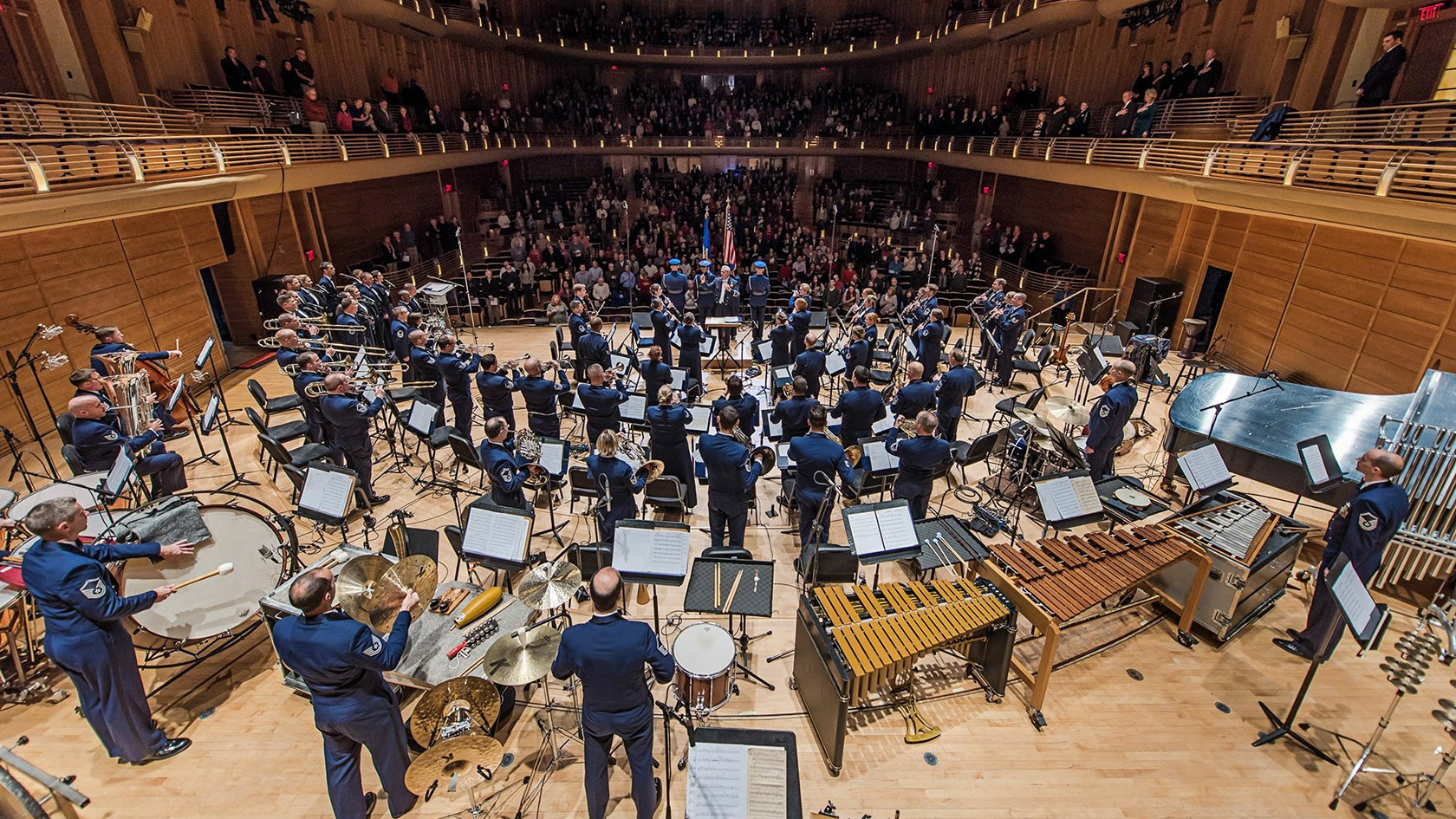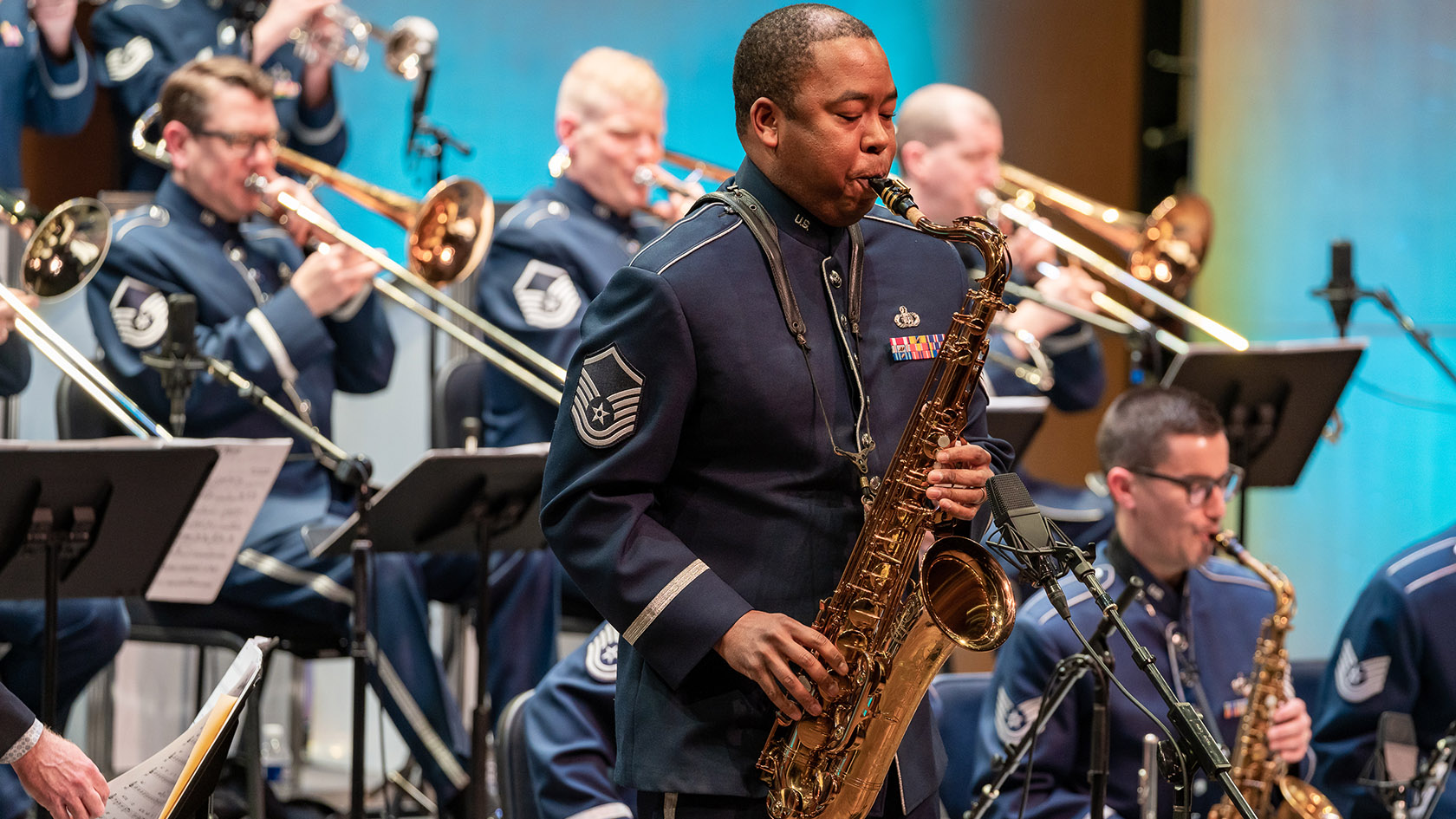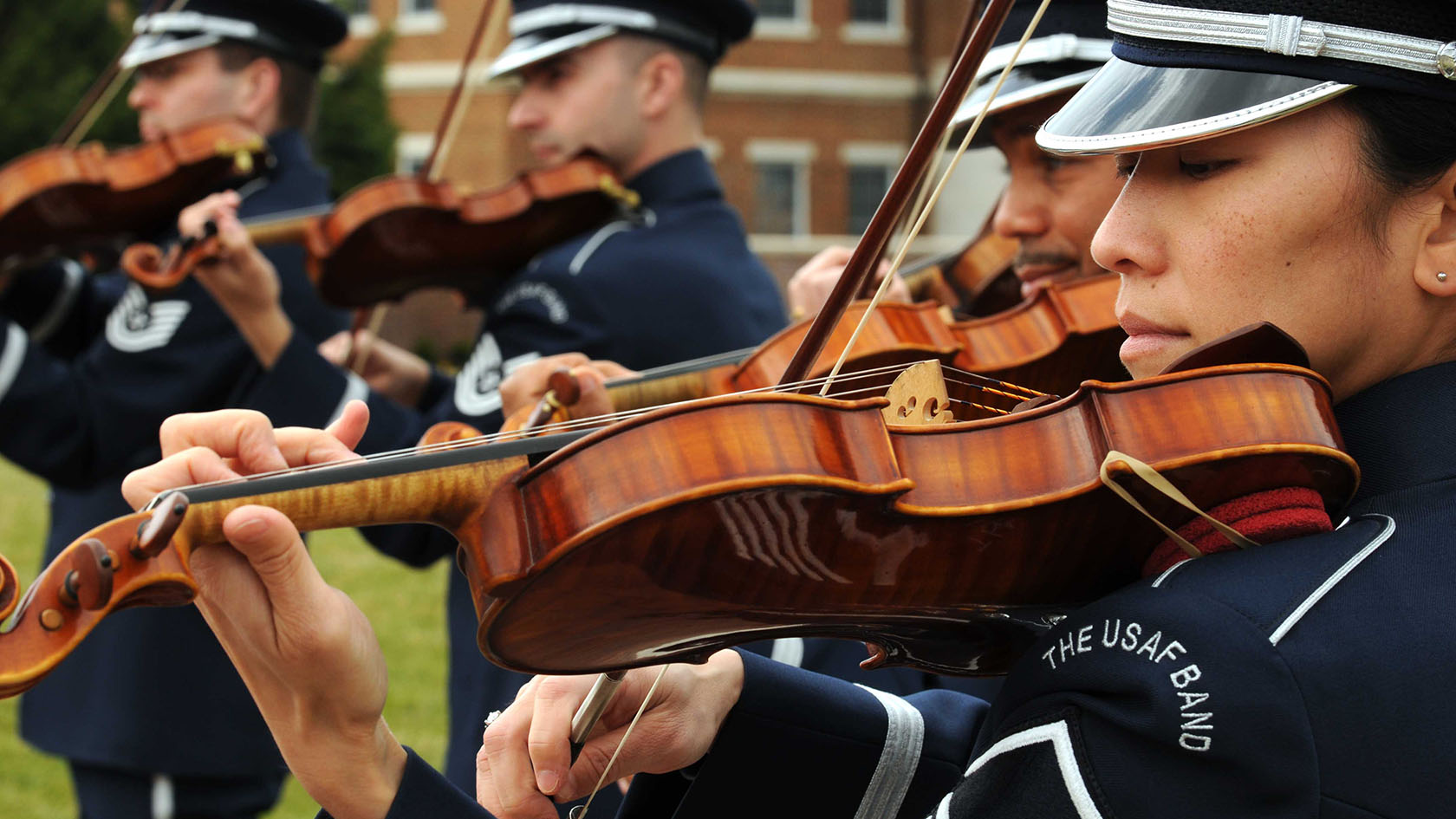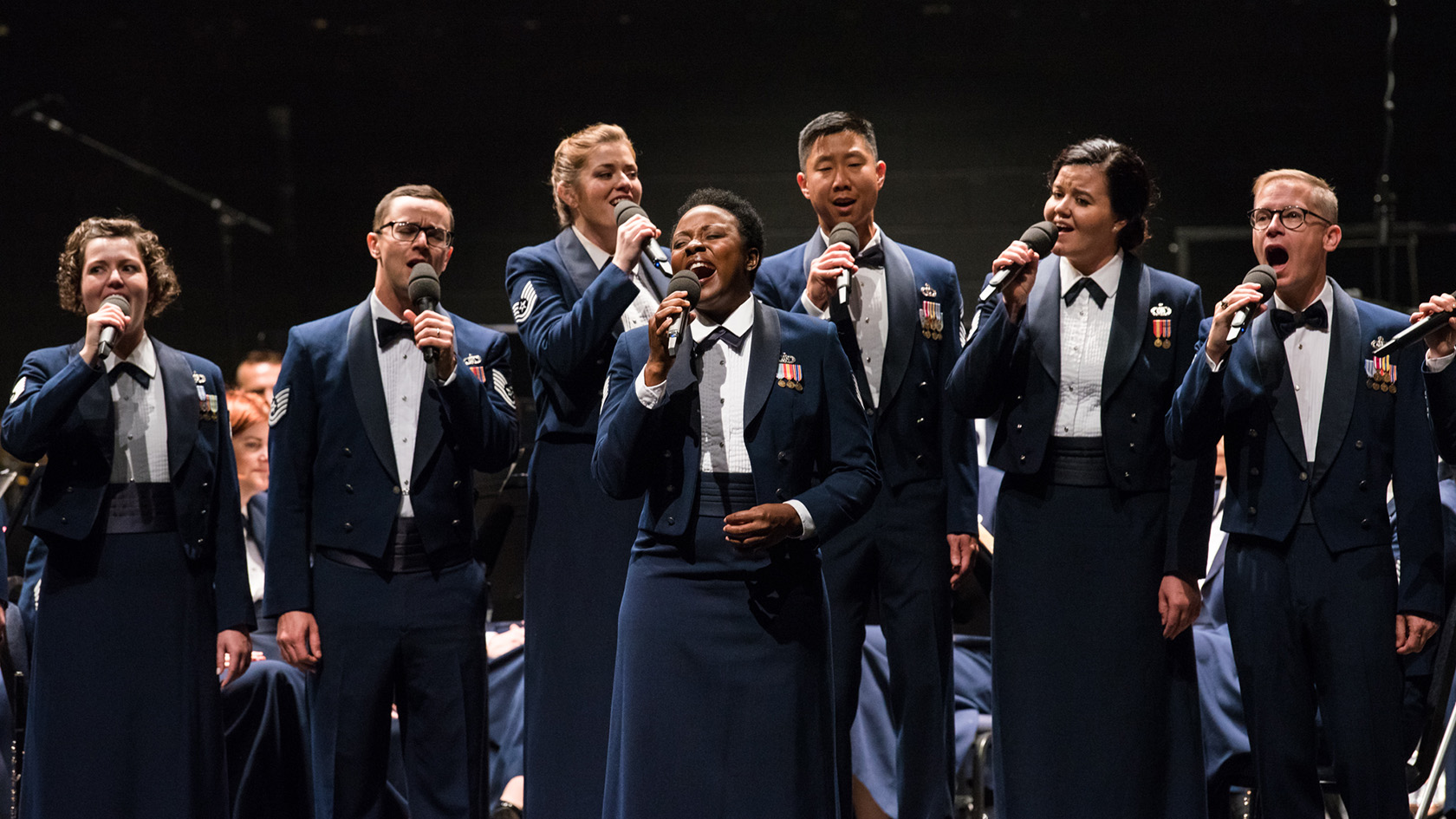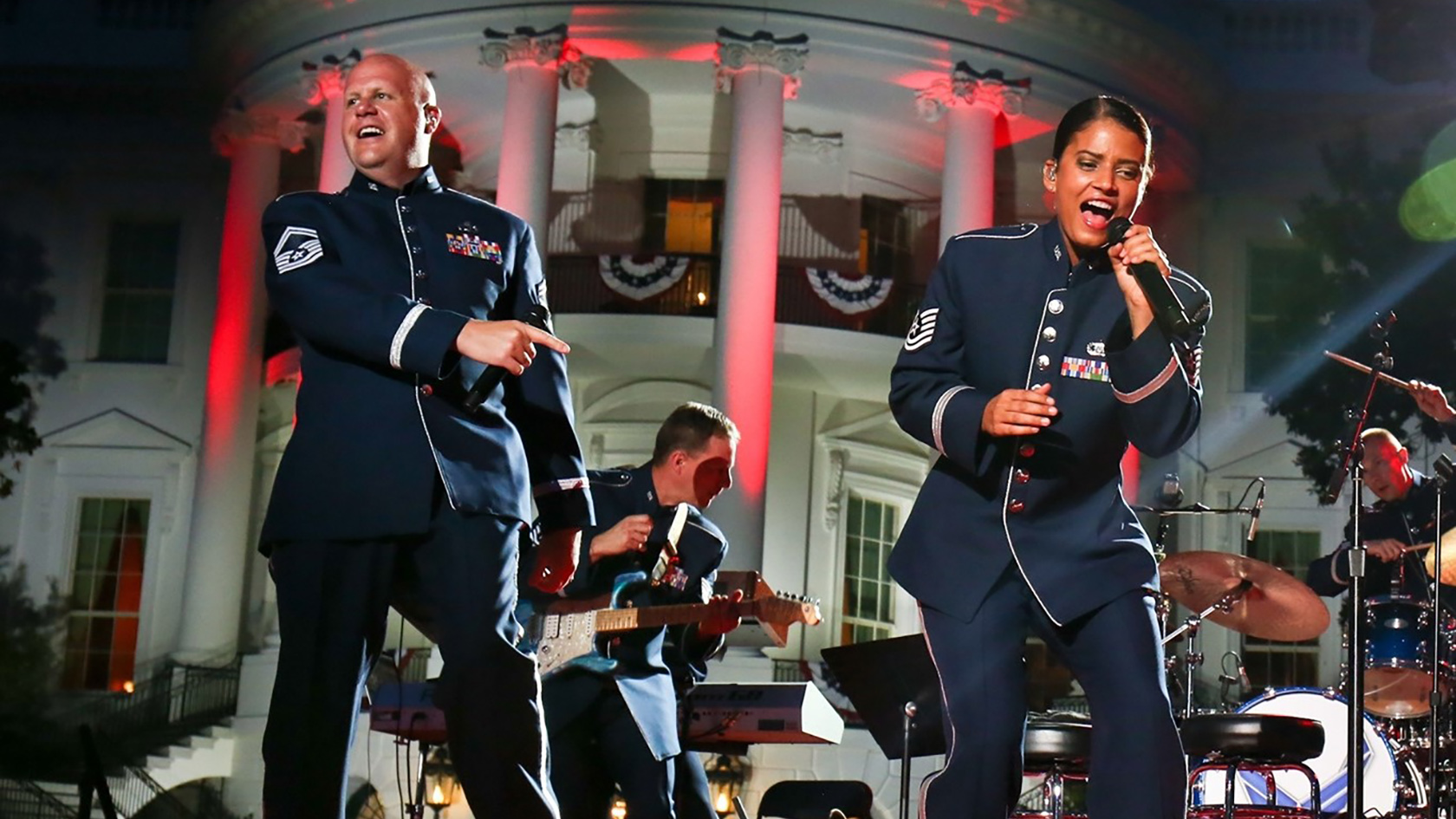 TAKE A BREAK
Flights and 30-days vacation with pay each year.