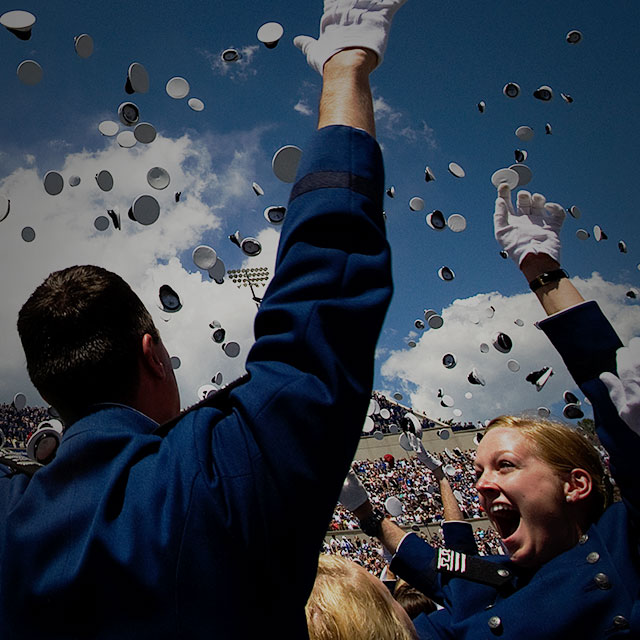 COLLEGE
BROADEN YOUR HORIZONS

MORE THAN A DEGREE
ADVANCE YOUR EDUCATION. ENHANCE YOUR LIFE.
We shape America's leaders and help you serve your strengths while you serve your country. If you are interested in earning a college degree and joining the Air Force, there are three ways we can help you get started.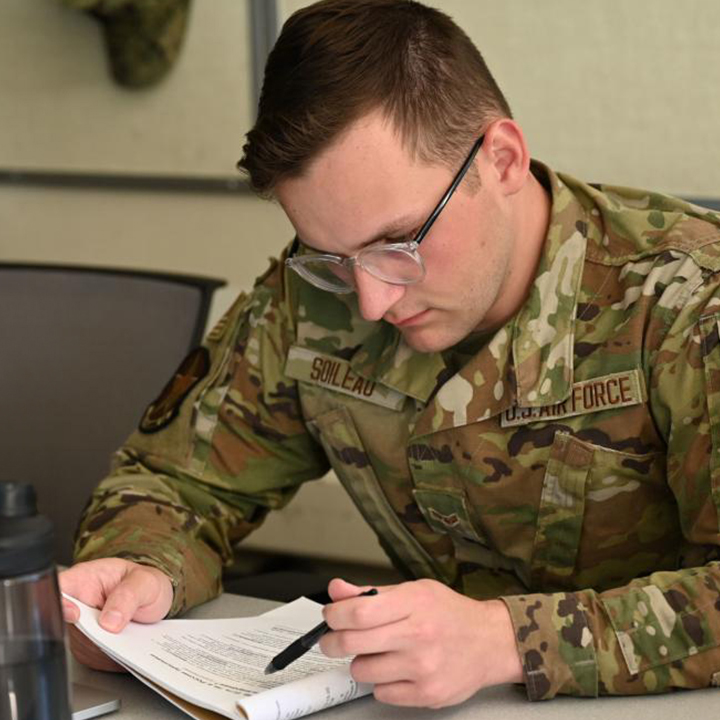 By enlisting in the Air Force, you're enrolling in the largest community college in America and will simultaneously be able to earn credits toward your degree, learn a job and earn a paycheck.
When you join the United States Air Force with your high school diploma or GED, you're automatically enrolled in the Community College of the Air Force. So you'll automatically begin working toward your associate's degree in applied science in one of five career areas: aircraft and missile maintenance, electronics and telecommunications, allied health, logistics and resources or public and support services. With a unique combination of on-duty and voluntary off-duty courses, you'll earn college credit just for reporting for duty, learning your job and getting started on your career.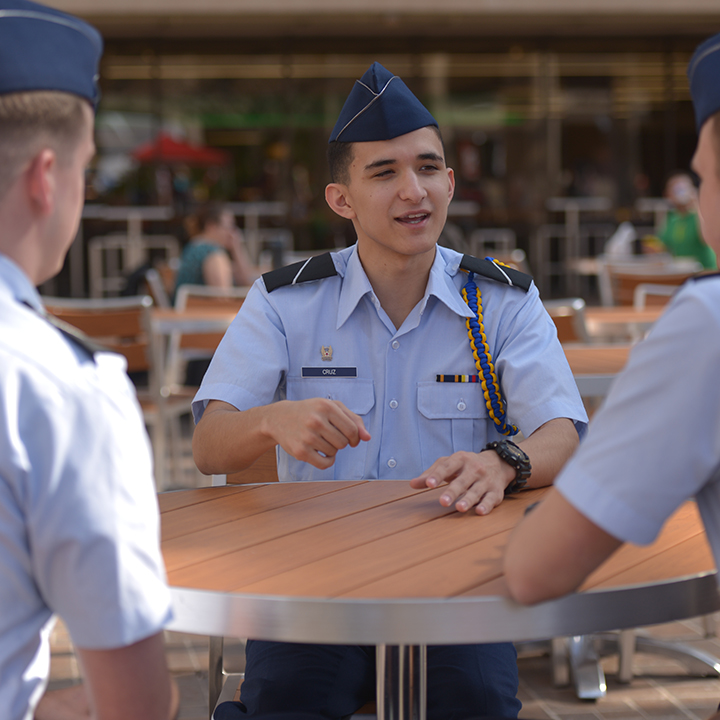 Available at more than 1,000 colleges and universities across the country, Air Force ROTC can help you study at the college of your choice, earn your degree and prepare you for your role as an Air Force officer upon graduation.
To excel in AFROTC, you'll need dedication, discipline and drive. Three- to four-year scholarships are available on a competitive basis to students still in high school or already in college who display outstanding academic and leadership qualities. Many colleges offer an additional subsidy for tuition and books to AFROTC cadets. AFROTC members without a scholarship still receive immeasurable benefits, including leadership experience and a guaranteed job as an officer in the Air Force after graduation. It's a challenge that can prepare you for a lifetime of success. For the most up-to-date information, visit the official Air Force ROTC website.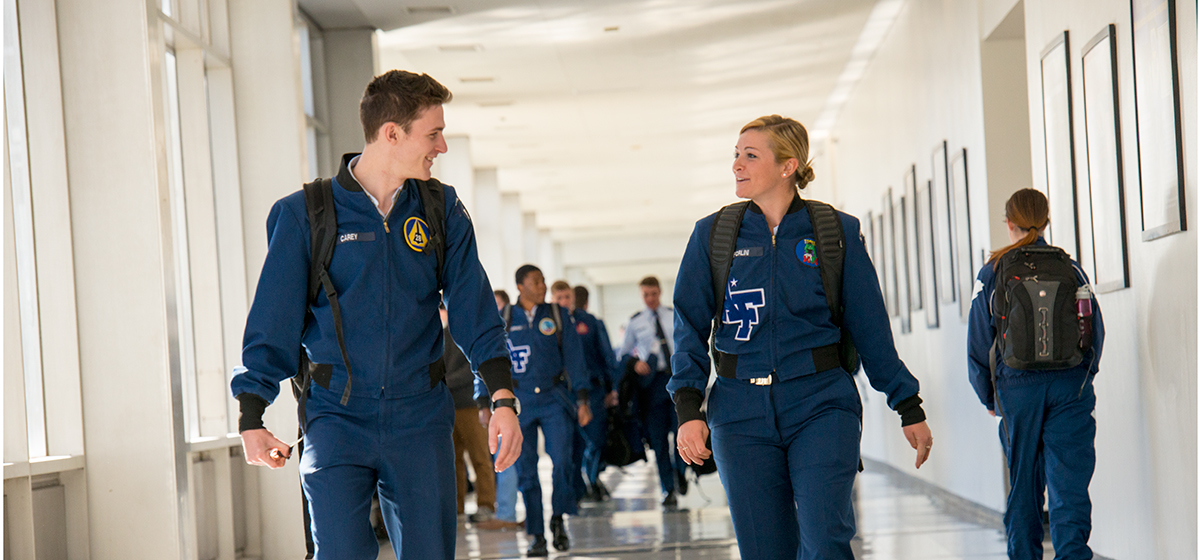 It takes great determination and advanced preparation to get accepted into the U.S. Air Force Academy. This prestigious institution builds character, creates leaders and offers a world-class education and cost-free tuition in exchange for your commitment to serve as an officer upon graduation.
Don't just be the best in your class, become one of the best your country has to offer by joining the U.S. Air Force Academy. Admissions are extremely competitive and the process is intensive—in addition to academic and physical screenings, a U.S. Congressman, Senator or the Vice President of the United States must nominate you for appointment. To place yourself a step ahead, you must excel in academic performance, extracurricular leadership and physical fitness. While the process is very comprehensive, The Admissions Office at the Air Force Academy is ready to help walk you through any questions you might have. For the most complete information, visit the official Air Force Academy admissions website.