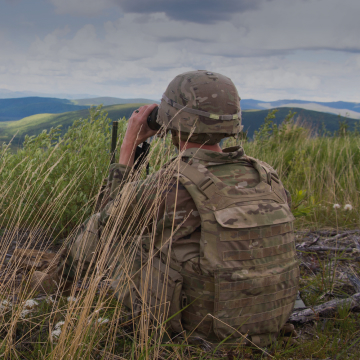 education and training
training

Transformation from Day One
Whether you plan to attend college or develop on-the-job skills, the Air Force offers opportunities for growth at almost any educational level. You'll get the tools to build on your strengths, earn a degree, lead others and take your career to the highest level.
military training

Conquer yourself from the inside out.

technical training

Gain the strengths and skills to grow in your field.
training faqs
First, work to get into the best shape possible before going into

Basic Military Training (BMT)

or

Officer Training School (OTS)

. Start with a fitness program such as the one found in our guide for preparing for military training. It recommends exercising three to five times per week. Be sure to start your regimen at least six weeks before you're scheduled to start training.

Basic Military Training (BMT) runs for approximately 7.5 weeks and is held at Lackland Air Force Base in San Antonio, TX.

Officer Training School (OTS) is a small, highly specialized school that prepares college students for leadership roles in the Air Force Active Duty. It runs for eight weeks at Maxwell Air Force Base near Montgomery, AL. Its school motto "Always with Honor" reflects the high standards expected of Air Force officers.

Technical training usually runs between four and 52 weeks and varies depending on which career field you pursue in the Air Force.

Once you've completed

Basic Military Training (BMT)

and technical training, you may enroll in the college nearest to your assigned base or online classes offered through most colleges in the U.S.