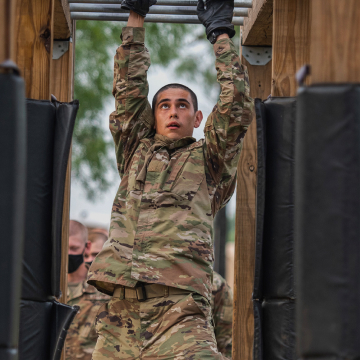 training
MILITARY
training
where it all starts
Every Air Force journey is different, but no matter where your career takes you, every path begins with training. Each training program is designed to help you find your mental and physical strengths and to develop the skills and values necessary to succeed in the Air Force and achieve your goals. This is where you officially become an Airman.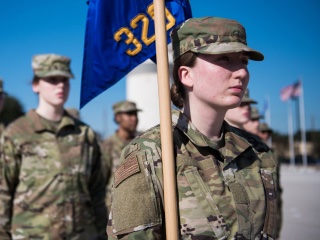 A new class of Airmen has graduated almost every week for the last 70 years.
Every enlisted Airman begins their Air Force career with 7.5 weeks of Basic Military Training (BMT). Challenged both mentally and physically, you'll get the skills and training you need to develop into Airmen, Wingmen and Warriors.


UPON COMPLETION OF OTS, GRADUATES RECEIVE THE OATH OF OFFICE AND ARE COMMISSIONED AS 2ND LIEUTENANTS IN THE AIR FORCE.
Airmen joining with a college degree in hand can begin as an officer, and those who qualify will start out in Officer Training School (OTS). This rigorous 8.5 week program will build your character and give you the skills you need to become an officer who is prepared to lead fellow Airmen.