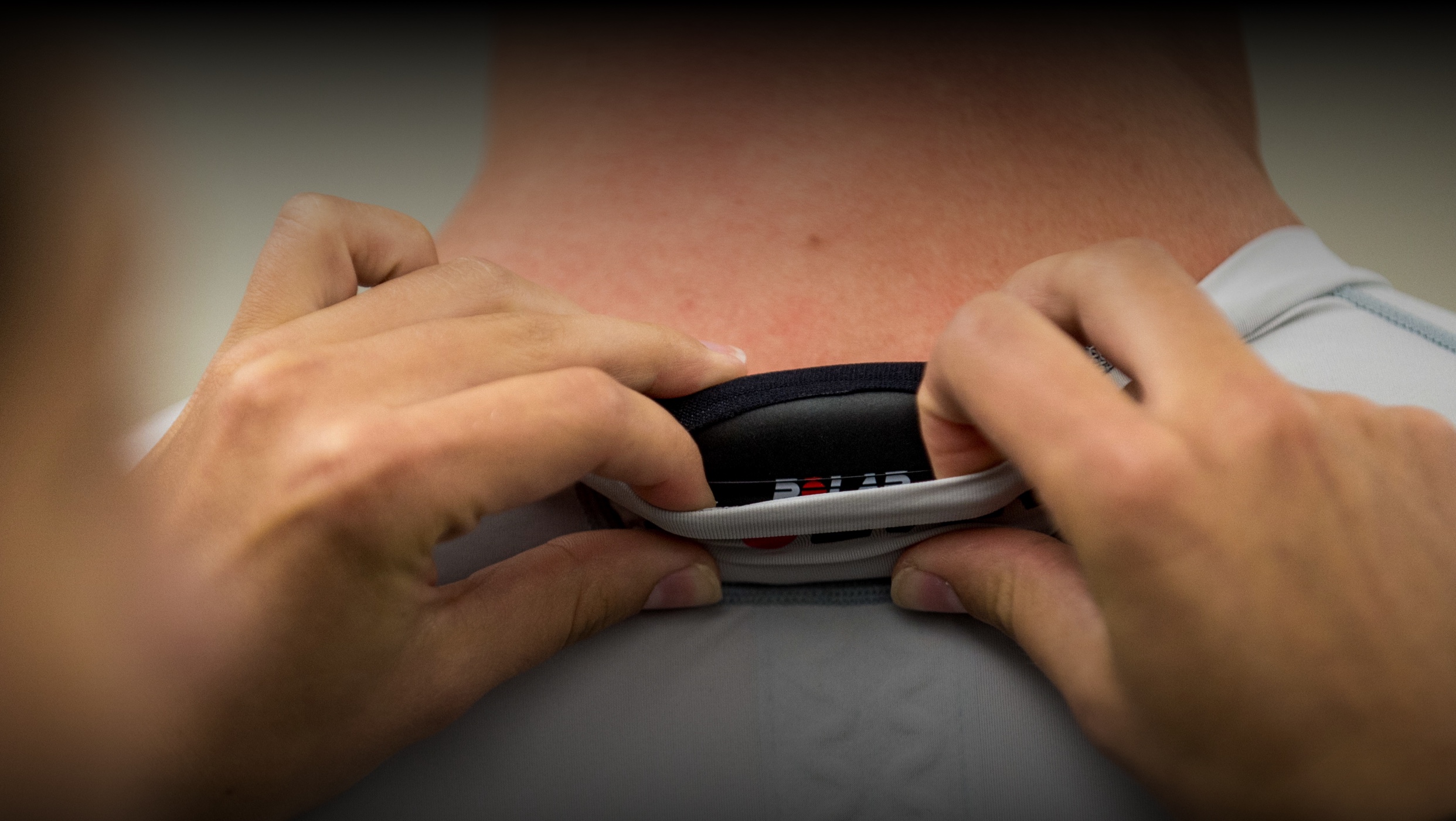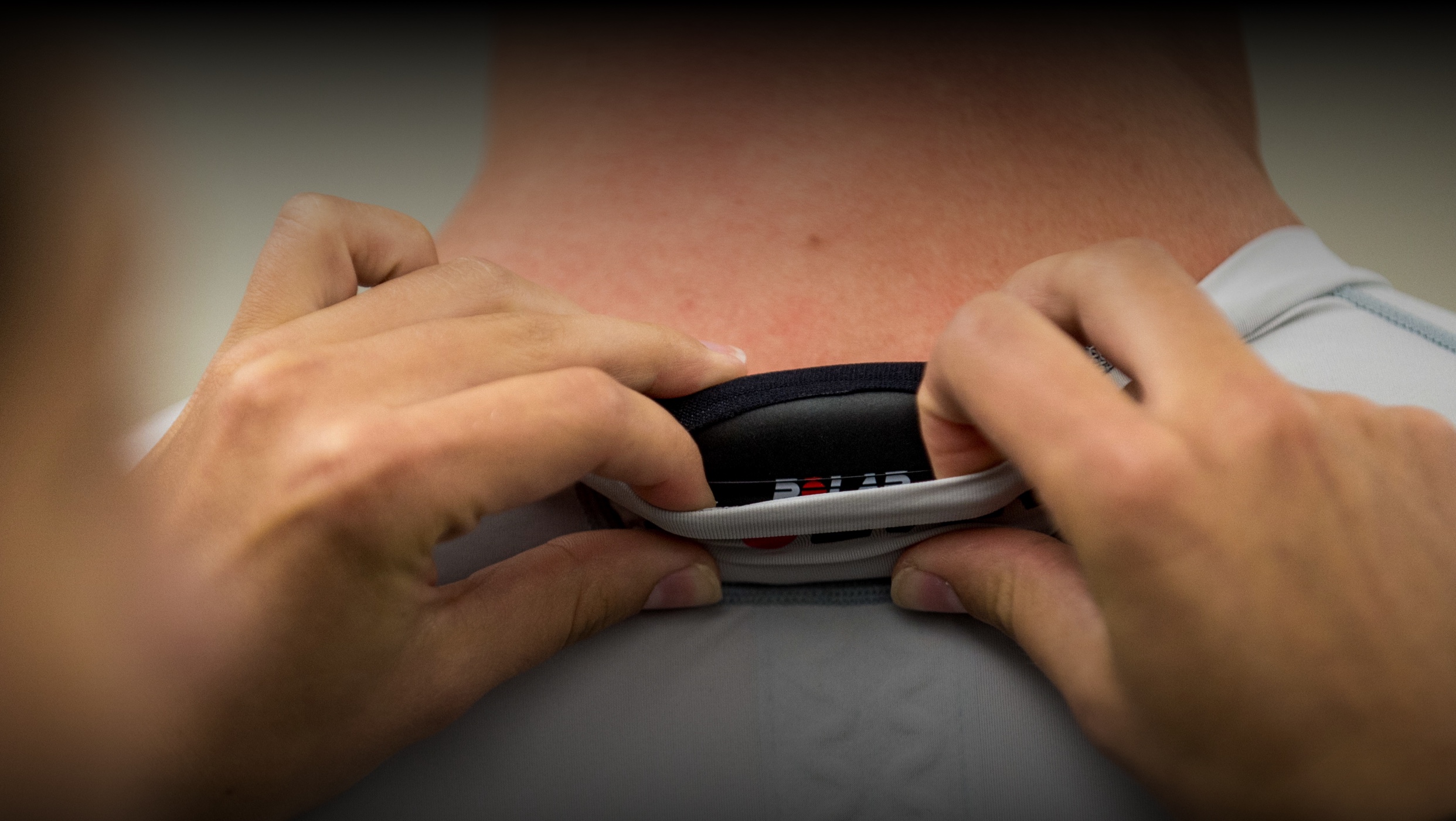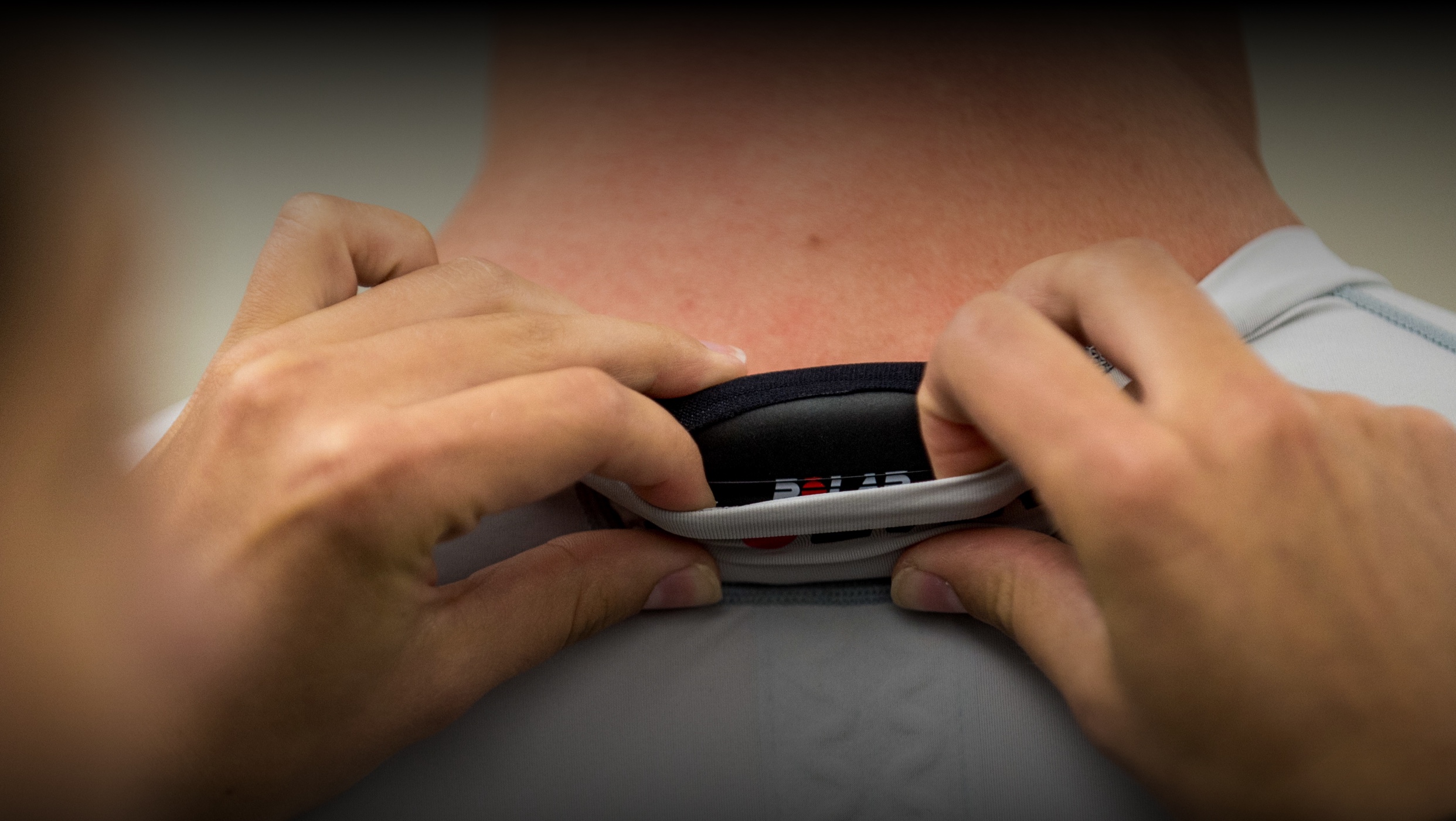 Project 08478
XX
USAF + WEARABLE TECHNOLOGY

HOW DO WE USE WEARABLE TECHNOLOGY TO ENSURE AIRMEN SAFETY?
Airmen push their bodies to the limit, whether it's in training or during a mission. To prevent injury and to keep our Airmen safe, we equip them with the most advanced wearable technology such as shirt-integrated sensors and health-monitoring patches. This technology helps increase mission effectiveness and allows for crucial information to be transmitted quickly and seamlessly.
Wearable tech that knows you better than you do.
The Survival Health Awareness Responders Kit (SHARK) has sensors built into shirts to analyze the temperature, heart rate and other bioindicators of SERE students while they're in intense training situations.
The Flashing Indicator of Swimmer's Health (FISH) is an underwater blood-oxygen monitor created to prevent Special Warfare Airmen from blacking out underwater.
The Air Force Research Laboratory (AFRL) created a wearable, non-invasive, electrolyte-detecting patch for Airmen that helps researchers understand hydration levels.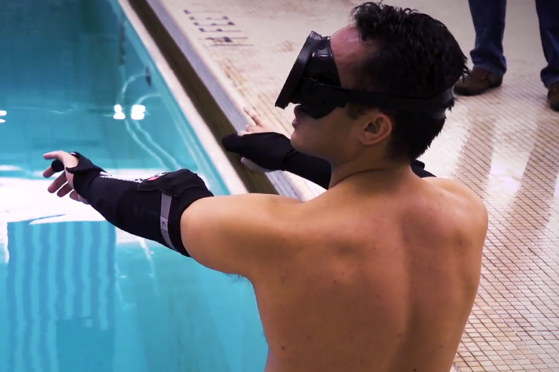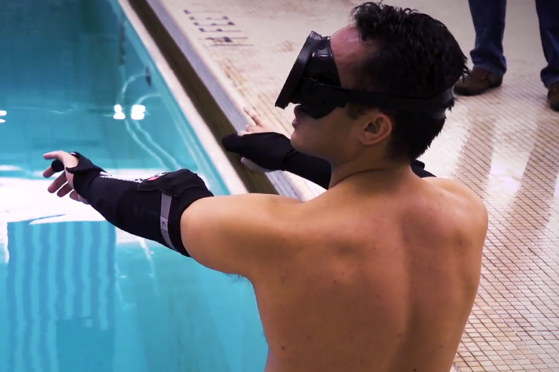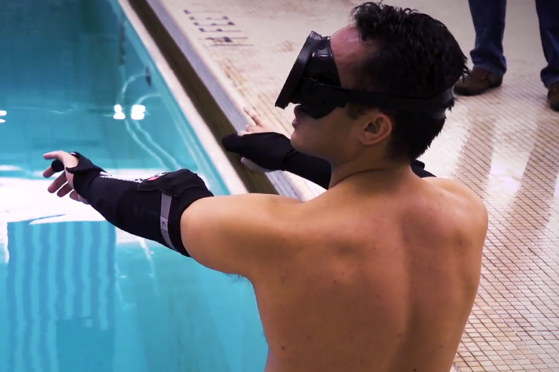 As technology advances, so will we.
The connection between biology and technology has enabled us to develop the Airmen of tomorrow. As the Air Force Research Lab creates new applications for wearable technology, we continue to be the most advanced air force in the world.