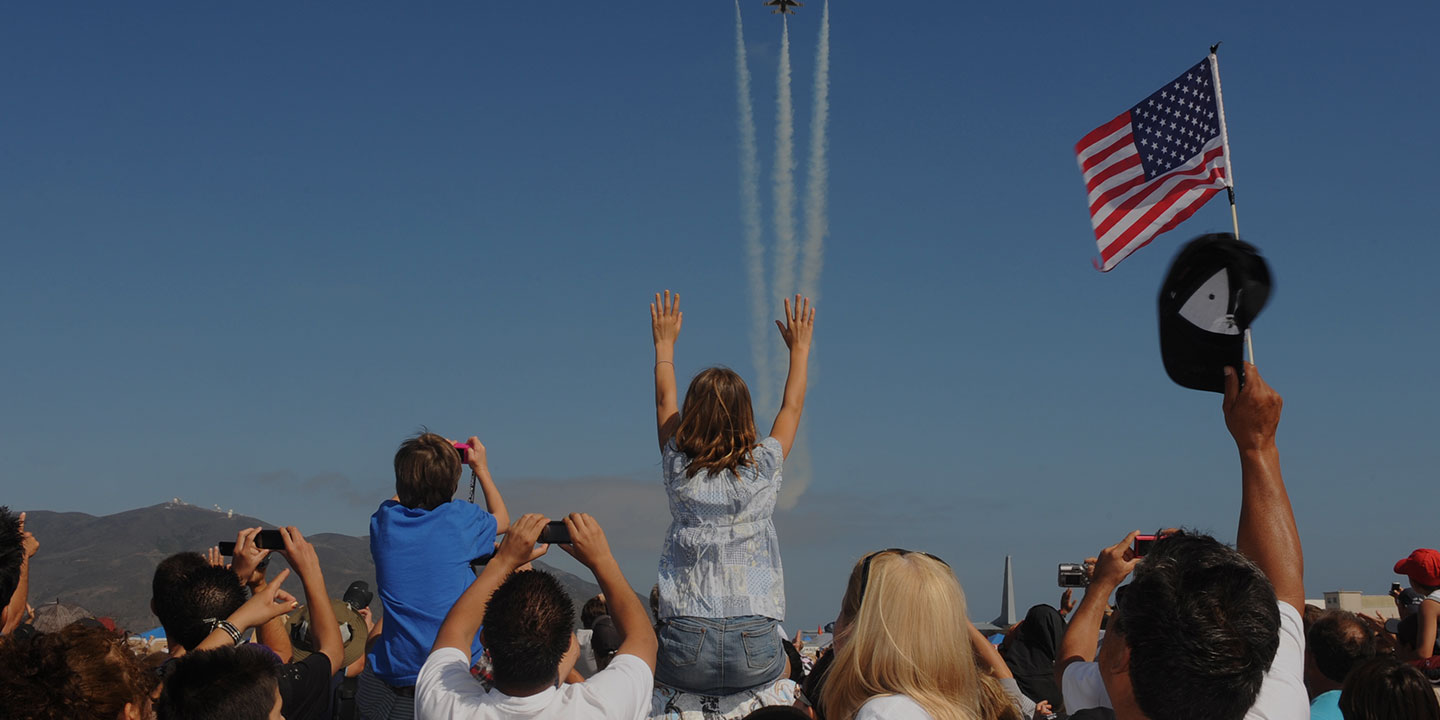 LIFE ON BASE
A CAREER THAT INCLUDES COMMUNITY

01

SPOUSE & FAMILY JOBS

It takes a lot of people to make an Air Force base function and civilians fill many jobs on base, with Air Force spouses and family members often getting first shot at those jobs.

02

POLICE AND FIRE STATIONS

Every Air Force base is ready to handle any emergency with our Security Forces and fire department, which are ready to respond the second they're needed.

03

CHAPEL

The U.S. Air Force Chaplain Corps provides everything from life counseling and spiritual guidance to any Airman of any denomination or belief in need of ministry.

04

BX

A BX, or base exchange, is a tax-free superstore where Airmen can buy almost everything they need, from socks to name-brand flat-screen TVs, all for prices that are about 20 percent less than in civilian stores.

05

EDUCATION CENTER

The education center is here to help you get your desired degree(s). You'll get help developing and executing a plan to help you get your associate's, bachelor's and even a master's degree.

06

LIBRARY

Libraries are essential gathering spots, and you'll find one on almost every base offering books, audiobooks, music, movies, free Wi-Fi, areas for kids, story time and sometimes a coffee shop.

07

AUTOMOTIVE CENTER

Many bases have do-it-yourself automotive centers stocked with tools and staffed with experts providing know-how and guidance to help you fix just about any car problem.

08

VET CLINIC

Taking care of Airmen's families extends to their pets. You'll find that many bases have veterinary clinics to provide Air Force pets with the care they need.

09

FINANCIAL INSTITUTION

All Airmen have access to financial establishments on base that offer checking and savings accounts as well as low-interest loans and mortgages.

10

OFFICERS CLUB AND ENLISTED CLUB

Air Force Officers can gather at the Officers' Club to socialize, eat and relax in the dining areas, meeting rooms, lounges and bars. Enlisted Airmen have a club of their own where they can also, eat, drink, gather and kick back. The availability of the clubs varies from base to base.

11

REVEILLE, RETREAT AND TAPS

Three rituals mark each day in the Air Force: Reveille, the bugle call that starts the day; Retreat, the end-of-the-day ceremony when everyone salutes the flag as it's lowered; and finally, Taps, played to signify "lights out" and to remind us of those who have served in the past.
01

GRADE SCHOOL

From elementary schools to high schools, your child can receive a top-rate education at nationally recognized facilities on most bases or at a nearby local civilian school system.

02

CHILD DEVELOPMENT CENTER

You won't have to look farther than our on-base Child Development Center for quality day care. We work with children's motor, cognitive and social skills while developing their self-worth and preparing them for kindergarten.

03

SCHOOL-AGE PROGRAM

Many Airmen are also parents, so we offer before- and after-school care for their school-age children. Just drop your kids off on the way to work, and we'll make sure they make it safely to and from school.

04

YOUTH SPORTS TEAMS

With basketball, soccer and football teams and leagues on almost every base, your child can experience and enjoy the camaraderie and competition of team sports.

05

ART CENTER

Enjoy classes, activities and equipment to help you and your family unleash your individual creativity in a broad array of hobbies and interests.

06

PLAYGROUND

Families are very important to the Air Force. On most bases around the world, you'll find playgrounds with swings and climbing toys being enjoyed by Air Force families just like yours.
01

ON- AND OFF-BASE HOUSING

Many bases have full-size homes in residential areas on base for Airmen and their families. For those who are authorized to live off base, you'll receive a basic housing allowance that can be used to pay for off-base housing. The amount received depends on rank, location and need.

02

DORMS

To help you get accustomed to the military lifestyle, Airmen without families will start out living in dorms. Air Force dorms are similar to college dorms and have rec rooms, community kitchens, laundry facilities and oftentimes free Wi-Fi.

03

COMMISSARY

The commissary is the Air Force tax-free grocery store. You'll find everything you need there, from organic produce to name-brand packaged goods, all usually priced lower than a regular grocery store.

04

DINING FACILITIES & FAST FOOD

Air Force dining facilities serve a variety of foods for breakfast, lunch and dinner to the men and women in the Air Force. Need a quick bite? Try one of the on-base fast-food restaurants.

05

AIR FORCE INN

When you travel for work or have guests, you can take advantage of the on-base inn for rates that are less than what you'll find off base.
01

FITNESS CENTER

Staying physically fit is an essential part of being an Airman, so every base has a fitness center equipped with a variety of machines, free weights, cardio equipment, classes and sometimes childcare, all at no additional cost to you.

02

HOSPITAL

Every Air Force base has medical facilities offering services free of charge to Airmen and their families. The size of the facility varies from base to base, with some focusing on minor ailments, while others handle everything from cancer treatments to heart surgery.

03

PHARMACY

Whether it's antibiotics or long-term treatment, the medicine you and your immediate family need is completely covered by your insurance and can be picked up at the pharmacy that's located right on base.

04

DENTIST

Dental care is offered free of charge to all Air Force personnel, and low-cost insurance is available for their immediate families, with dental facilities either on site or provided by a dentist in the local community.

05

HEALTH & WELLNESS CENTER

Air Force health and wellness centers help Airmen deal with and overcome many of life's challenges that affect our health, including smoking, stress and diet needs.
01

RECREATION CENTER

Each base has its own recreation center equipped with snacks, drinks, billiards, computers, Wi-Fi, arcade and console games and other activities to help you relax and unwind.

02

SPORTS FACILITIES & INTRAMURAL SPORTS

Most bases have plenty of room for you to get out and play sports. Depending on the base, you'll find a variety of activities including tennis, basketball, racquetball, football fields and even paintball fields for intramural activities or pick-up games.

03

GOLF COURSE

Some of the best golf courses in the world are on Air Force bases. Open to all military personnel and families, they're more cost-effective than most municipal and private courses.

04

PARKS & SWIMMING POOLS

Most bases have pools and parks for Airmen and their families and friends to go for a swim, have a barbecue and spend time together outdoors.

05

COMBAT FITNESS

Combat fitness is a popular way for our Airmen to maintain physical readiness for wherever they may go and whatever task they're called to do.

06

EQUIPMENT RENTAL & REC CAMP

From ski boats to snowboards, you can often find the outdoor gear, equipment and even amenities you need right on base at our rec camp and equipment rental facilities. While it varies from base to base, you'll almost always find the gear or activity you're looking for.

07

OTHER ACTIVITIES

From bowling alleys to movie theaters and even skeet shooting, there's a wide variety of activities that you and your family and friends can enjoy during your downtime, all with the equipment you need at prices that are less than what can be found off base.

08

STABLES

Some bases boast horse stables on or near base. Each facility is different, but most offer English and western riding, jumps, trails, boarding, lessons and veterinary services.

09

GREEN KNIGHTS

Airmen with a shared passion for motorcycles have created a military motorcycle club called the Green Knights, with chapters that can be found on bases all over the world.