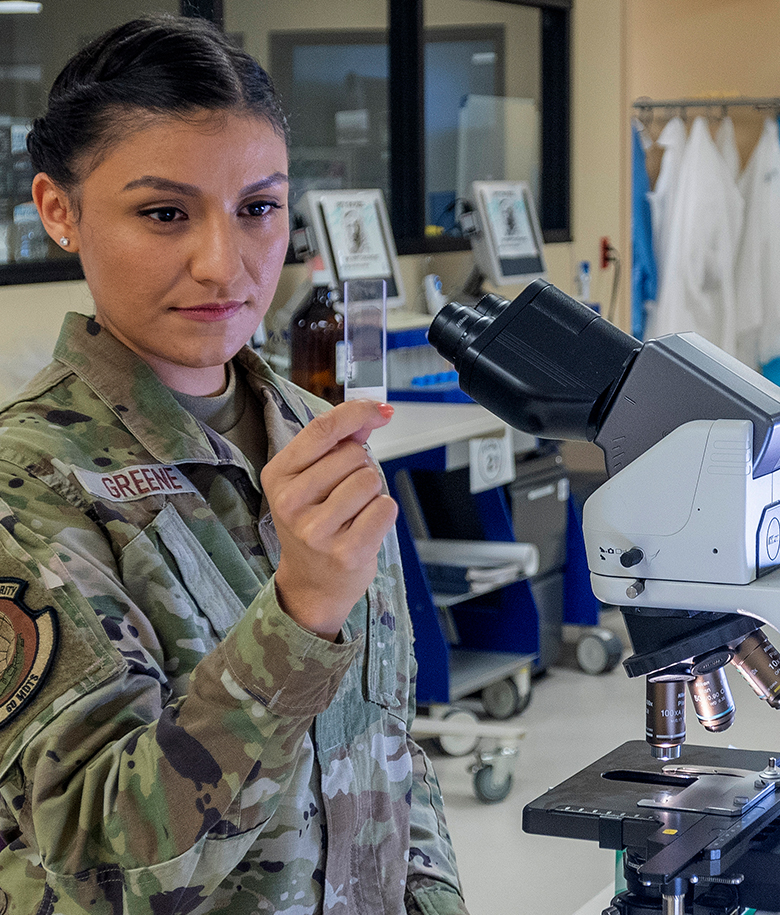 ENLISTED
MEDICAL LABORATORY

ANALYSIS TO AID DIAGNOSIS
In order to provide the best healthcare to our Airmen and their families, it's essential for us to be able to supply them with accurate medical diagnosis. Helping conduct essential tests on body substances, Medical Laboratory specialists have an integral role in providing patients with a proper diagnosis and treatment. The state-of-the-art analysis provided by these experts not only helps prevent and treat disease, but is essential to detecting agents that indicate biological warfare.
Test and analyze specimines using laboratory techniques
Complete processing of blood for transfusion
Perform chemical analysis and blood bank duties
Keep lab conditions safe and organized
Maintain records of all laboratory work performed
Assist biological warfare officer in developing procedures to detect bacteriological agents
QUALIFICATIONS SUMMARY
MINIMUM EDUCATION

A High School Senior (age 17 or older)*, High school diploma, a GED, or 15 college semester hours

*High School Students may start their application as early as the end of their junior year.

ASVAB SCORE REQUIREMENTS

QUALIFICATIONS

Normal color vision
Completion of 7.5 weeks of Basic Military Training
Must be between the ages of 17 and 39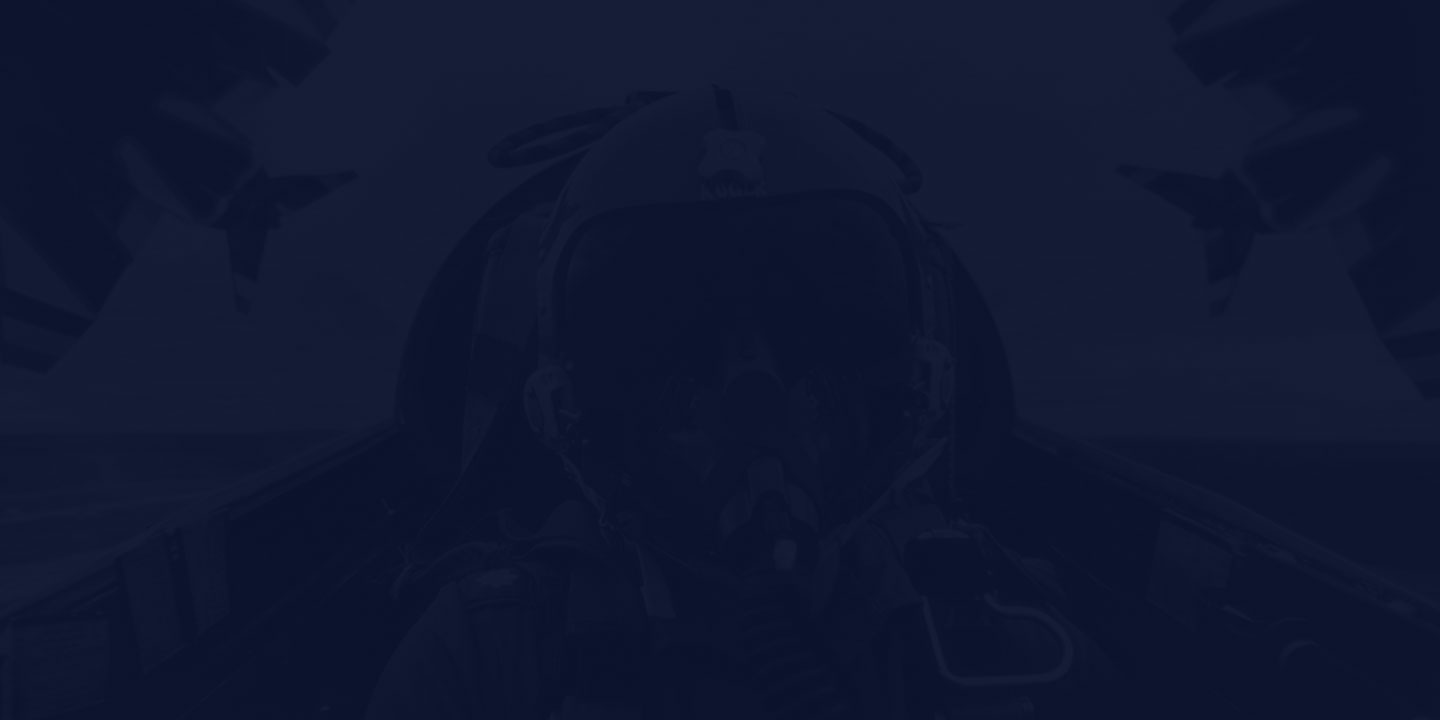 TRAINING & EDUCATION
How do we transform you from a raw recruit to an expert Airman in this field? From hands-on experience to college credit toward a degree, the path begins here.
BASIC MILITARY TRAINING

7.5 weeks

TECHNICAL TRAINING

268 days
TECH SCHOOL LOCATION

Ft Sam Houston TX Designated Medical Facility

STATUS UPON COMPLETION

Enlisted Airman with credits earned towards Medical Laboratory Technology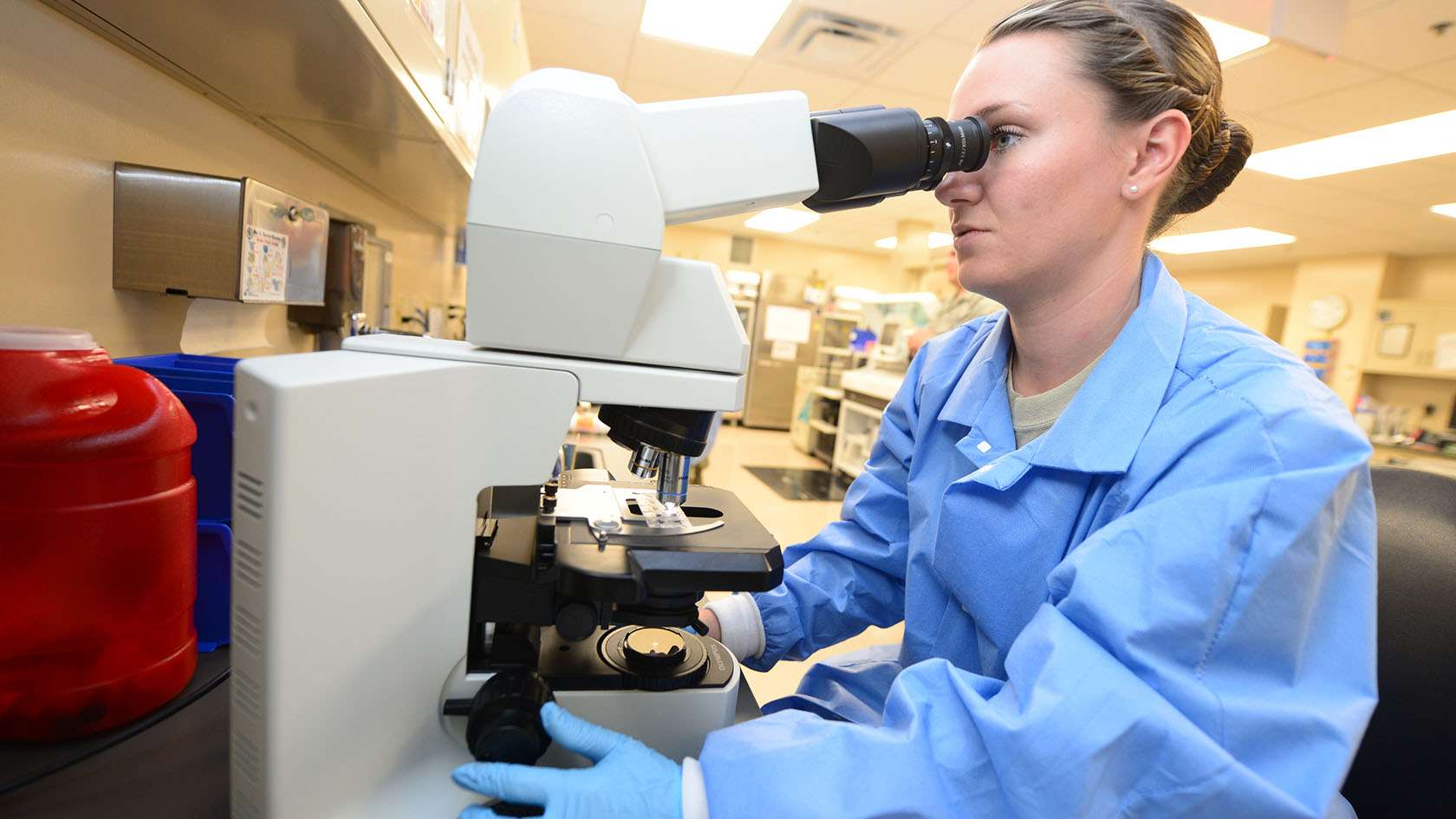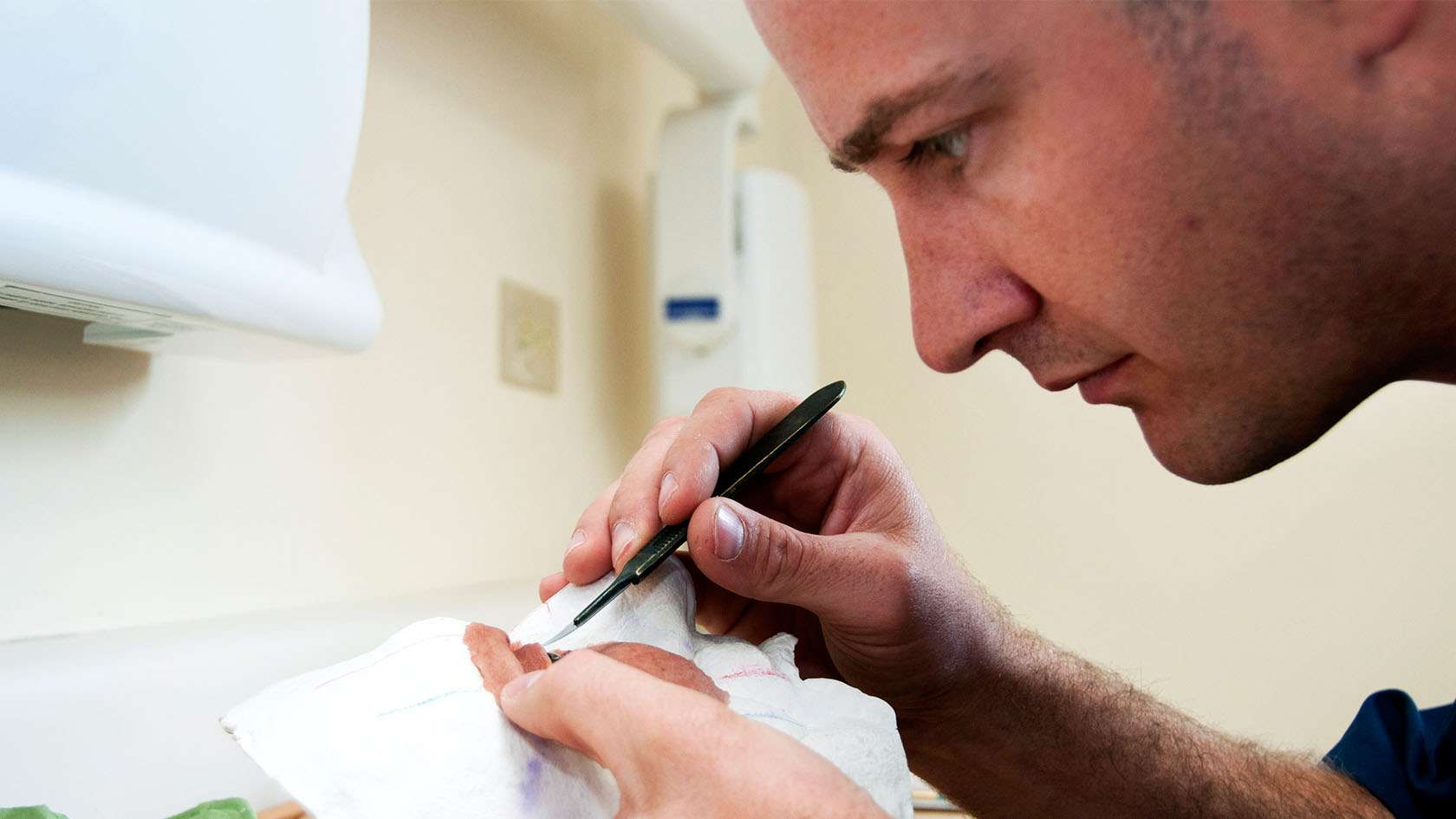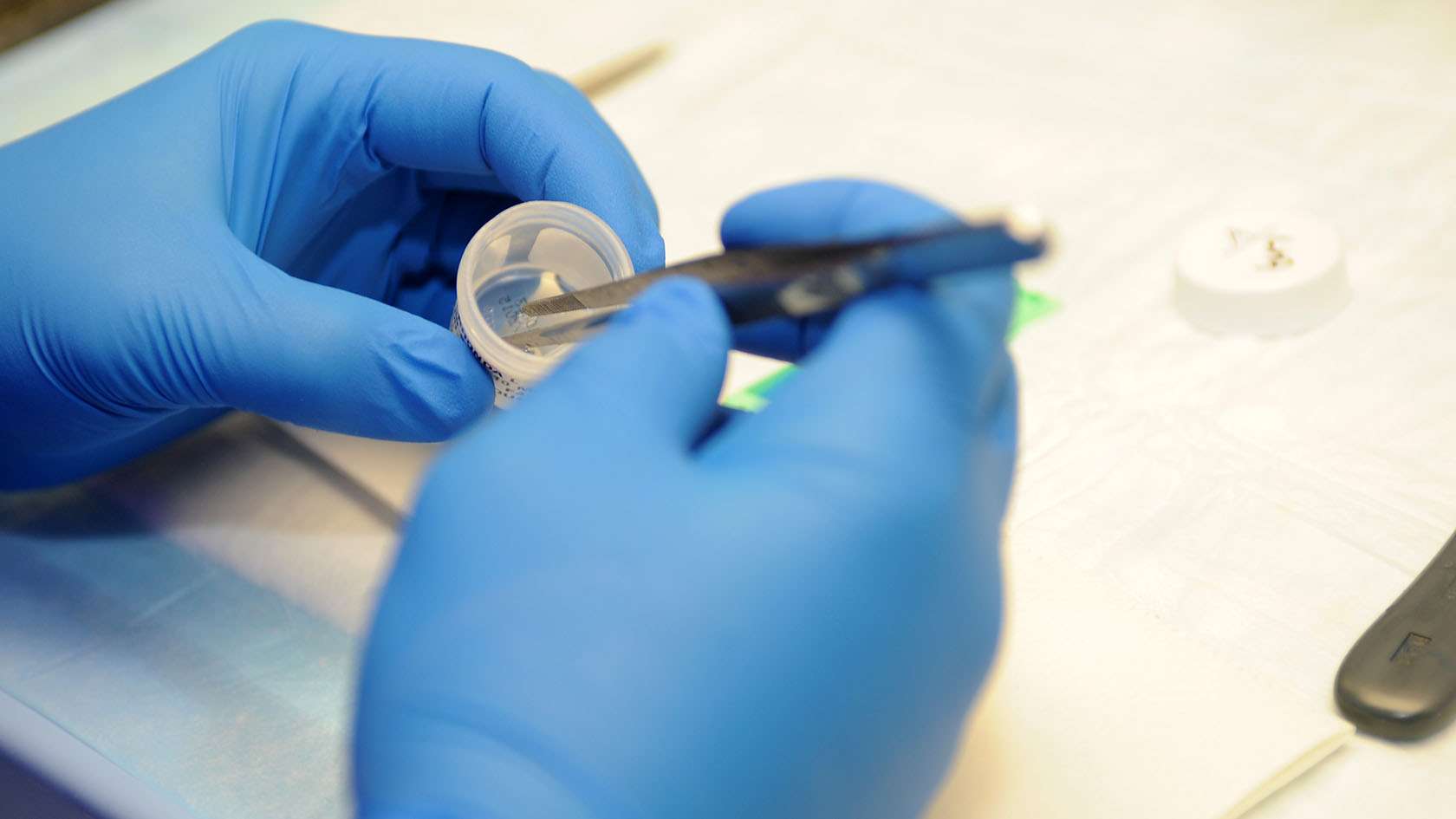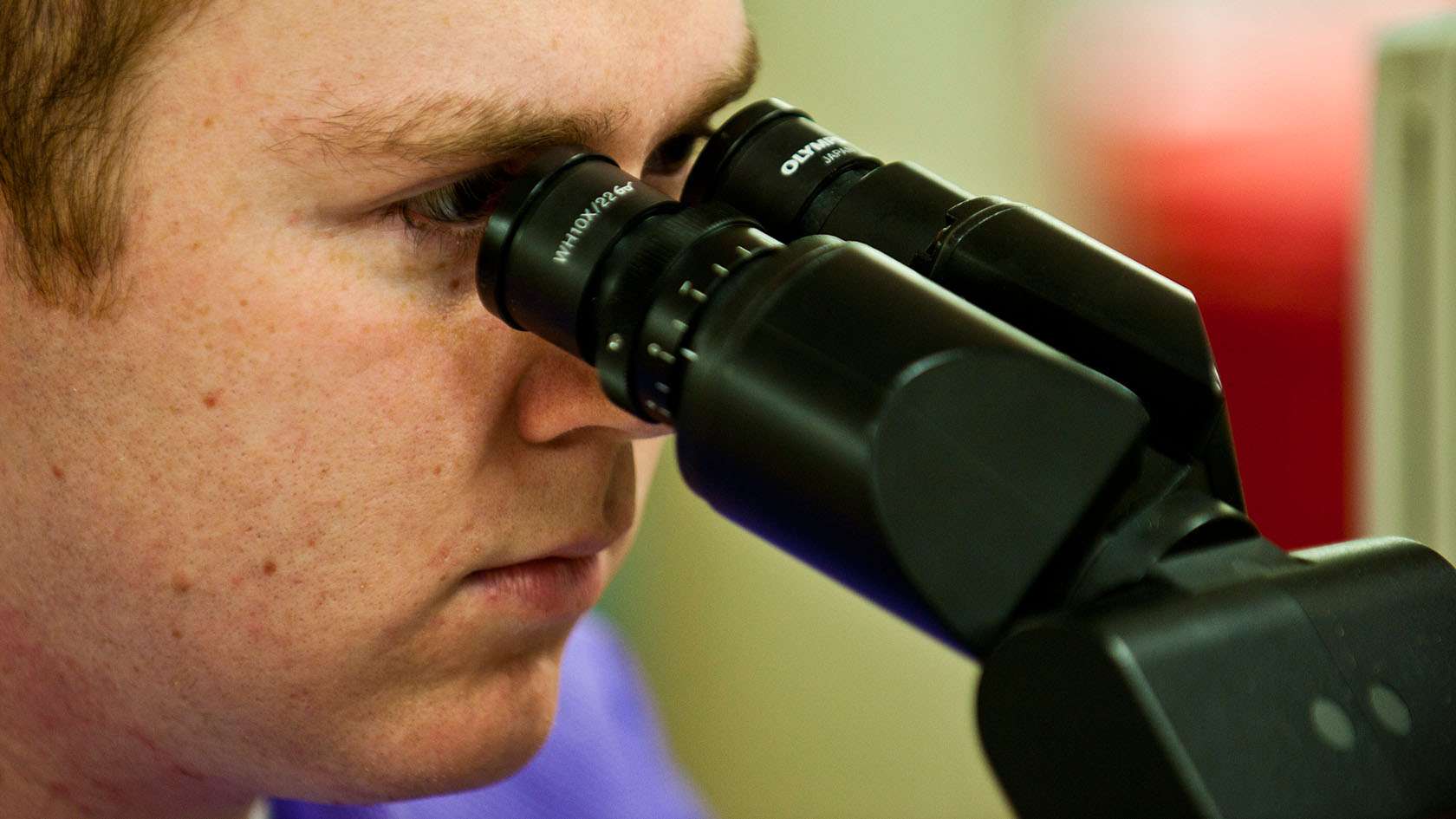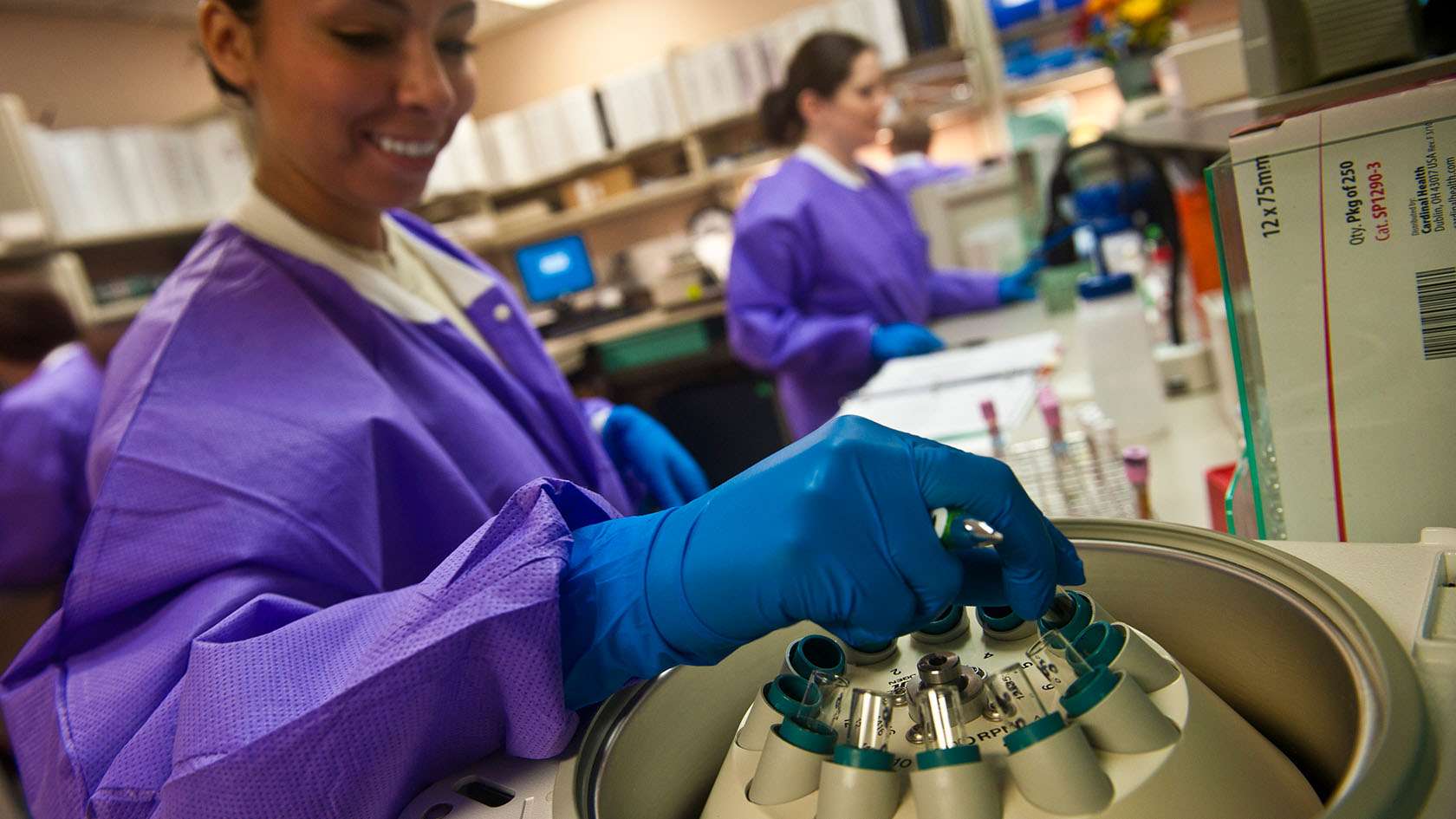 TAKE A BREAK
Flights and 30-days vacation with pay each year.