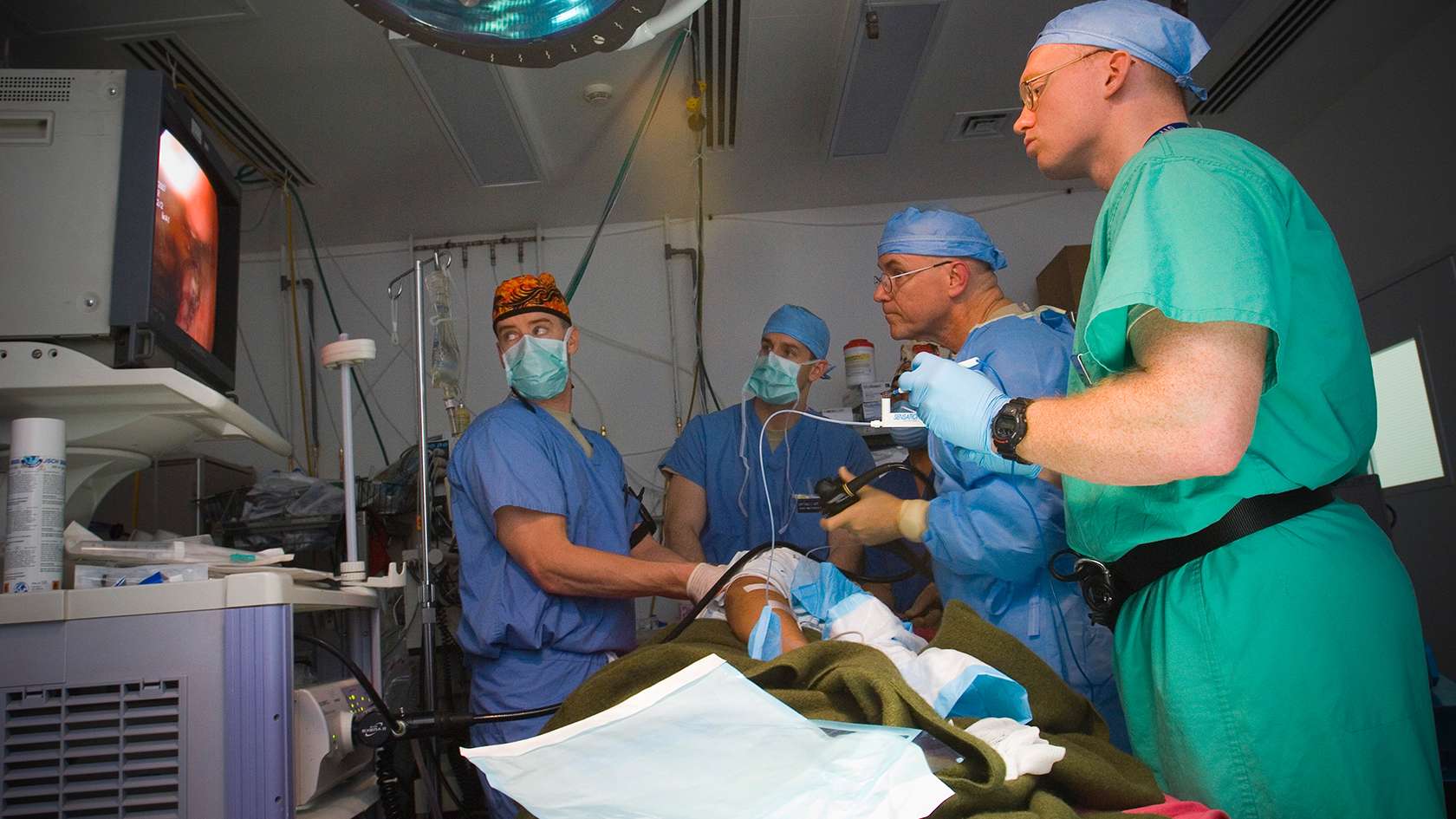 SPECIALTY
OPERATING ROOM NURSE

CARE SURROUNDING EVERY SURGERY
When surgery is necessary, so is having the right team of medical professionals. Responsible for assessing and implementing care to patients before, during and after the surgery, Operating Room Nurses provide essential and complete nursing care to surgical patients. Providing direct and individualized care, they ensure that each patient gets the complete care they need. A job for the organized and detail-oriented, they are invaluable in Air Force operating facilities all over the world.
Plan, direct and coordinate operating room department activities
Provide professional nursing care to patients undergoing surgery
Prepare and maintain the operating room for all surgical procedures on a daily basis
Conduct both pre- and postoperative visits with patients
Coordinate with other hospital units to ensure patients' discernible progress
QUALIFICATIONS SUMMARY
MINIMUM EDUCATION

Bachelor's or master's degree in nursing from a school accredited by the NLN or CCNE

QUALIFICATIONS

Mandatory knowledge of the perioperative process to include OR techniques and management
Minimum of 12 months full-time nursing practice
Encouraged to use six of those months practicing specific specialty
Completion of 5.5-week Officerr Training School course
Must be between the ages of 18 and 47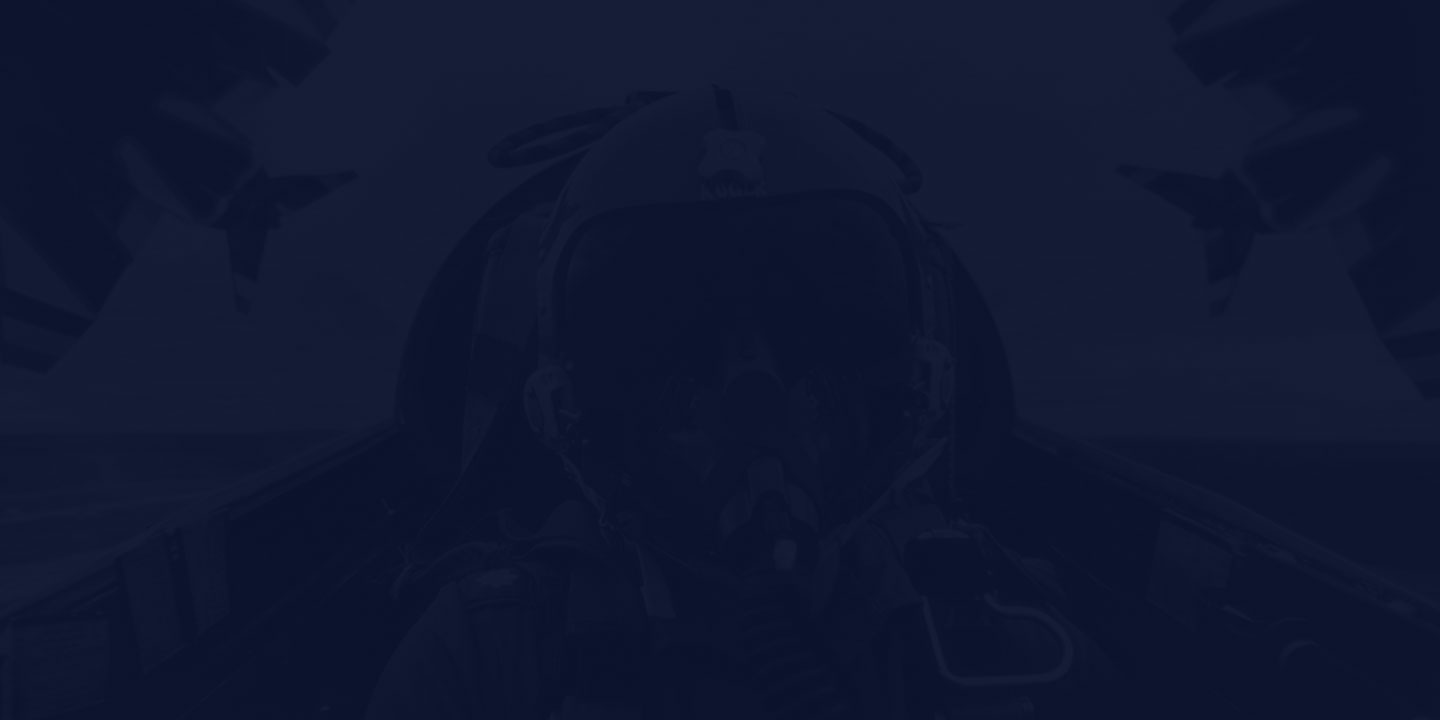 TRAINING & EDUCATION
How do we transform you from the civilian sector to a leader and an Officer in the Air Force? From education to continued training, your Air Force path is here.
OFFICER TRAINING SCHOOL

5.5 weeks
MILITARY TRAINING LOCATION

Maxwell AFB AL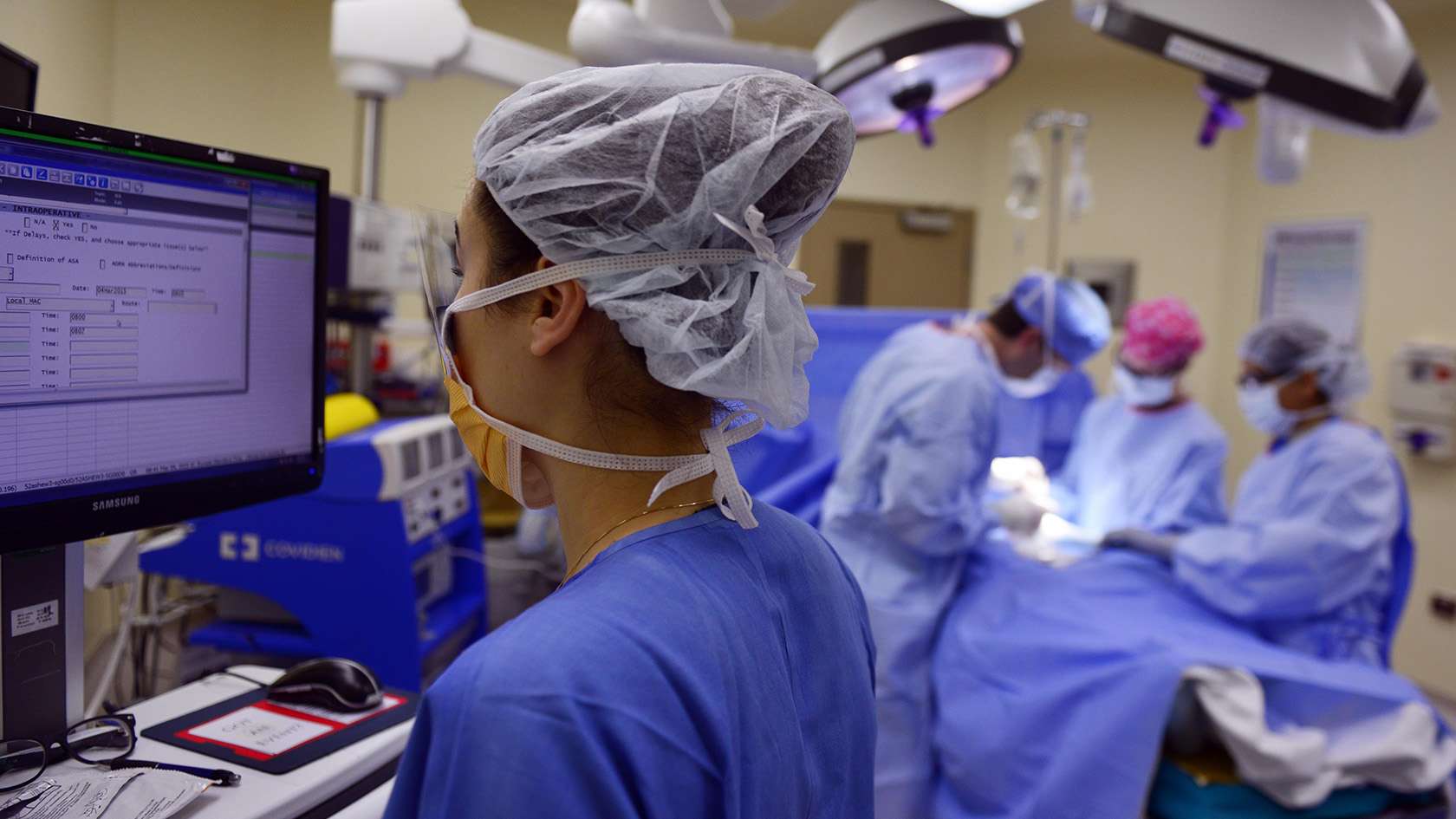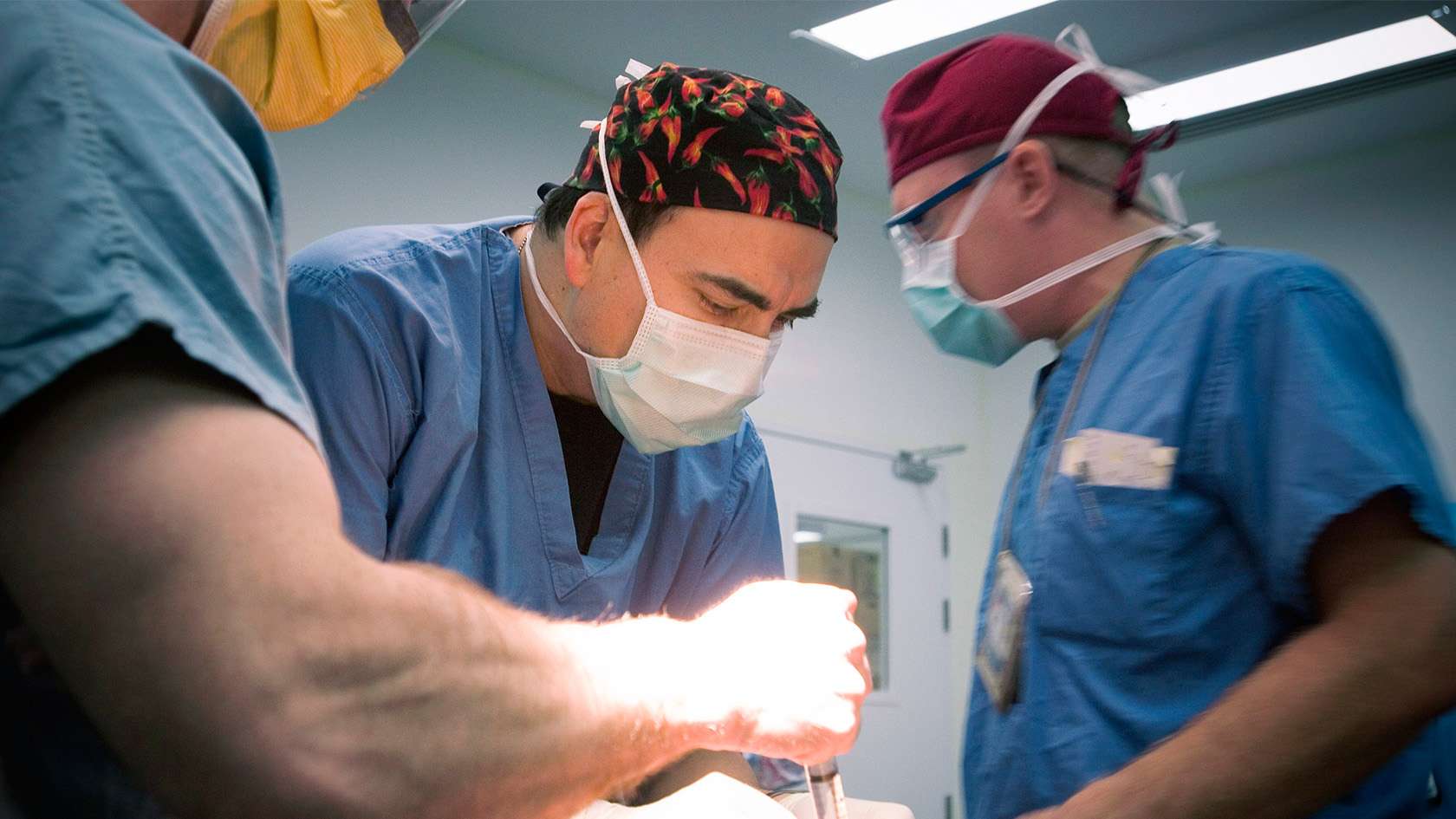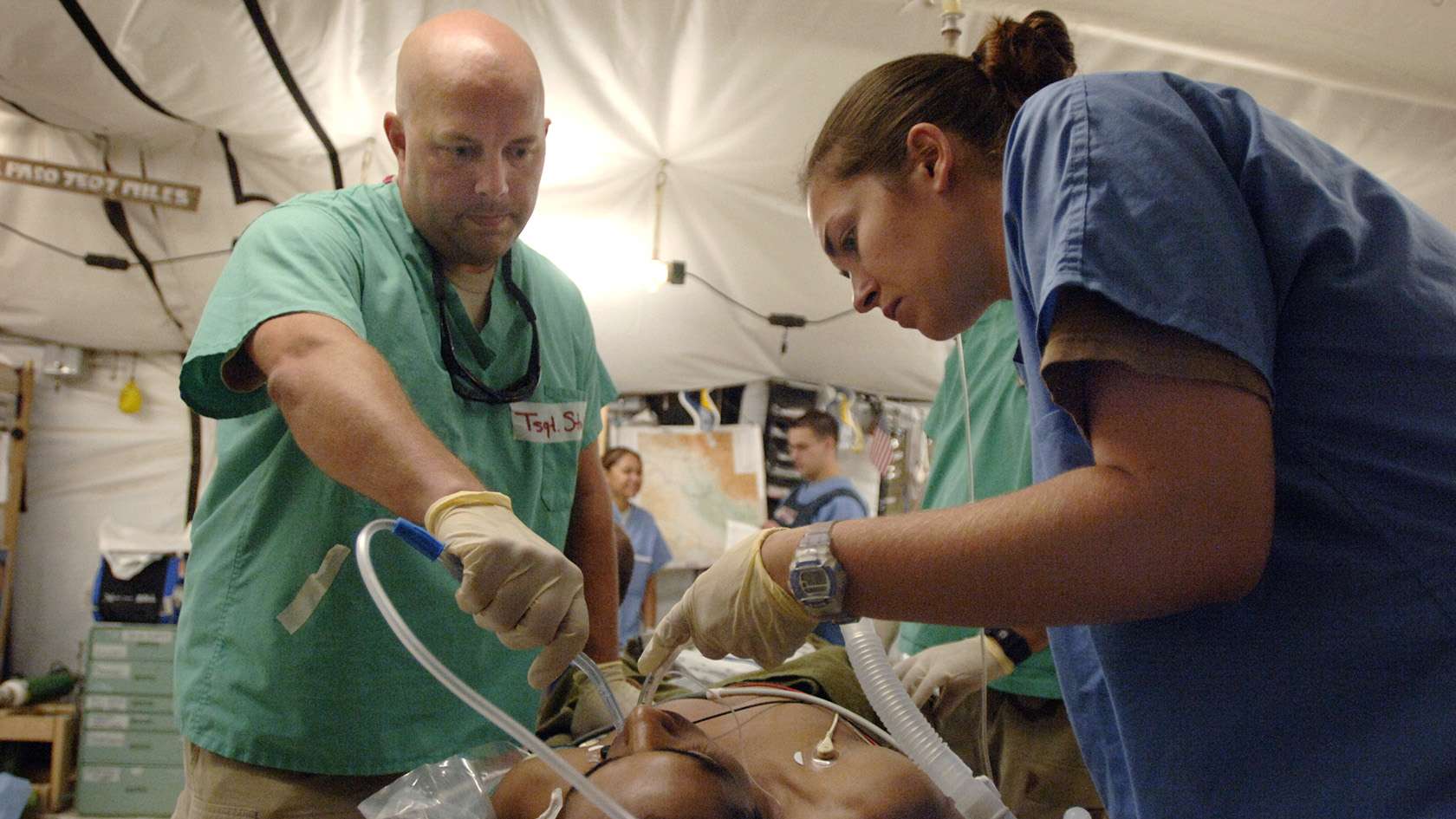 TAKE A BREAK
Flights and 30-days vacation with pay each year.