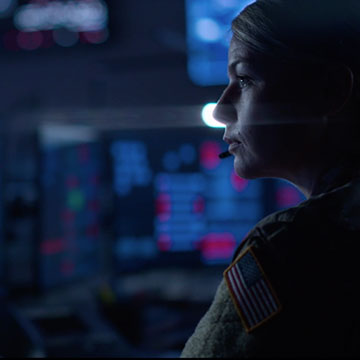 OFFICER
CYBERSPACE EFFECTS OPERATIONS OFFICER

CONTROLLING CYBERSPACE IN SPACE
Today, space is critical to our modern way of life and our modern way of war. And cyber warfare within the space domain is a constant battle and 24/7 threat, where things can change in less than a nanosecond. A Cyber Warfare Operations Officer commands a crew and is in charge of cyberspace weapons systems. Combat communications, missile guidance systems, the nation's power grid, rocket launches…all depend on cybersecurity in the battle space above our planet. Maintaining vigilance across all cyber channels and working with and advising commanders, this officer assesses intelligence information, plans and executes missions, and ensures his or her team and all equipment is mission-ready at all times.
Operates cyberspace weapons systems
Commands crews to accomplish cyberspace, training and other missions
Supervises mission planning, preparation and crew briefing/debriefing
Reviews mission tasking and intelligence information
Operates weapons system(s) and commands crew
Qualifications Summary
MINIMUM EDUCATION

Bachelor's degree with a focus in computer and information sciences, engineering, mathematics, computer science, management information systems or other related disciplines.

QUALIFICATIONS

Knowledge of electronics theory, information technology, telecommunications and supervisory and control systems including cryptography, vulnerability assessment, and exploitation techniques
Completion of Undergraduate Cyberspace training and mission qualification training in specialty area
Completion of a current Single Scoped Background Investigation (SSBI)
Completion of Officer Training School (OTS), Air Force Academy (AFA) or Air Force Reserve Officer Training Corps (AFROTC)
Must be between the ages of 18 and 39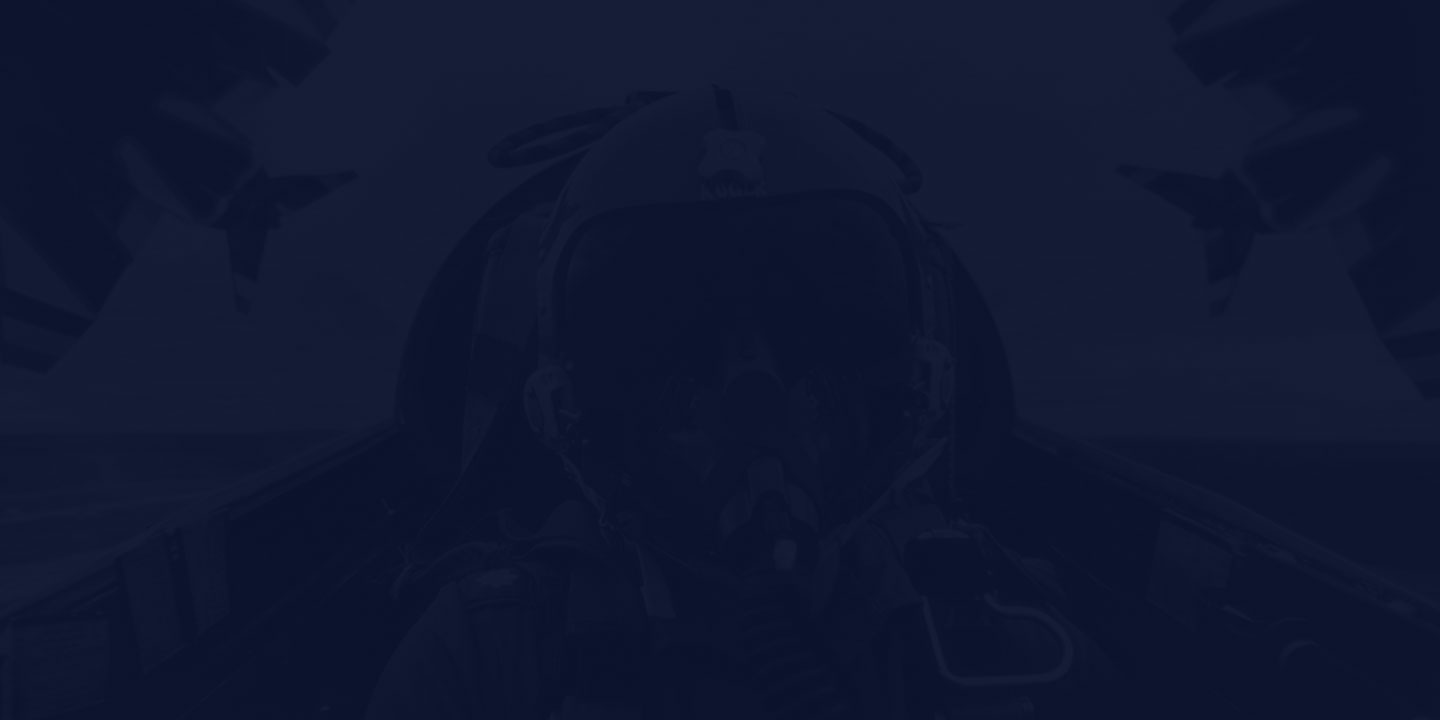 TRAINING & EDUCATION
How do we transform you into a leader and an officer in this field? From education to continued training, your Air Force path is here.
OFFICER TRAINING SCHOOL

9.5 weeks
MILITARY TRAINING LOCATION

Maxwell AFB AL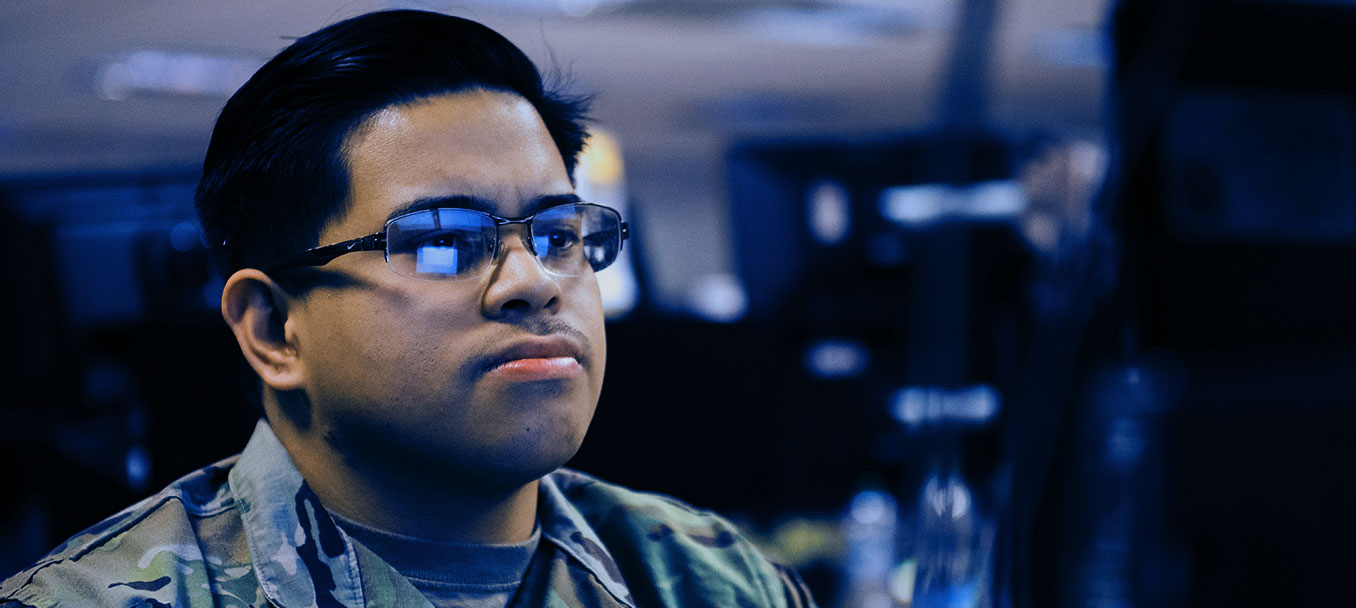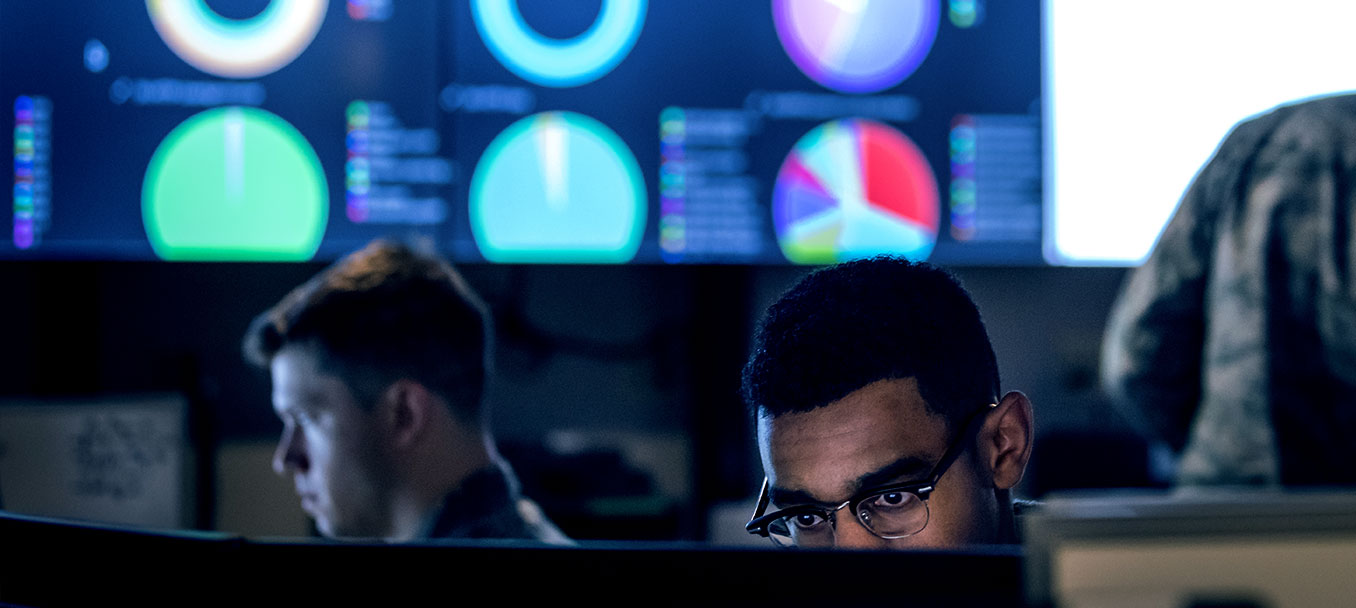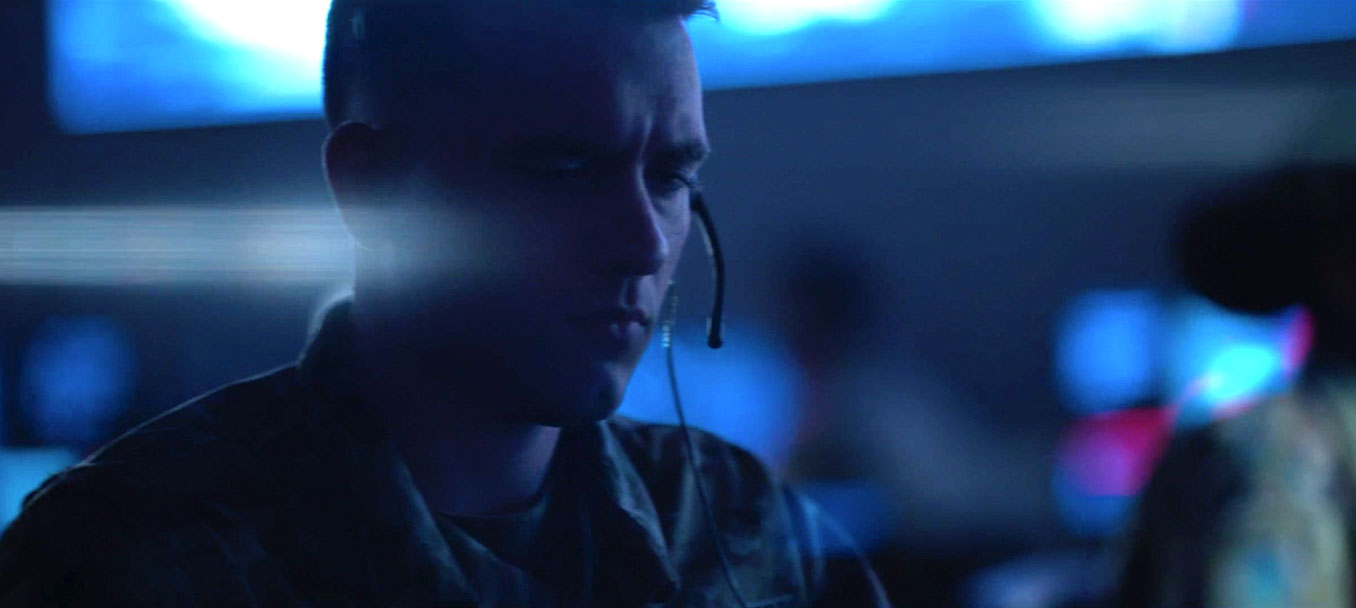 TAKE A BREAK
Flights and 30-days vacation with pay each year.