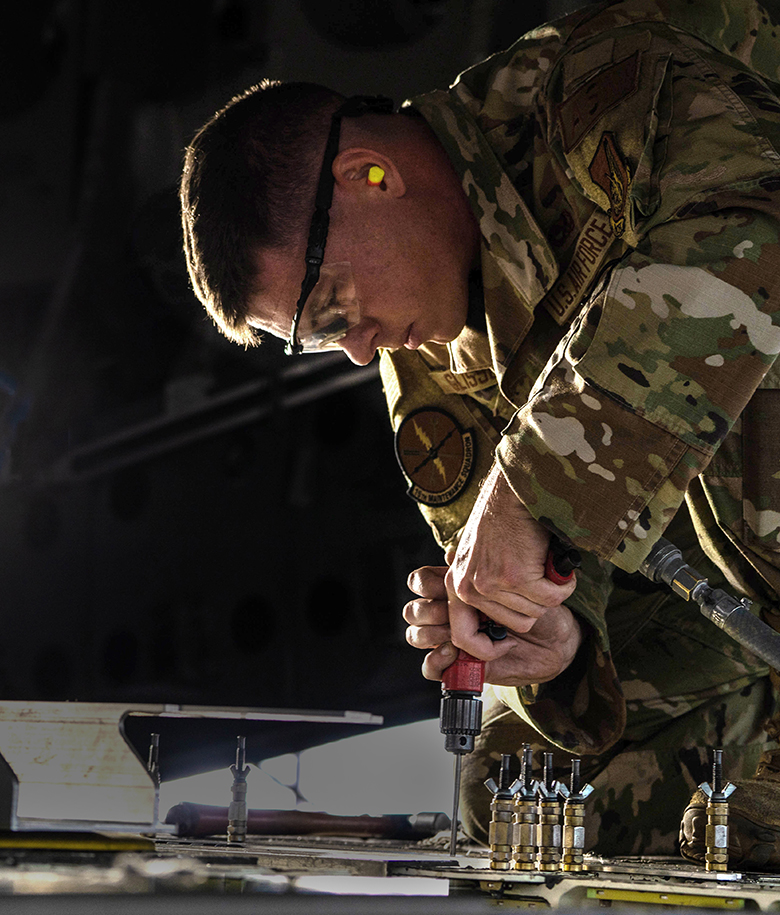 ENLISTED
AIRCRAFT STRUCTURAL MAINTENANCE

ENSURING AIRCRAFT INTEGRITY
When an aircraft suffers damage, it's essential to fix it and get back in the air. Responsible for repairing physical damage, Aircraft Structural Maintenance specialists maintain the high quality structures of Air Force aircraft. Utilizing various methods, these professionals do everything from installing replacement parts to building a replacement from scratch in order to restore the structural integrity of the aircraft and ensure the safety of the Airmen who fly them.
Assess damage to aircraft and structural components and repair or replace necessary parts
Ensure all repairs are pressure-, fluid- and weather-tight
Operate and maintain powered and non-powered tools and equipment
Remove corrosion by using various chemical and mechanical methods
Form maintenance plans and policies to meet unit tasking
Inspect structures and components to determine operational status
QUALIFICATIONS SUMMARY
MINIMUM EDUCATION

High school diploma, GED with 15 college credits, or GED

ASVAB REQUIREMENTS

QUALIFICATIONS

Knowledge of aircraft construction features
Completion of 7.5 weeks of Basic Military Training
Must be between the ages of 17 and 39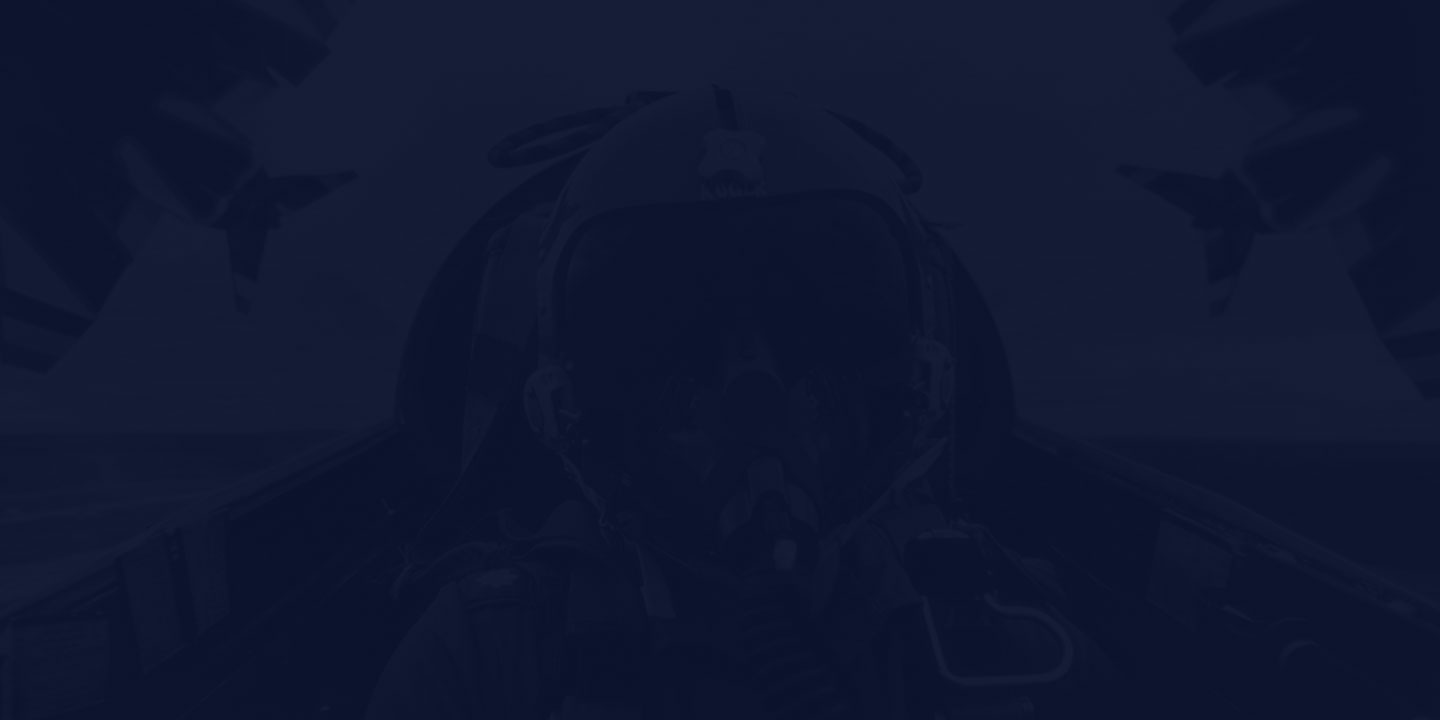 TRAINING & EDUCATION
How do we transform you from a raw recruit to an expert Airman in this field? From hands-on experience to college credit toward a degree, the path begins here.
BASIC MILITARY TRAINING

7.5 weeks

TECHNICAL TRAINING

76 days
TECH SCHOOL LOCATION

Pensacola NAS, FL

STATUS UPON COMPLETION

Enlisted Airman with credits earned towards Aircraft Structural Maintenance Technology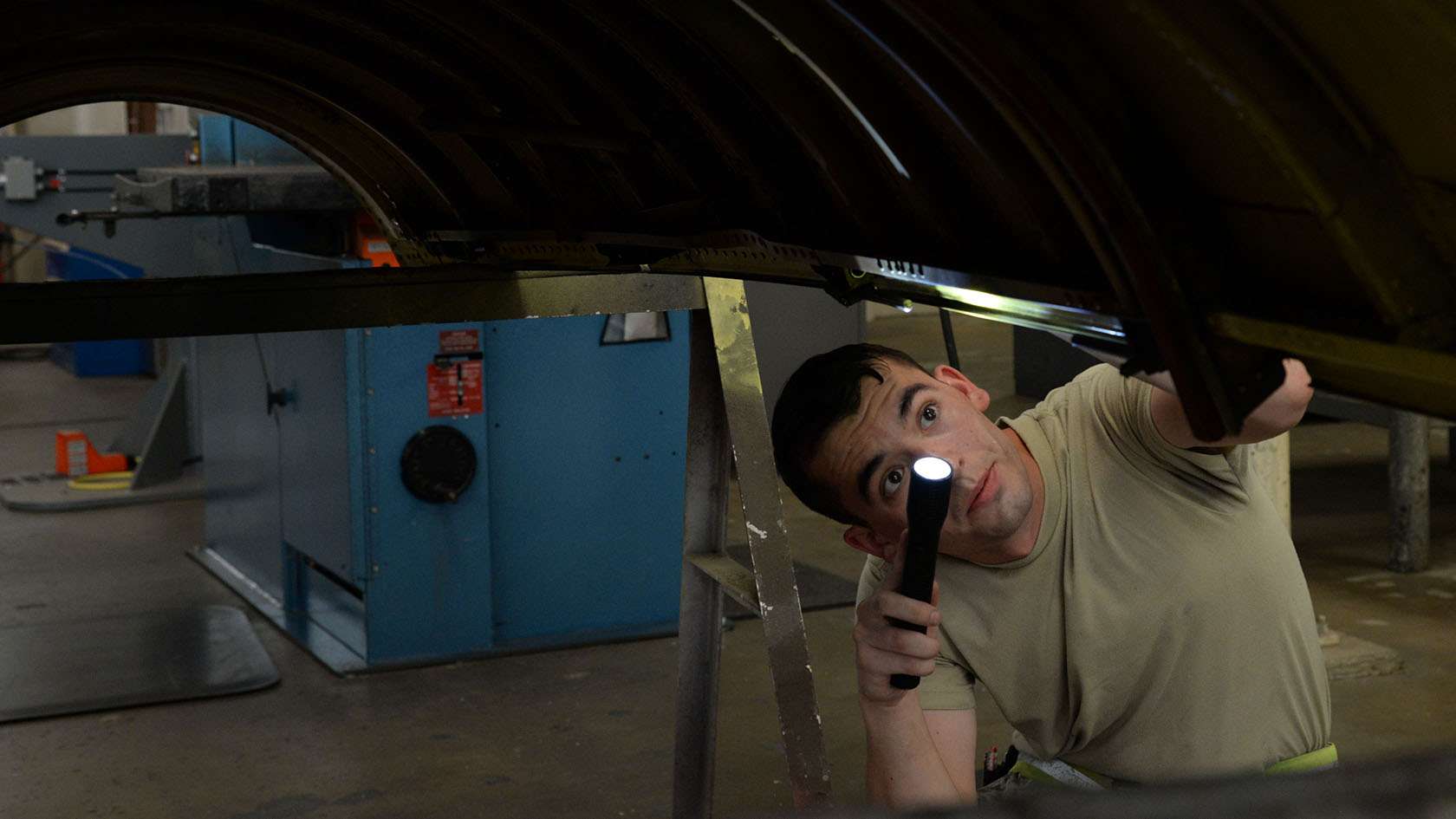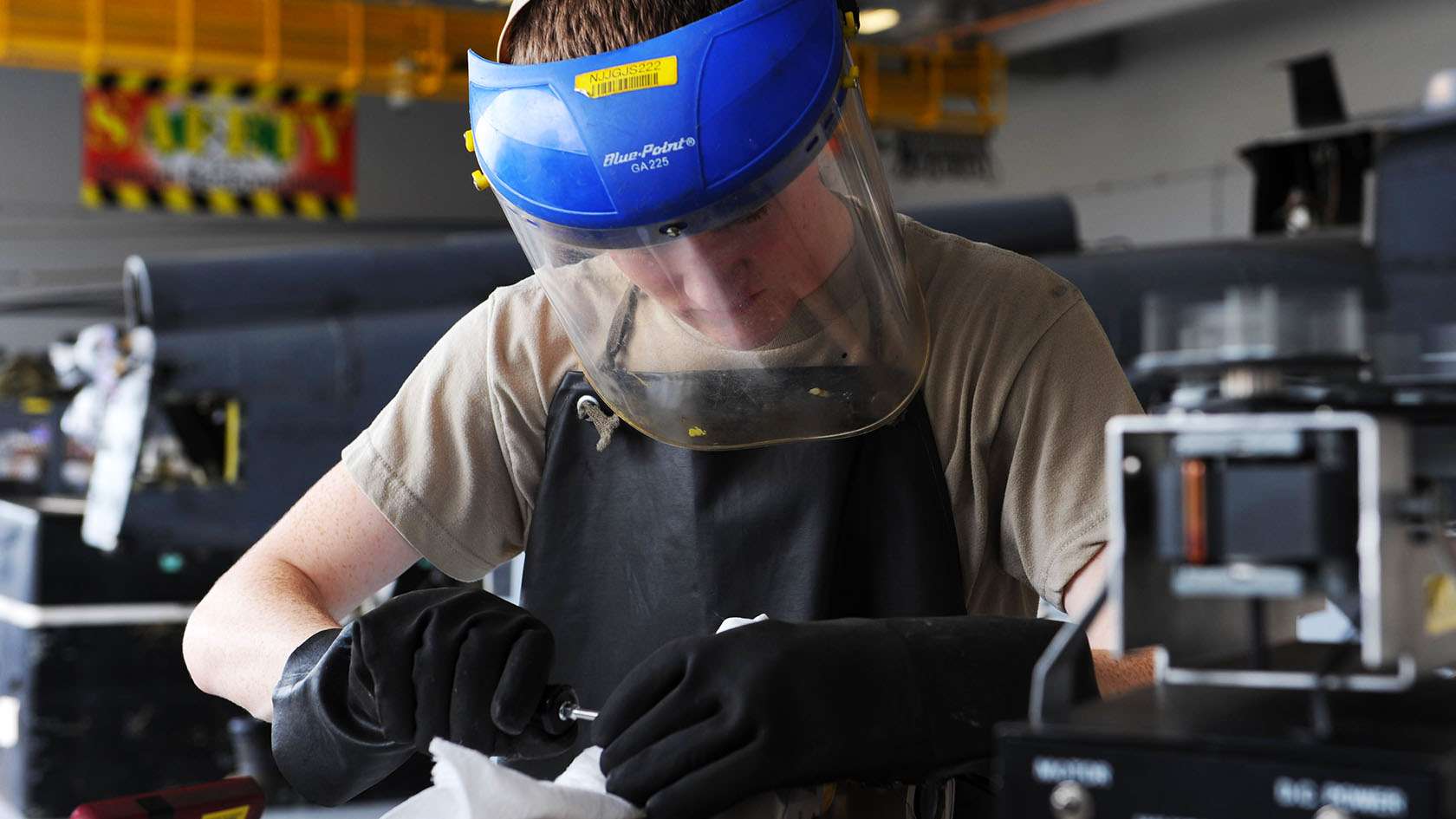 TAKE A BREAK
Flights and 30-days vacation with pay each year.