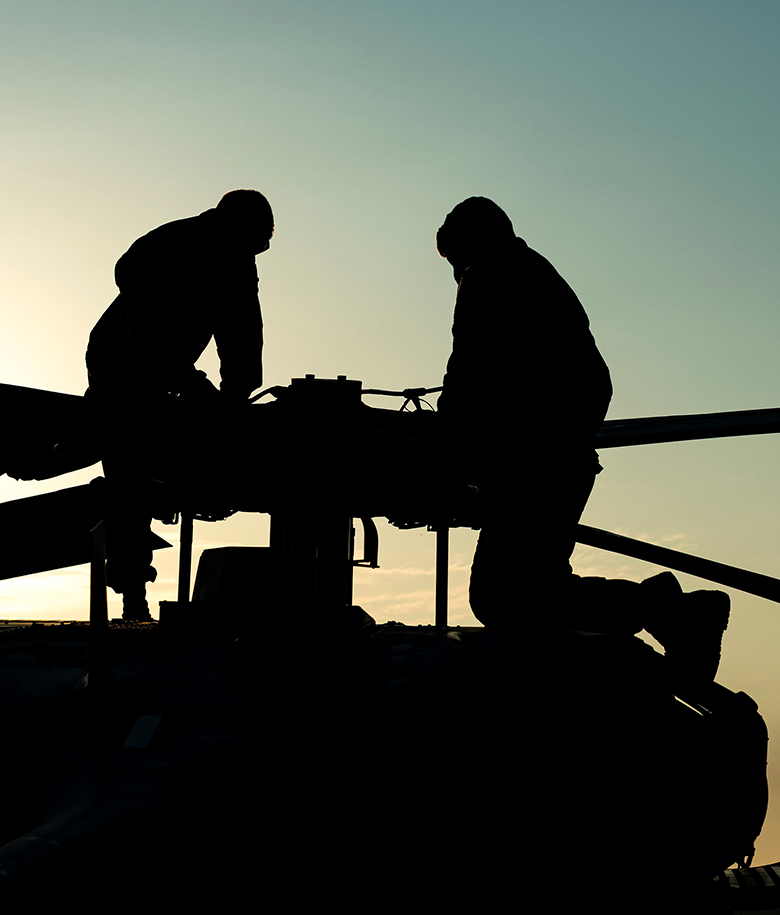 ENLISTED
HELICOPTER/TILTROTOR AIRCRAFT MAINTENANCE

KEEPING AIRCRAFT ALOFT
Helicopters play a large and indispensable role in Air Force missions. Providing essential service and maintenance, Helicopter/Tiltrotor Aircraft Maintenance specialists keep these incredibly technical aircraft operating at optimal performance levels. More than just ensuring the aircraft are in working order, these highly trained professionals disassemble and reassemble them for transportation to locations where they're most needed all over the world.
Perform preventive maintenance by inspecting and functionally checking structures and systems
Adjust, align and calibrate aircraft systems
Use technical data to diagnose and solve maintenance problems
Prepare aircraft for movement to and from various locations
Coordinate maintenance plans and schedules to meet operational requirements.
QUALIFICATIONS SUMMARY
MINIMUM EDUCATION

A High School Senior (age 17 or older)*, High school diploma, a GED, or 15 college semester hours

*High School Students may start their application as early as the end of their junior year.

ASVAB REQUIREMENTS

QUALIFICATIONS

Knowledge of principles applying to aircraft systems
Normal color vision
Completion of a current National Agency Check, Local Agency Checks and Credit
Completion of 7.5 weeks of Basic Military Training
Must be between the ages of 17 and 39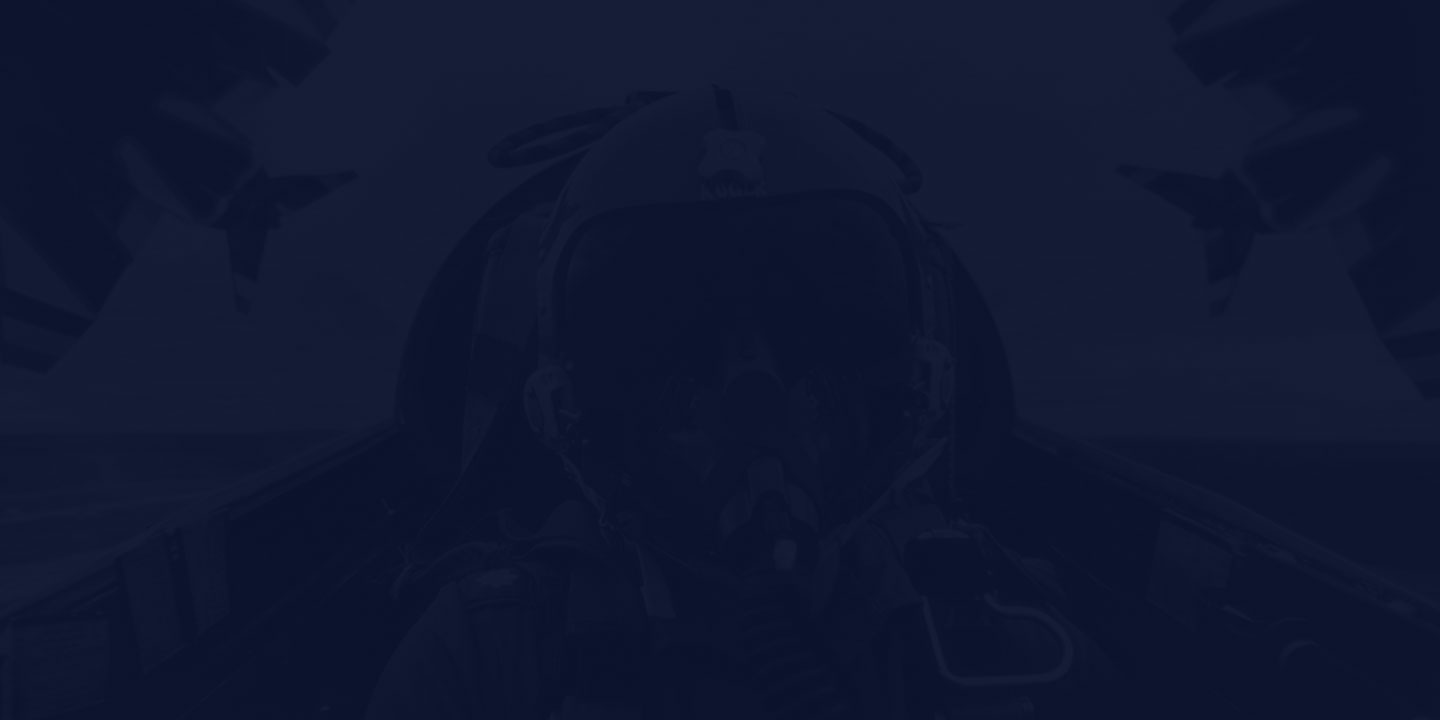 TRAINING & EDUCATION
How do we transform you from a raw recruit to an expert Airman in this field? From hands-on experience to college credit toward a degree, the path begins here.
BASIC MILITARY TRAINING

7.5 weeks

TECHNICAL TRAINING

length varies with aircraft
TECH SCHOOL LOCATION

location varies

STATUS UPON COMPLETION

Enlisted Airman with credits earned towards Aviation Maintenance Technology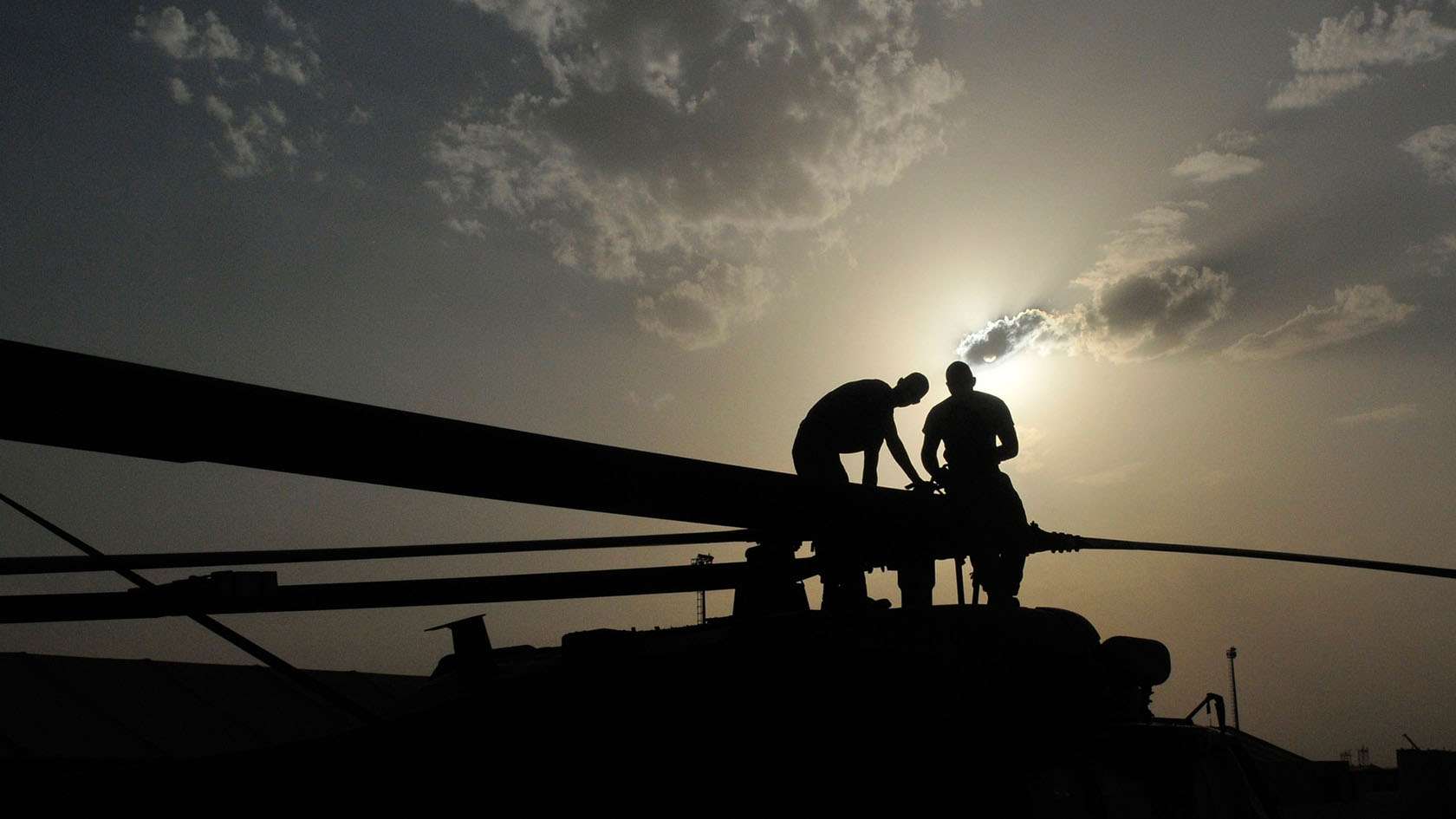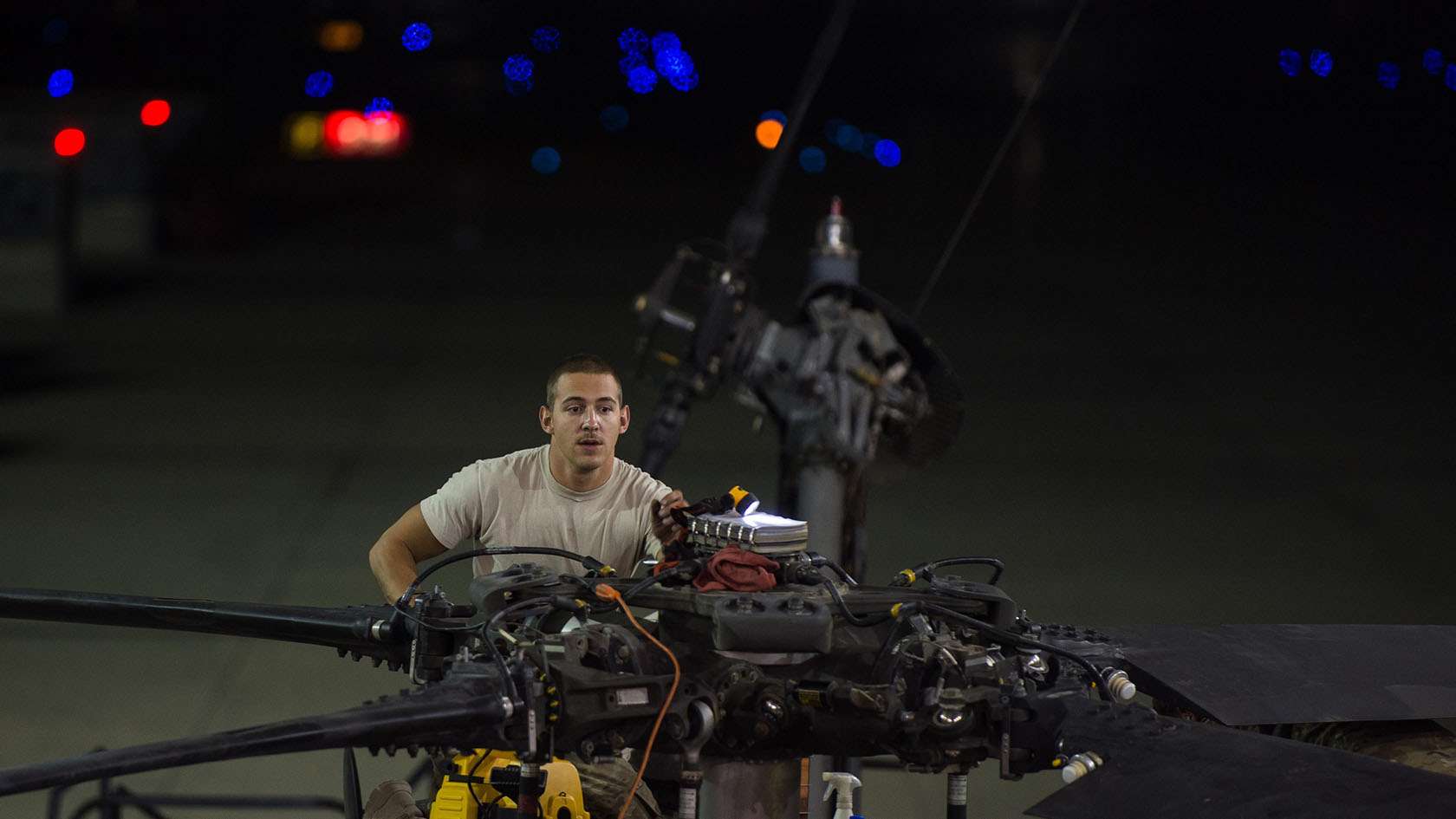 TAKE A BREAK
Flights and 30-days vacation with pay each year.