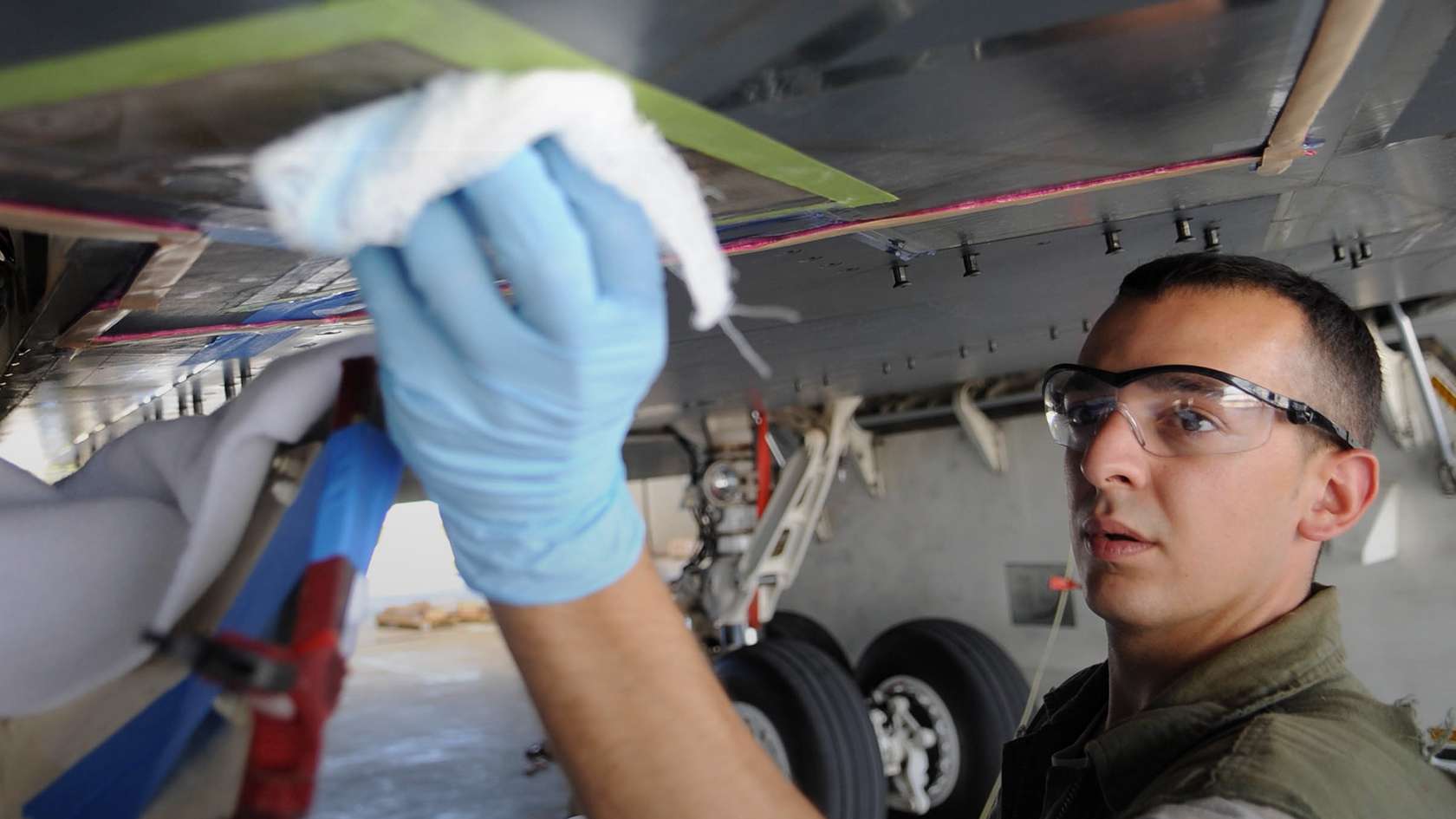 ENLISTED
Low Observable Aircraft Structural Maintenance

ENSURING OUR STEALTH EFFECT
Advances in technology allow us to carry out aircraft missions without being detected, but it takes a skilled human touch to ensure the technology is properly in place. It's the job of Low Observable Aircraft Structural Maintenance specialists to design, fabricate and modify unique metals and bonded materials that create the stealth effect. From first application to repairing structural damage, these experts make sure aircraft can continually complete their missions completely undetected.
Apply low observable materials and coatings to aircraft
Repair structural parts and components while preserving an aircraft's structural integrity
Determine the extent of damage to an aircraft and perform finishes and repairs accordingly
Inspect final assembly to determine operational status
Manufacture layouts, jigs, fixtures and molds
QUALIFICATIONS SUMMARY
MINIMUM EDUCATION

High school diploma, GED with 15 college credits, or GED

ASVAB REQUIREMENTS

QUALIFICATIONS

Knowledge of low observable aircraft construction features
Completion of a current National Agency Check, Local Agency Checks and Credit
Completion of 7.5 weeks of Basic Military Training
Must be between the ages of 17 and 39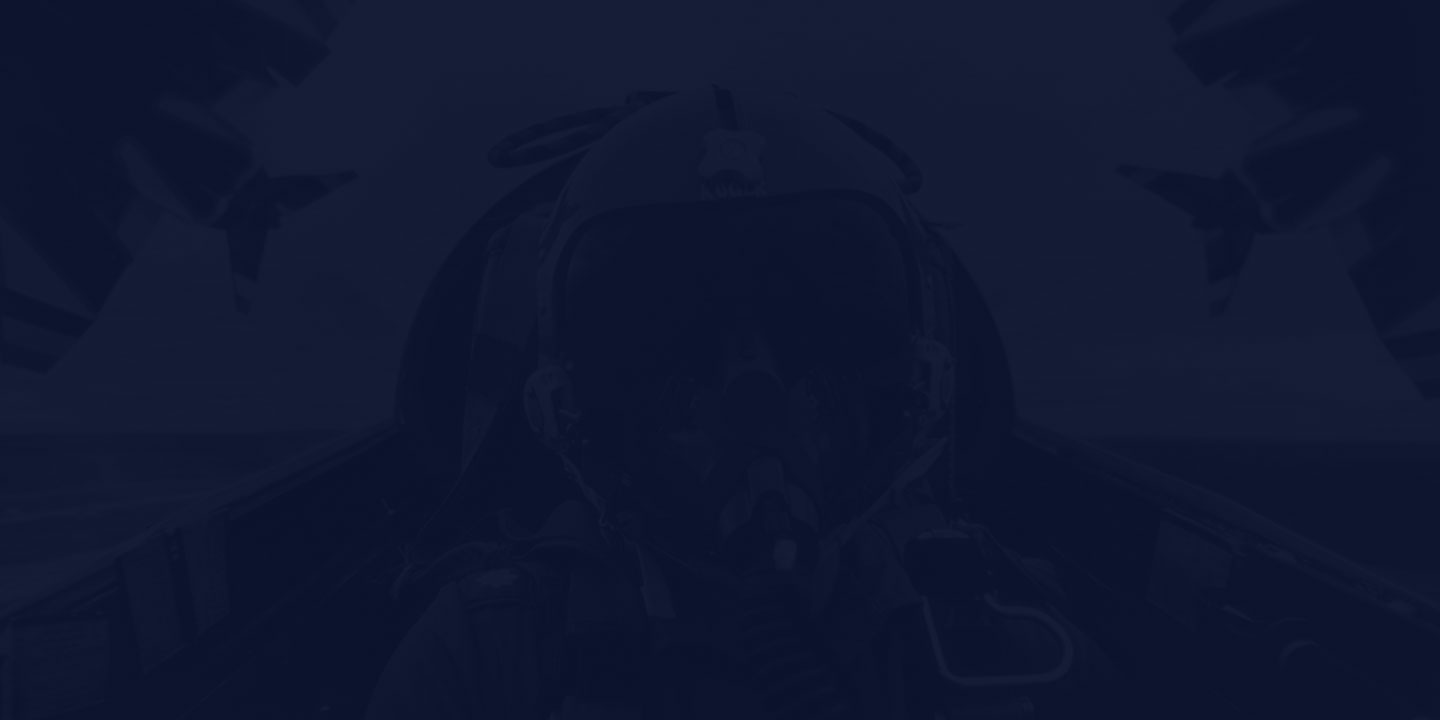 TRAINING & EDUCATION
How do we transform you from a raw recruit to an expert Airman in this field? From hands-on experience to college credit toward a degree, the path begins here.
BASIC MILITARY TRAINING

7.5 weeks

TECHNICAL TRAINING

60 days
TECH SCHOOL LOCATION

Pensacola NAS, FL

STATUS UPON COMPLETION

Enlisted Airman with credits earned towards Aircraft Structural Maintenance Technology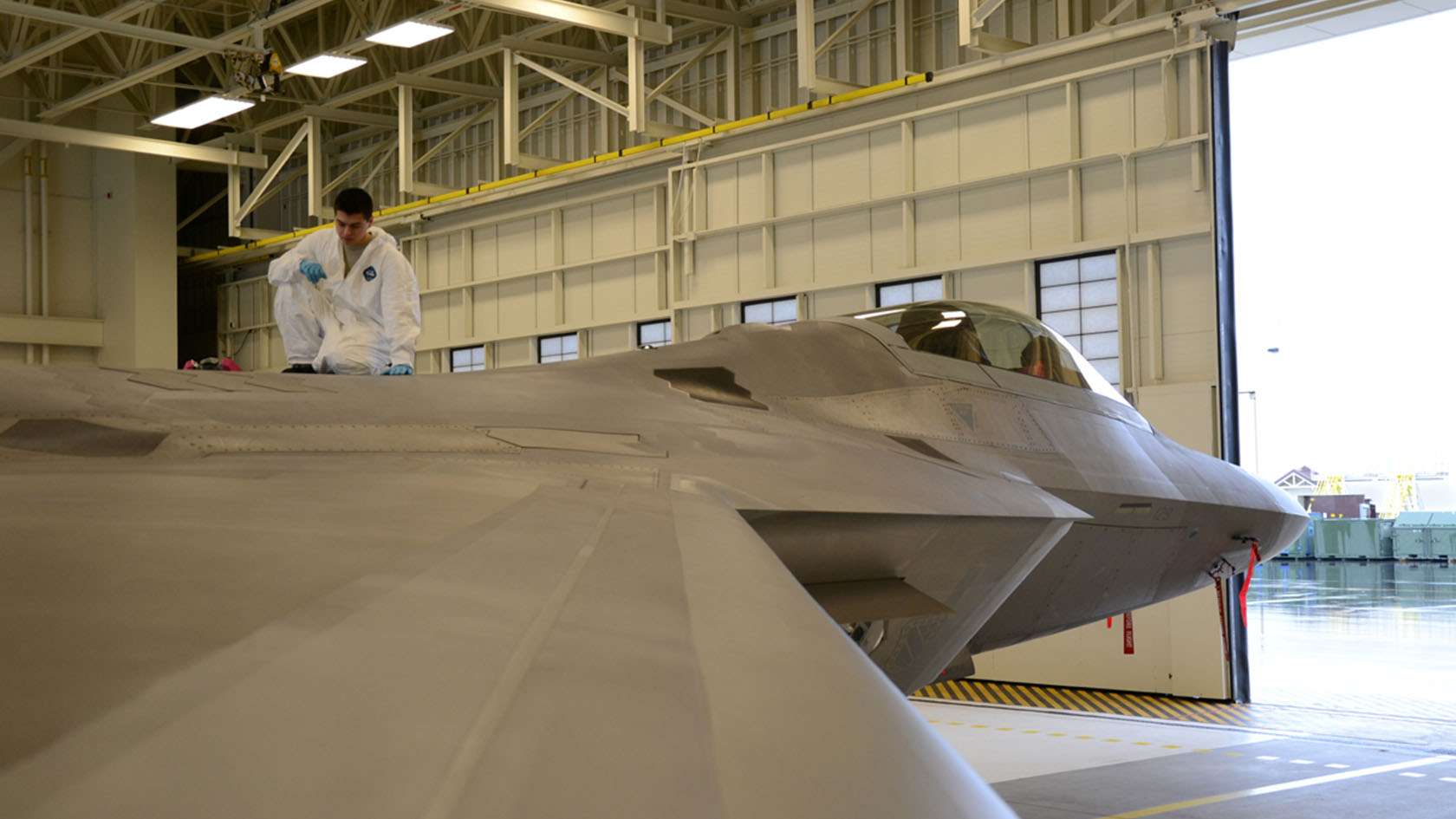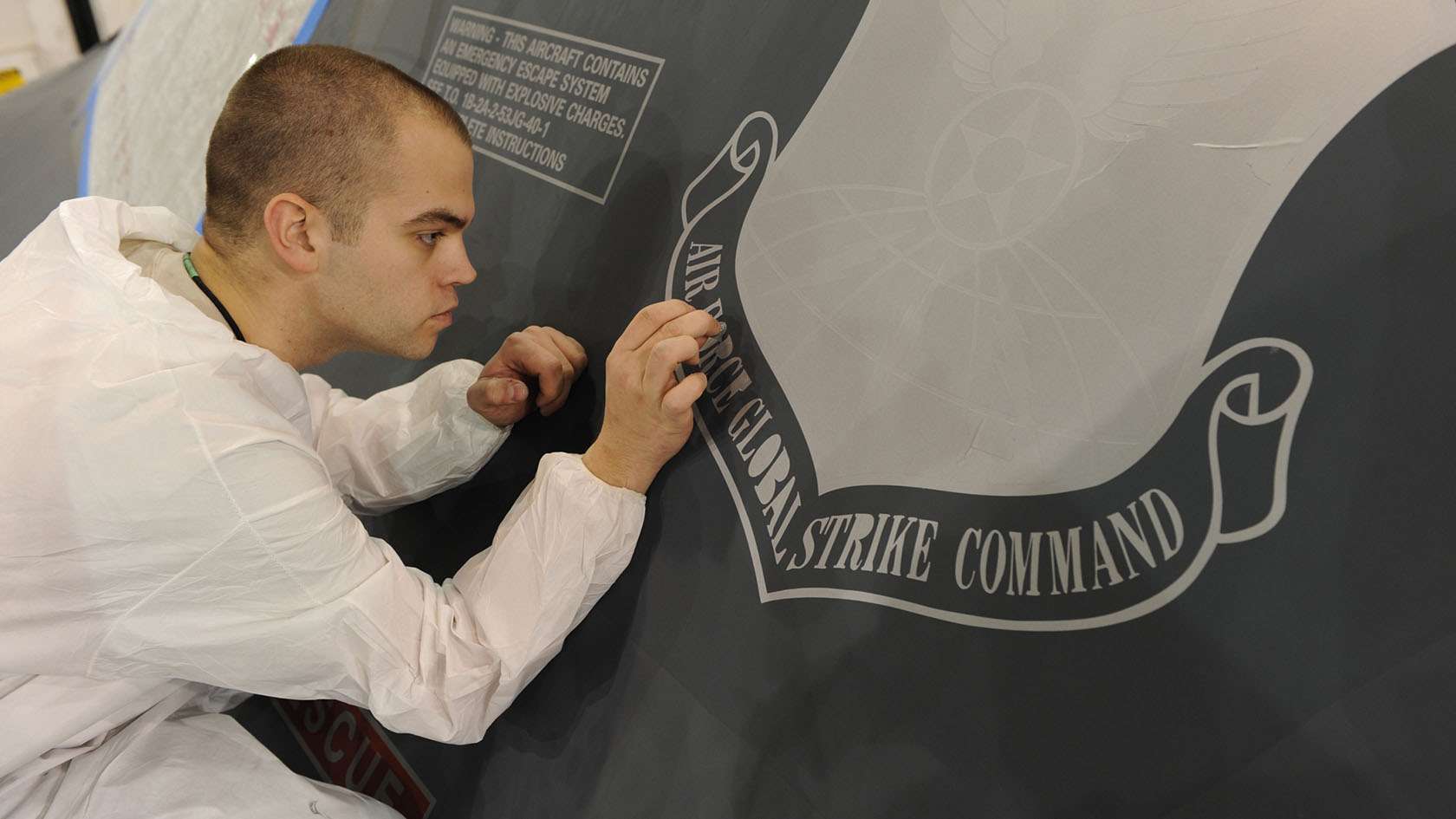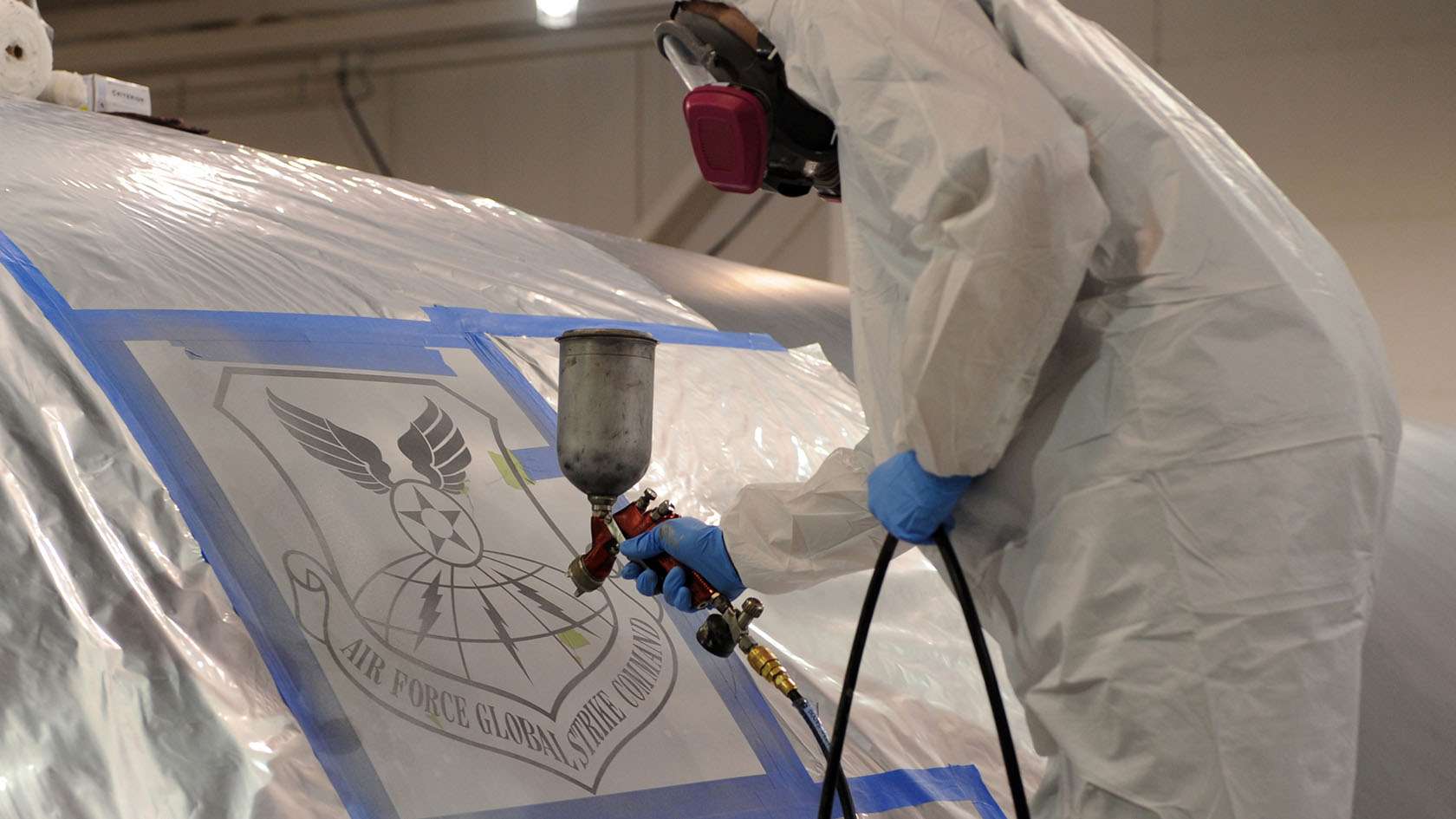 TAKE A BREAK
Flights and 30-days vacation with pay each year.