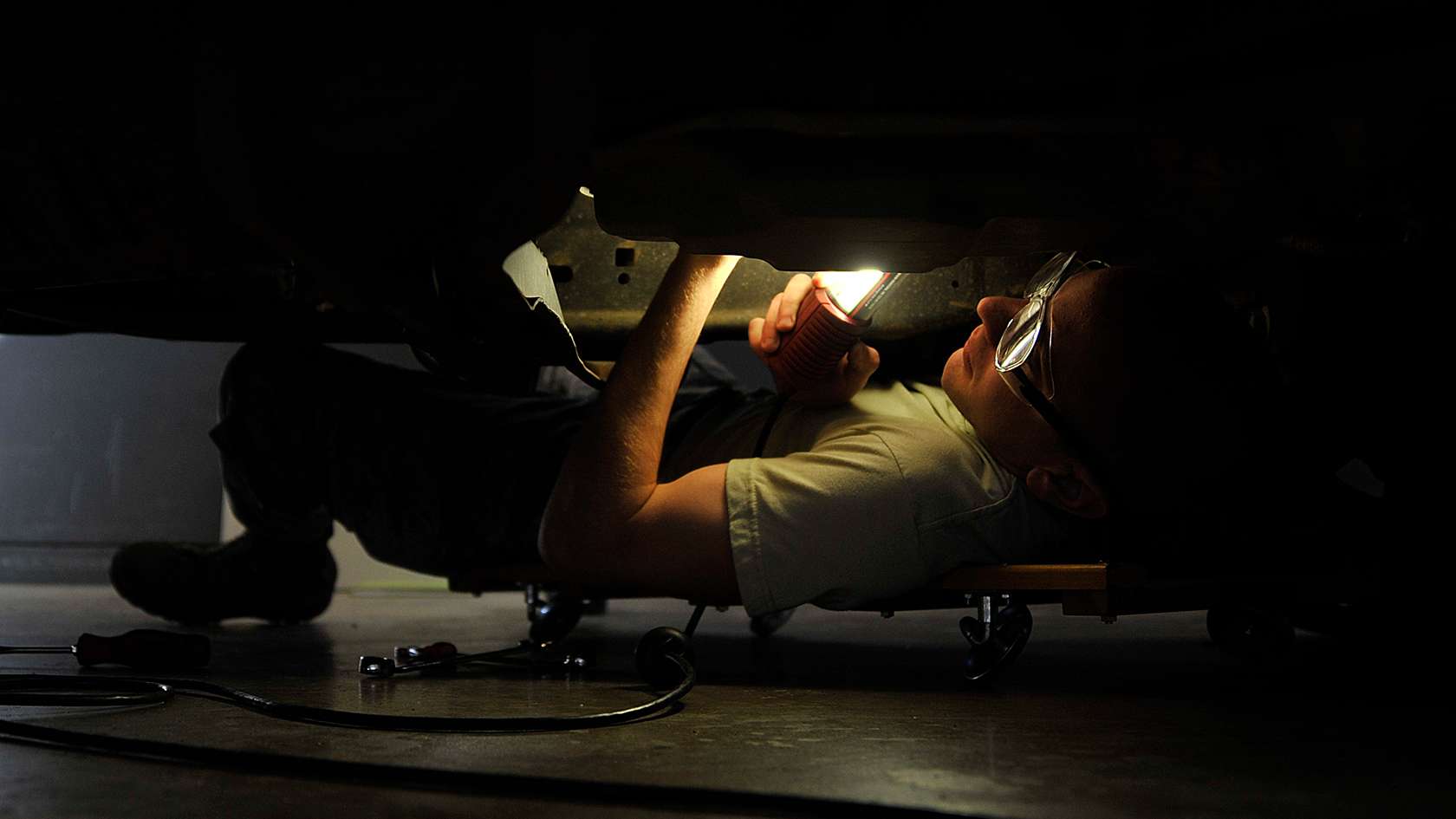 ENLISTED
MISSION GENERATION VEHICULAR EQUIPMENT MAINTENANCE

KEEPING OUR FLEET MOVING
The Air Force utilizes a wide range of vehicles that require a wide range of maintenance needs. Responsible for inspecting and troubleshooting vehicle repairs, Mission Generation Vehicular Equipment Maintenance specialists make sure that every vehicle on the base remains in working order. From snow blowers and dump trucks to forklifts and cranes, these experts are trained to service every system on every vehicle so our base operations can continue running smoothly.
Perform vehicle maintenance activities on military vehicles and equipment
Determine the overall mechanical condition of vehicles and equipment
Remove and install electrical components to facilitate repairs
Perform preventative maintenance and special inspections
Properly handle the disposal of hazardous waste
QUALIFICATIONS SUMMARY
MINIMUM EDUCATION

A High School Senior (age 17 or older)*, High school diploma, a GED, or 15 college semester hours

*High School Students may start their application as early as the end of their junior year.

ASVAB REQUIREMENTS

QUALIFICATIONS

Normal color vision
Possession of a valid state driver's license to operate government motor vehicles
Completion of 7.5 weeks of Basic Military Training
Must be between the ages of 17 and 42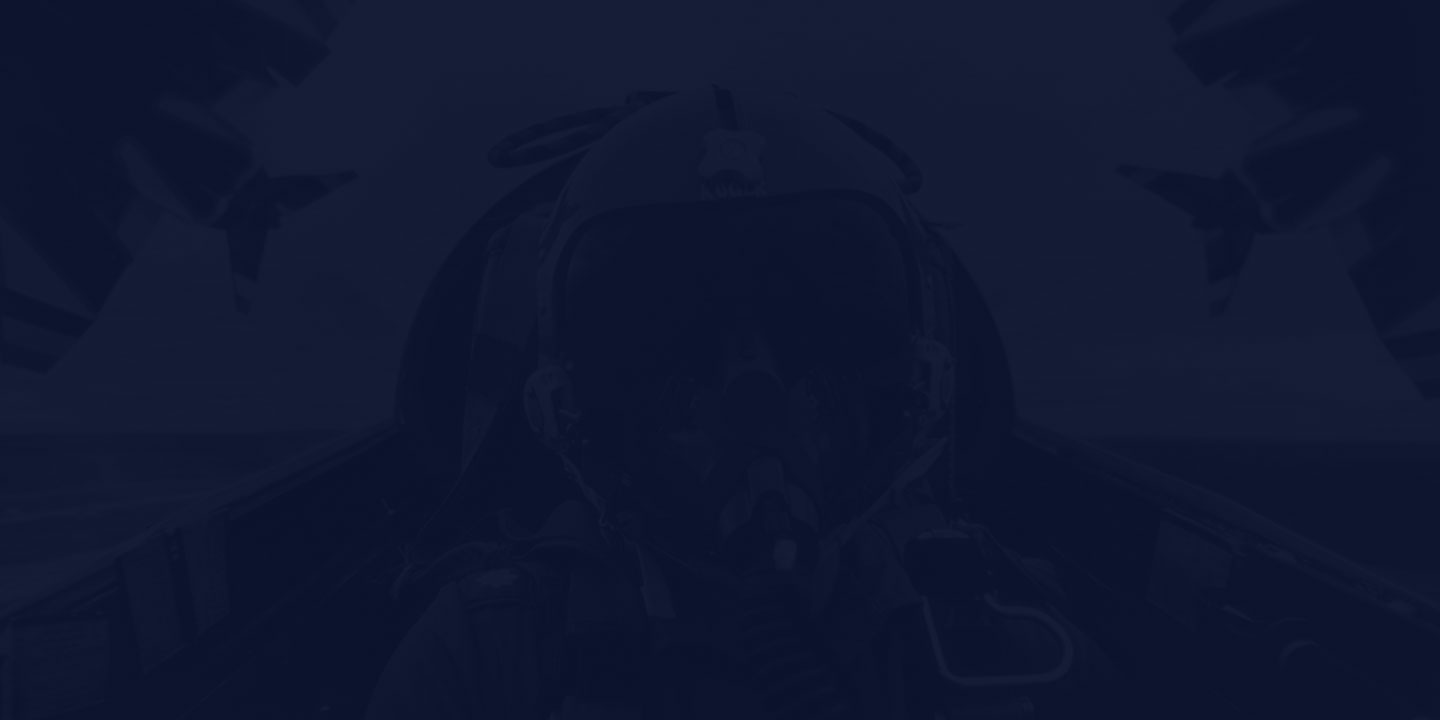 TRAINING & EDUCATION
How do we transform you from a raw recruit to an expert Airman in this field? From hands-on experience to college credit toward a degree, the path begins here.
BASIC MILITARY TRAINING

7.5 weeks

TECHNICAL TRAINING

79 days
TECH SCHOOL LOCATION

Port Hueneme CA

STATUS UPON COMPLETION

Enlisted Airman with credits earned towards Vehicle Maintenance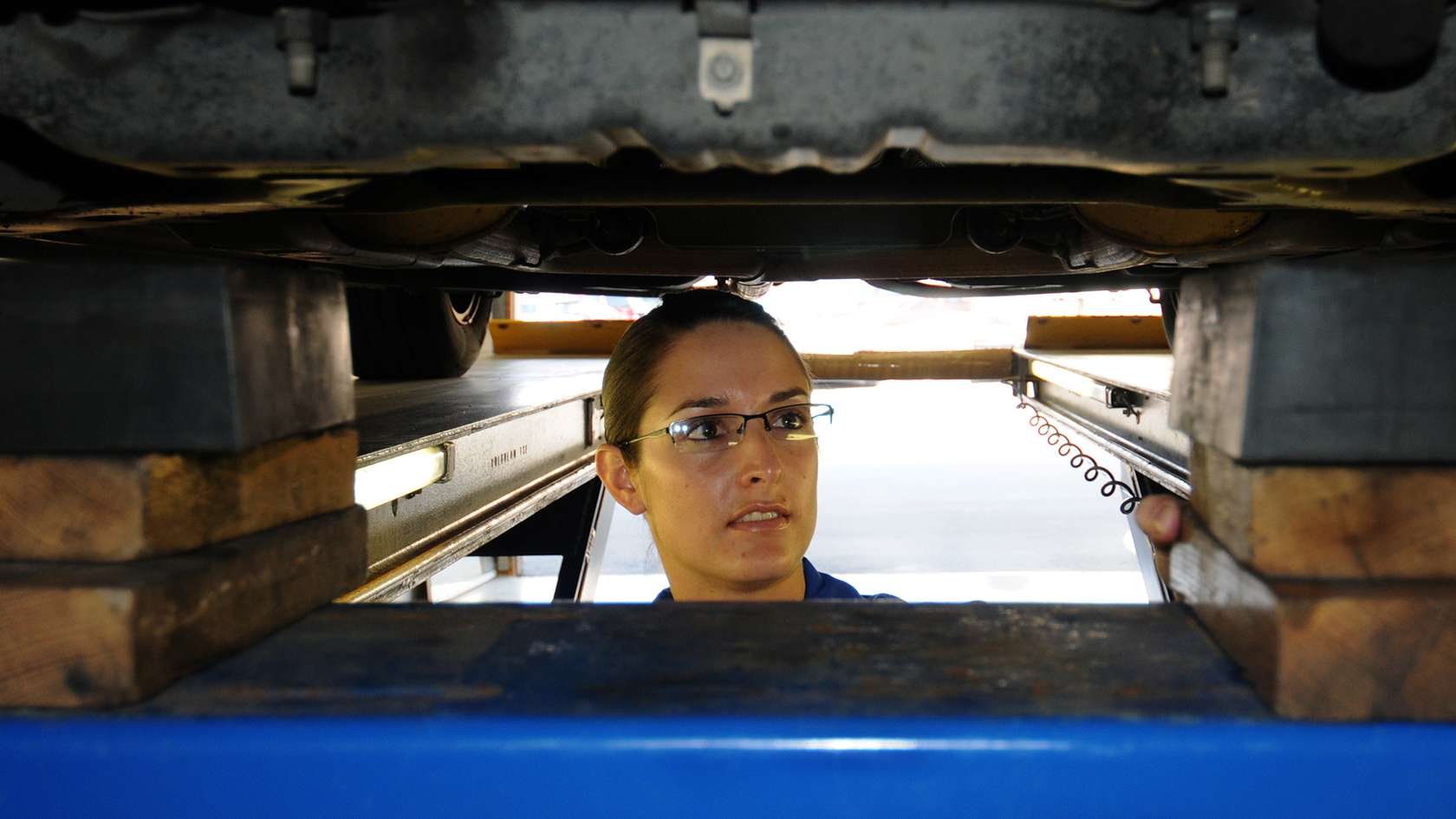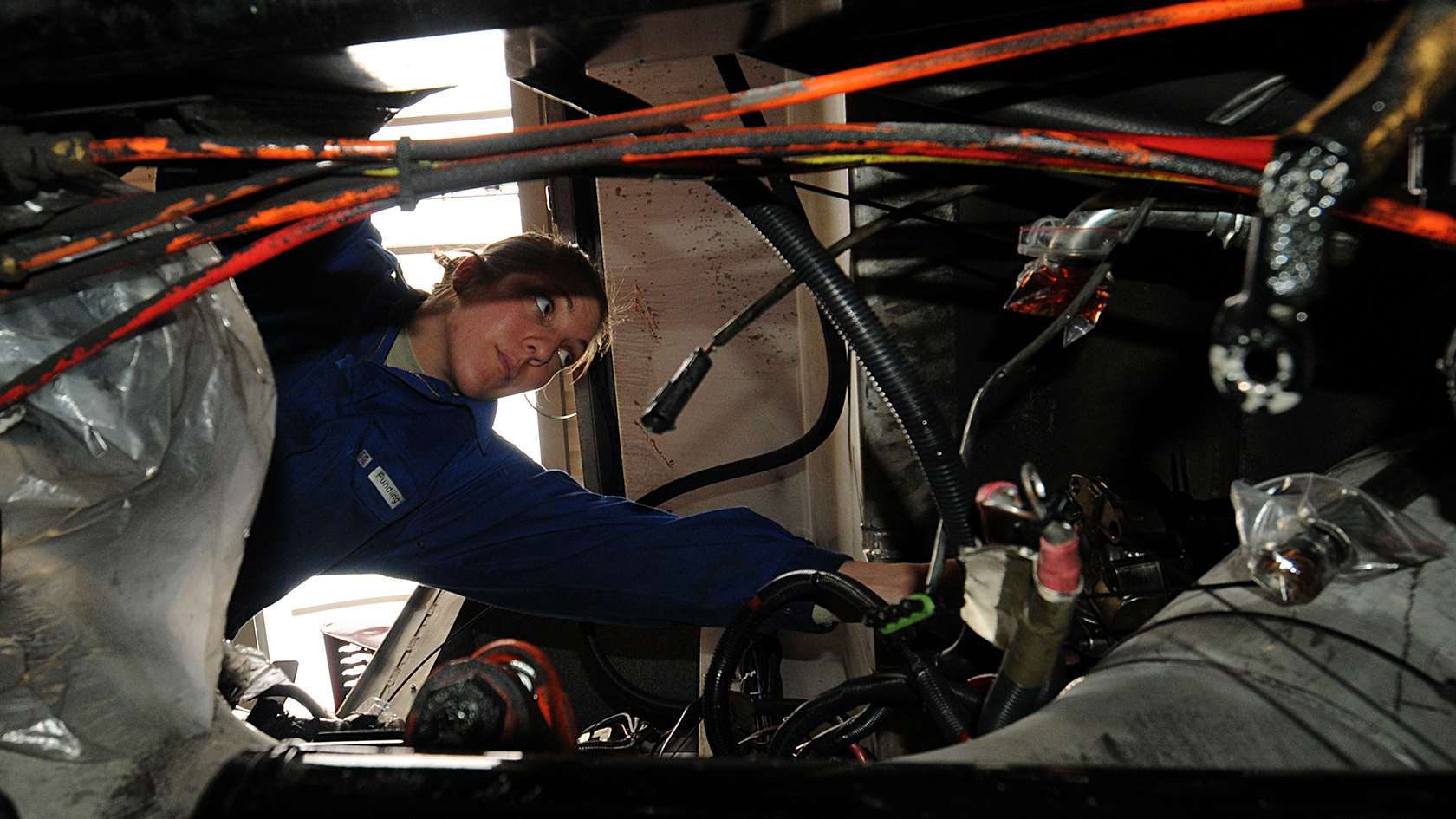 TAKE A BREAK
Flights and 30-days vacation with pay each year.