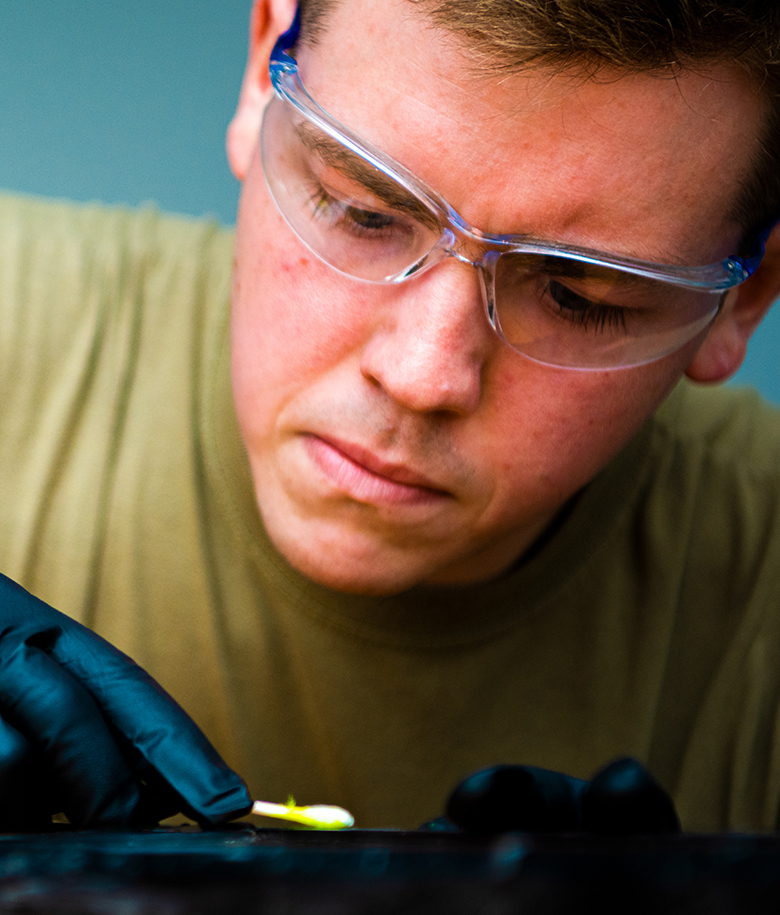 ENLISTED
NONDESTRUCTIVE INSPECTION

IDENTIFYING UNSEEN IMPERFECTIONS
No matter how well we maintain our equipment, wear and tear and metal fatigue can occur without visible signs. Responsible for employing noninvasive methods to inspect the insides of metal objects, Nondestructive Inspection specialists identify possible defects in systems and equipment before anything can become a dangerous problem. Utilizing everything from x-rays to ultrasound, these experts find the smallest imperfections and take the corrective measures needed to keep our equipment working safely.
Determine test methods and prepare fluids and parts for nondestructive inspection
Analyze wear metal content on engine lubricating oil and other fluids and recommend corrective action
Detect flaws such as cracks, voids and heat damage utilizing various test equipment
Perform maintenance on shop equipment and tools
Handle and dispose of hazardous waste and materials
QUALIFICATIONS SUMMARY
MINIMUM EDUCATION

A High School Senior (age 17 or older)*, High school diploma, a GED, or 15 college semester hours

*High School Students may start their application as early as the end of their junior year.

ASVAB SCORE REQUIREMENTS

QUALIFICATIONS

Normal color vision
Minimum of 18 years of age prior to entry into technical training
Completion of 7.5 weeks of Basic Military Training
Must be between the ages of 17 and 39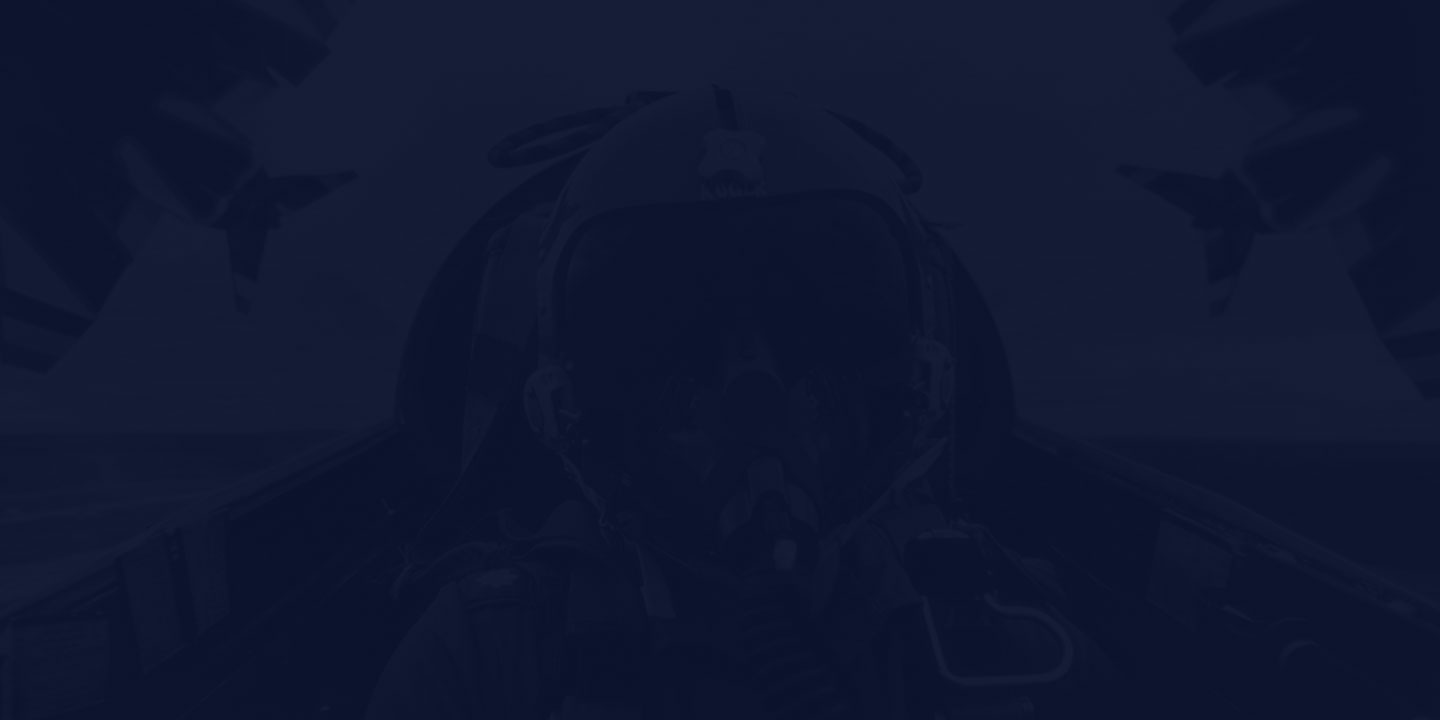 TRAINING & EDUCATION
How do we transform you from a raw recruit to an expert Airman in this field? From hands-on experience to college credit toward a degree, the path begins here.
BASIC MILITARY TRAINING

7.5 weeks

TECHNICAL TRAINING

49 days
TECH SCHOOL LOCATION

Pensacola NAS, FL

STATUS UPON COMPLETION

Enlisted Airman with credits earned towards Nondestructive Testing Technology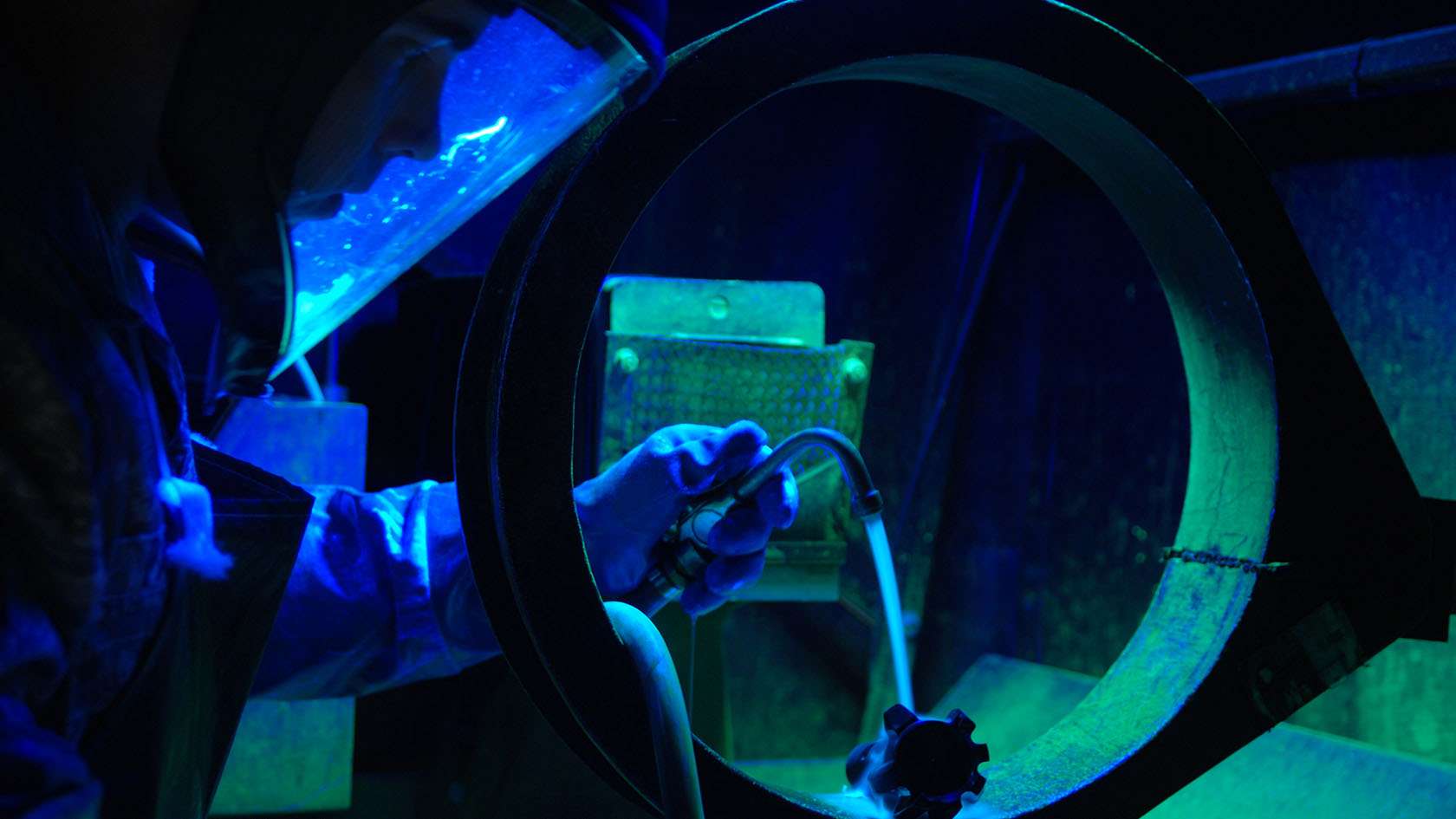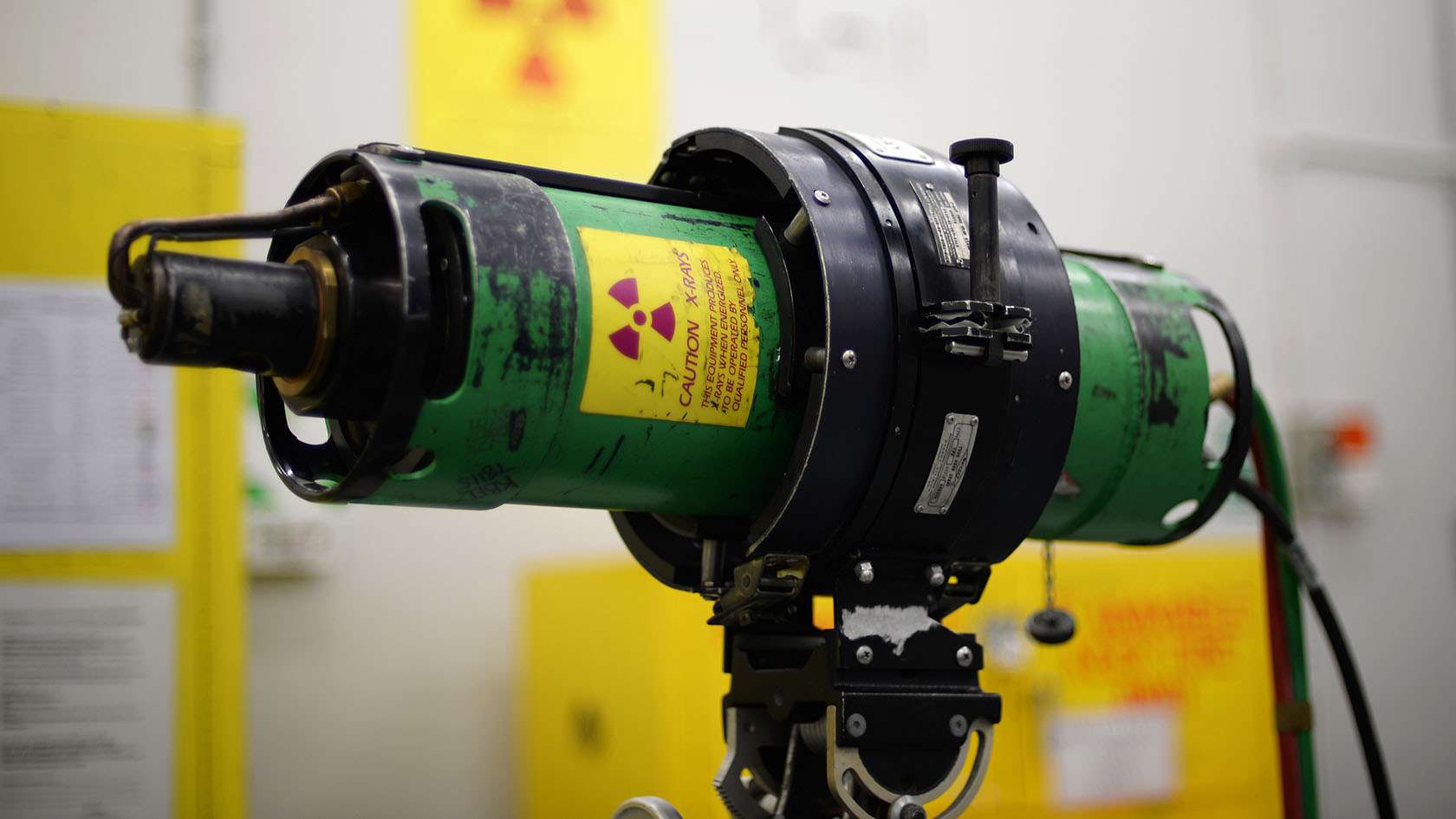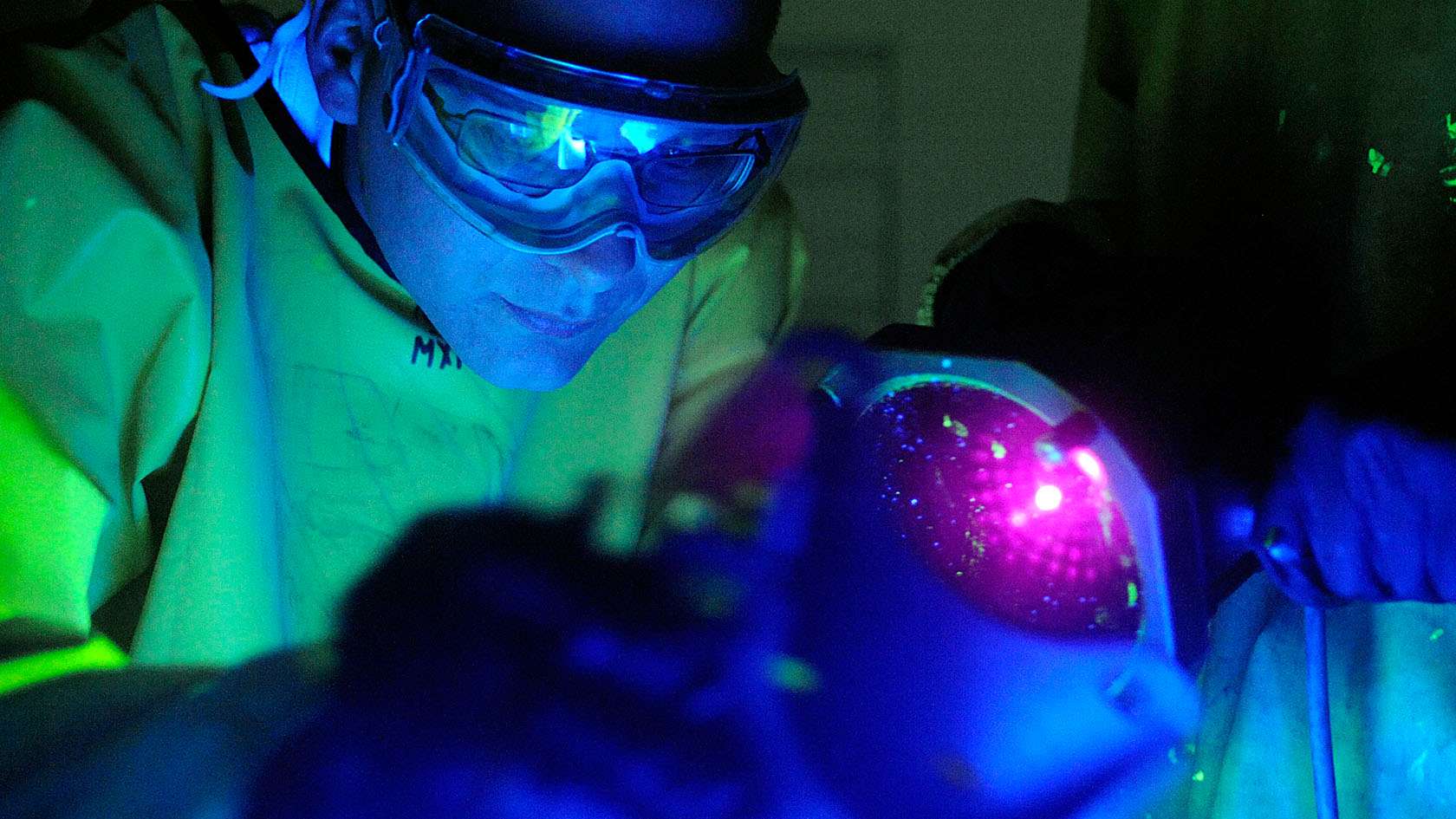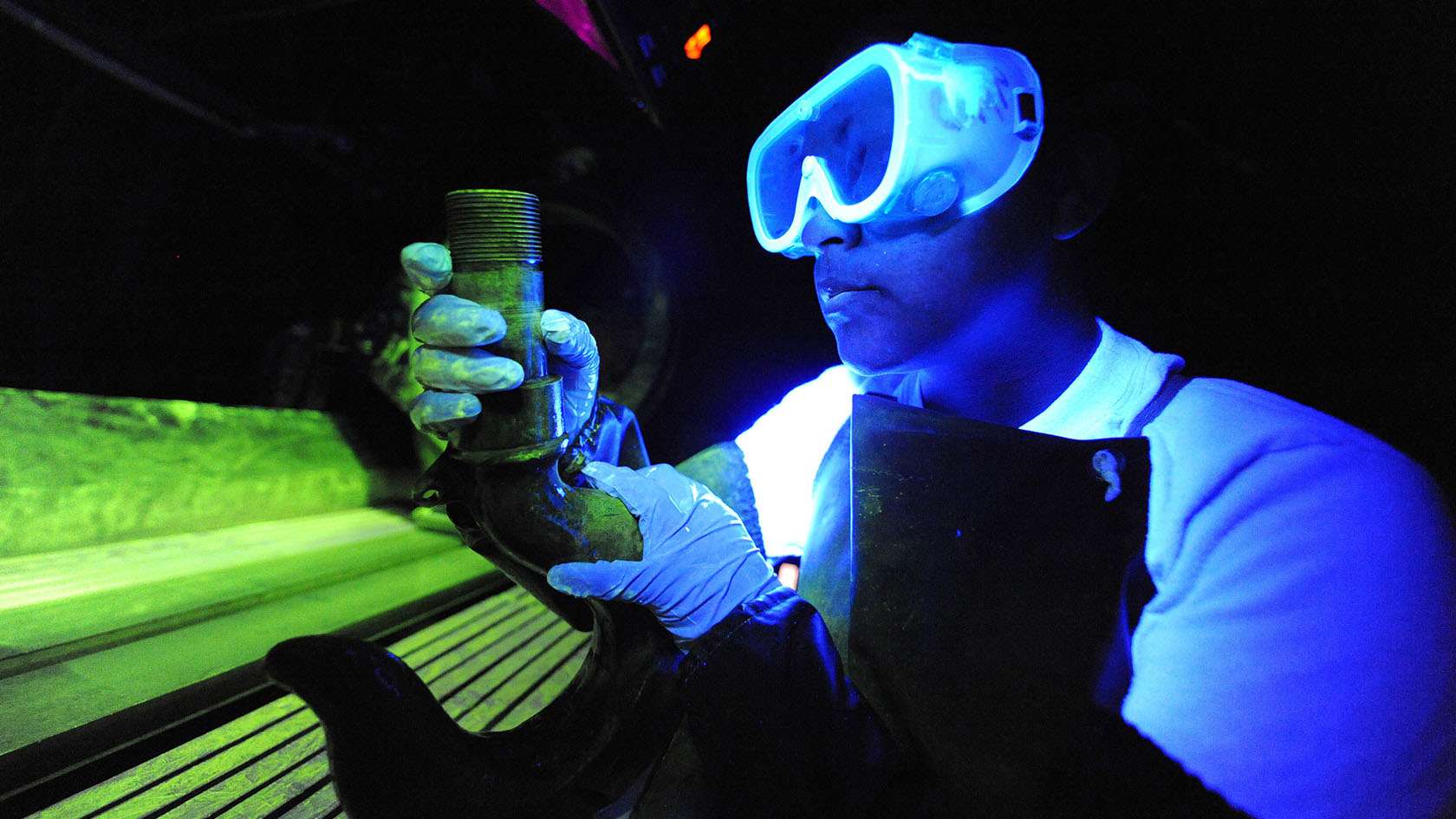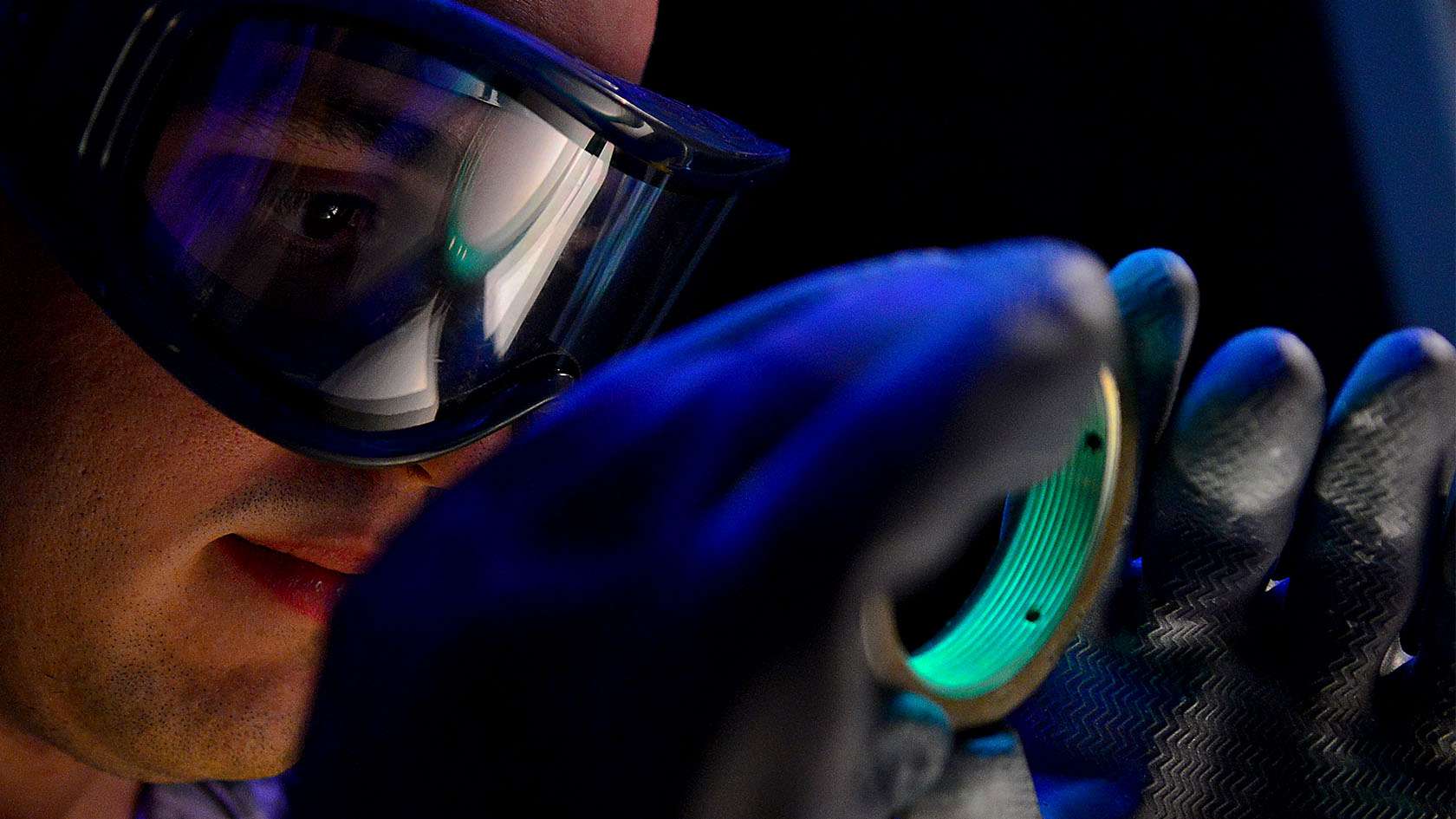 TAKE A BREAK
Flights and 30-days vacation with pay each year.