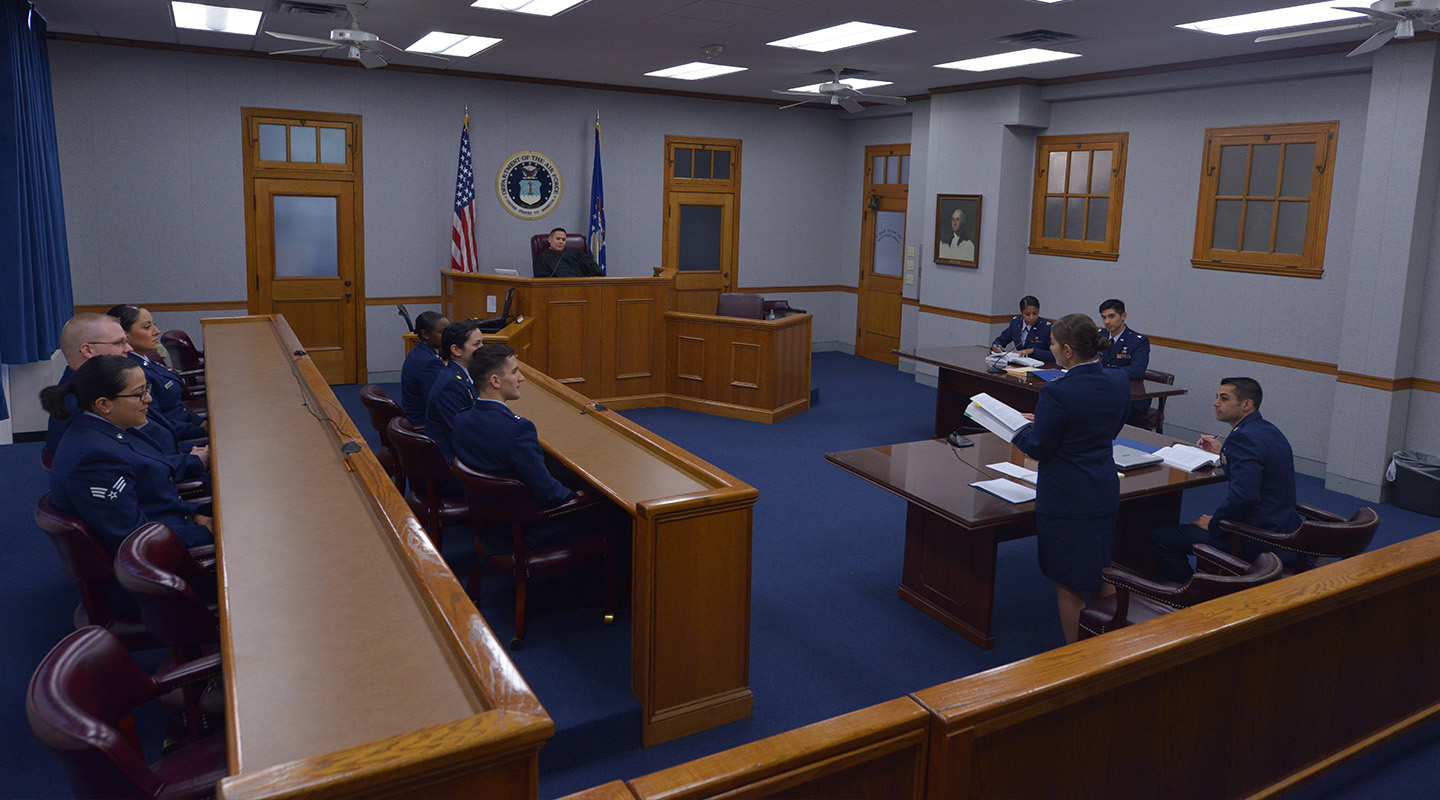 DEFEND YOUR COUNTRY IN THE COURTROOM
JAG EDUCATION BENEFITS


STUDENT LOAN REPAYMENT AND TUITION SUPPORT
The USAF Judge Advocate General's Corps currently has a Student Loan Repayment Program (JA-SLRP). Under this program, eligible JAGs can apply for up to $65,000 toward student loan repayment. Payments are made directly to a qualified lender over a three-year period, starting after you have completed the first year of service as a JAG officer. In addition, many Judge Advocates may benefit from the Public Service Loan Forgiveness Program and income-based loan repayment plan of the College Cost Reduction and Access Act of 2007.
For continuing education costs, you may also be able to receive benefits under the Post-9/11 GI Bill. It's even possible to transfer your benefits to your spouse or dependent children.
View details on loan repayment and financial incentives offered.

Special courses are continually offered through the JAG Corps to help you become more specialized in your field or knowledgeable about a new one. A few of the many courses offered include: advanced environmental law, advanced labor and employment law, advanced trial advocacy, federal employee labor law and negotiation and appropriate dispute resolution.

The Air Force Judge Advocate General's School also offers continuing legal education seminars on various subjects approved for credit by most state bar associations. In addition, the school offers webcasts each month on specific subjects.

The Judge Advocate General's Corps publishes The Air Force Law Review and The Reporter, which contain articles submitted by Judge Advocates. Many of our attorneys also participate in National Institute for Trial Advocacy (NITA) programs.