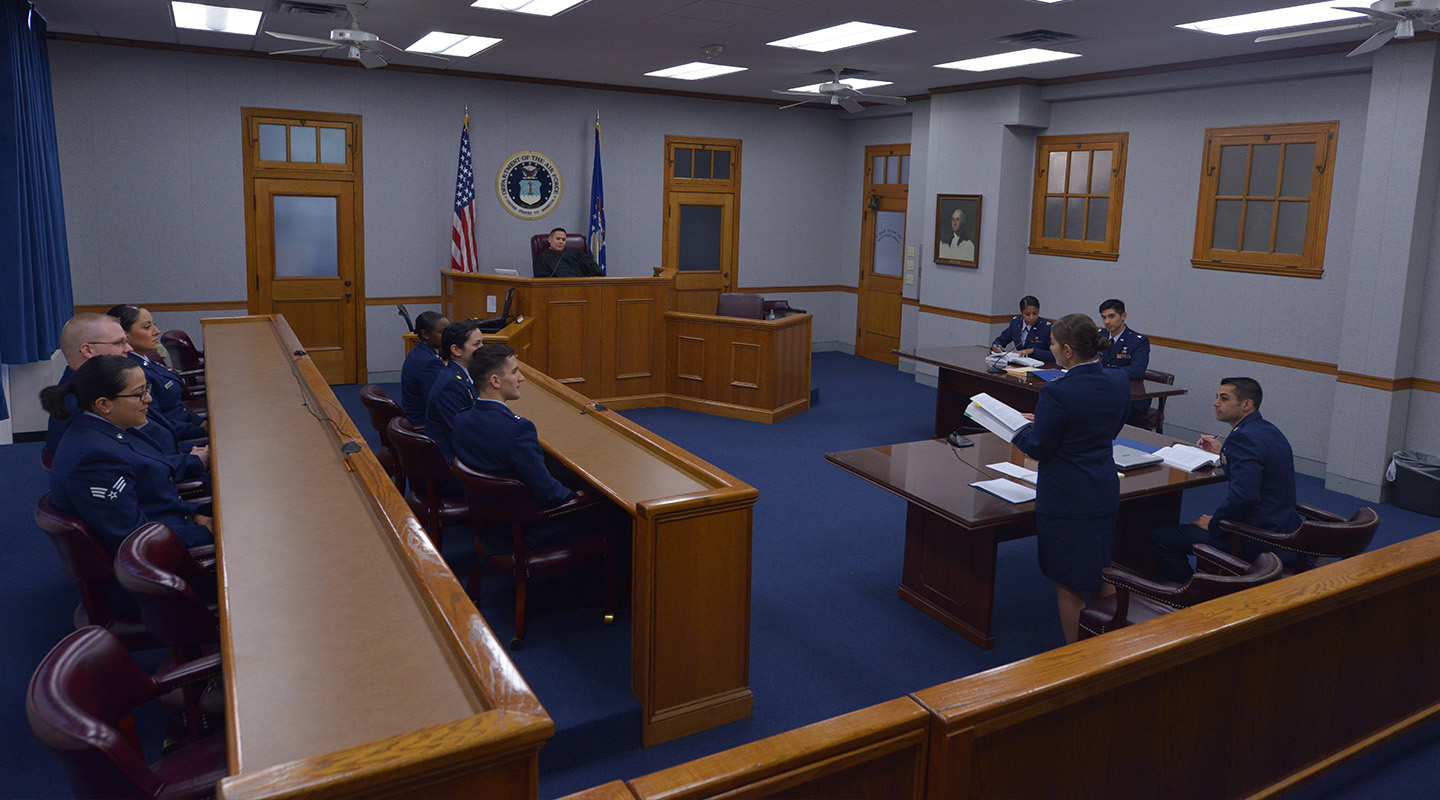 JUDGE ADVOCATE GENERAL
DEFEND YOUR COUNTRY IN THE COURTROOM


Active duty pay for Judge Advocates is competitive. The amount depends on when you accept a commission and where you are stationed. Military pay is also based on your time in the Air Force and your rank. Judge Advocates enter active duty as first lieutenants (O-2) and are promoted to captain (O-3) after six months. View the typical base pay for Air Force personnel.
HOUSING AND FOOD TAX-FREE ALLOWANCES
Judge Advocates are not required to live on base, although those with families may choose to do so depending on availability and preferences. If you choose to live off base, you will receive a monthly tax-free Basic Allowance for Housing (BAH), which pays most, if not all, of your housing costs. The housing allowance is based on civilian rental costs by pay grade, dependency status and location. View specific location allowances here.

In addition, officers receive a flat monthly food allowance, Basic Allowance for Subsistence (BAS) and can also save by shopping at the tax-free, on-base department and grocery stores.

You will have free comprehensive medical and dental care in the Air Force, potentially saving you and your family thousands of dollars annually. Free medical care, when available, is offered at military medical facilities. When medical care is not available, you are entitled to partial reimbursement for the cost of most types of medical treatment provided at civilian hospitals and clinics.

From day one, you will earn 30 days of vacation with pay a year, in addition to 10 federal holidays and paid sick leave.

Judge Advocates are considered for promotion in a separate category from other Air Force Officers. The chart below is illustrative of what is generally the case for promotions in the Air Force JAG Corps, although timing may vary.

PROMOTION TO YEARS OF SERVICE PROMOTION OPPORTUNITY

Captain 6 months 100%

Major 6–7 years 95%

Lieutenant Colonel 13 years 85%

Colonel 18 years 60%

After you complete your initial four-year service obligation, you can qualify for a retention program that allows the service to pay you up to $60,000 if you stay with the Air Force. Sign up for another two years after your initial four-year commitment and you receive $20,000. Then, at the six-year point, sign up for four more years and receive another $40,000. The money can be used for whatever you want (e.g., loans, cars, house, investments, etc.). While we expect this robust retention program to remain for years to come, it is contingent on annual Congressional approval.

In the Air Force, you can participate in Service Members' Group Life Insurance (SGLI), an inexpensive group life insurance for military members. SGLI coverage is available in $10,000 increments, up to a maximum of $400,000.

You will have access to a Blended Retirement System (BRS). The BRS combines a generous military pension that vests at 20 years with Thrift Savings Plan contribution matching. The Thrift Savings Plan (TSP) is a Federal Government-sponsored retirement savings and investment plan available to military members.

Once retired, you will also enjoy continued access to commissaries, exchanges and healthcare.