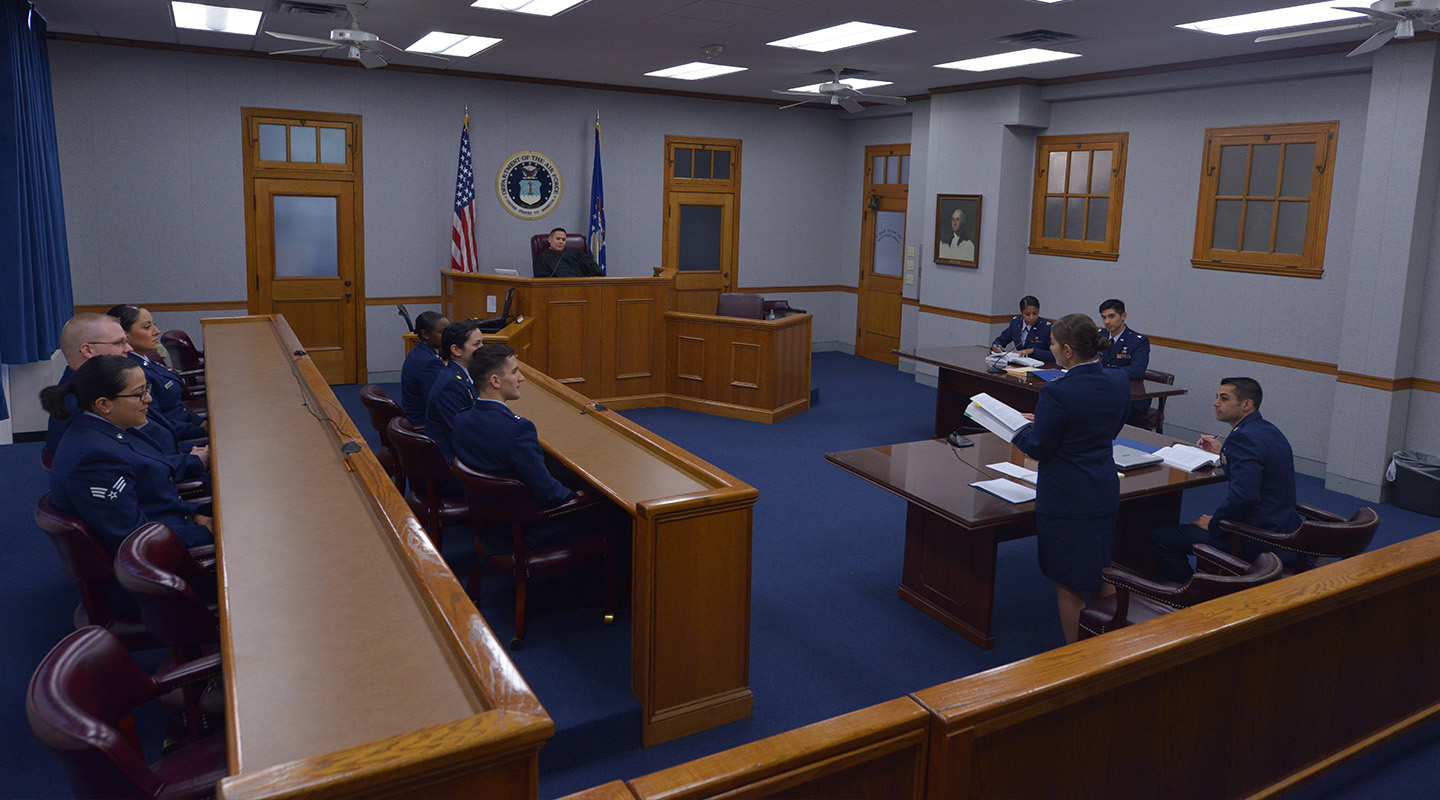 DEFEND YOUR COUNTRY IN THE COURTROOM
JAG LIFESTYLE BENEFITS


While being a Judge Advocate is certainly challenging, the Air Force respects your personal life as much as your professional one. Instead of a career judged by billable hours, you can expect to work with people who value family and personal time.

One of the biggest perks of a JAG career is travel. Judge Advocates are assigned to bases around the world with the opportunity to travel to interesting, exotic locations during the course of their career. When off duty, Airmen and their families may travel on a space-available basis for a nominal fee on military aircraft to locations such as Japan, Germany, Italy, Australia, England, Hawaii, Alaska and various places in the United States. You'll also be able to stay in low-cost military lodging (when available).

Air Force bases are like mini cities. There are residential housing areas as well as tax-free shopping privileges at base exchanges (retail department stores) and commissaries (grocery stores) worldwide. The use of commissaries can save you as much as 30 percent of what you would pay at a commercial grocery store. Furthermore, goods purchased at exchanges are often significantly less expensive than at retail stores, and there is no sales tax.

While living on base, you'll be able to enjoy officers' clubs as well as state-of-the-art fitness and recreational facilities. Bases may also have medical facilities, schools, child development centers, churches, community centers, swimming pools, movie theaters, golf courses, arts and crafts facilities and bowling alleys. At some locations, you will also find marinas, horse stables, tennis courts and parks with camping, fishing and boating amenities. There are even on-base hotels where friends and family can stay for a nominal fee.

In the Air Force, one of your duties is to stay physically fit. It's not a chore—it's a way of life. Air Force personnel must maintain physical standards by completing all components of the Air Force Fitness Program twice a year. Under the program, points are awarded in four areas: aerobic (running), body-composition, push-ups and crunches. You will be given time during your duty day to work out at our excellent fitness facilities to keep yourself in top physical condition.