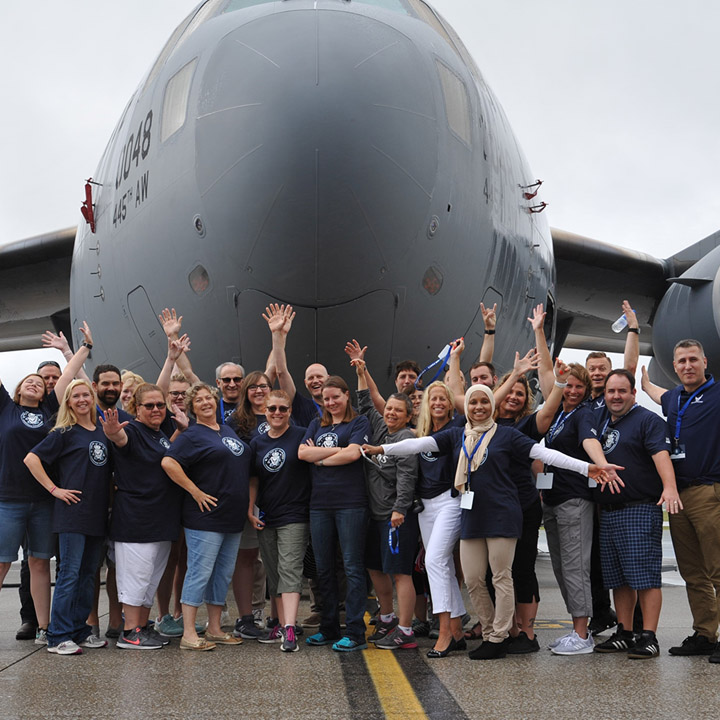 U.S. Air Force
First Leadership Experience

Thank you for your response to the 2022 U.S. Air Force / FIRST Leadership Experience! The application is now closed. The Leadership Experience Selection Committee has reviewed all of the submissions and, although the Air Force would be honored to extend the invite to everyone, there were 24 mentors selected.
Congratulations to all of the 2022 selected FIRST Robotics mentors! Please be on the look-out for information for this year's event.

Hans Batra – Needham, MA
Cheyenne Deters – Cloquet, MN
Raymond Frank – Cincinnati, OH
Jarusha Geringer – Kansas City, MO
Heidi Gunderson – Absarokee, MT
Libby Kamen – Plainsboro, NJ
Kimberly Kay – Bentonville, AR
Brittany Kozlenko – Brewster, NY
Yousuf Marvi – Walnut, CA
Melissa McGaughy – Boise City, OK
Bryce McLean – Colorado Springs, CO
Victoria Mercouris – New Orleans, LA
Ronni Mull – Midwest, WY
Dottie Passmore – Beaverton, OR
Kyle Rader – Waterford, WI
Lisa Ramey – Cando, ND
Zelamir Reynolds-Henkins – Olympia, WA
Jill Rubacha – Lafayette, IN
Justin Sanders – Birmingham, AL
Mark Smith – Tomball, TX
Faith Taylor – Phoenix, AZ
Dave Tomko – Sharon, PA
Shawn Waring – Homestead, FL
Jesse White – Charles City, IA
For those who were not selected for the 2022 Leadership Experience, the Air Force is developing some alternative options for you to partake in this year's festivities. More to come soon!

For questions, please contact Brittany Keegan at brittany.keegan@gsdm.com.