THE FIRST TO BATTLE
Some of the military's most difficult missions are carried out by Combat Controller (CCT) who operates in remote, often hostile areas. Acting as a one-man attachment to other special forces teams, these highly specialized Airmen are trained in a wide range of skills, including scuba, parachuting and snowmobiling, as well as being FAA-certified air traffic controllers in order to establish air control and provide combat support on missions all over the globe.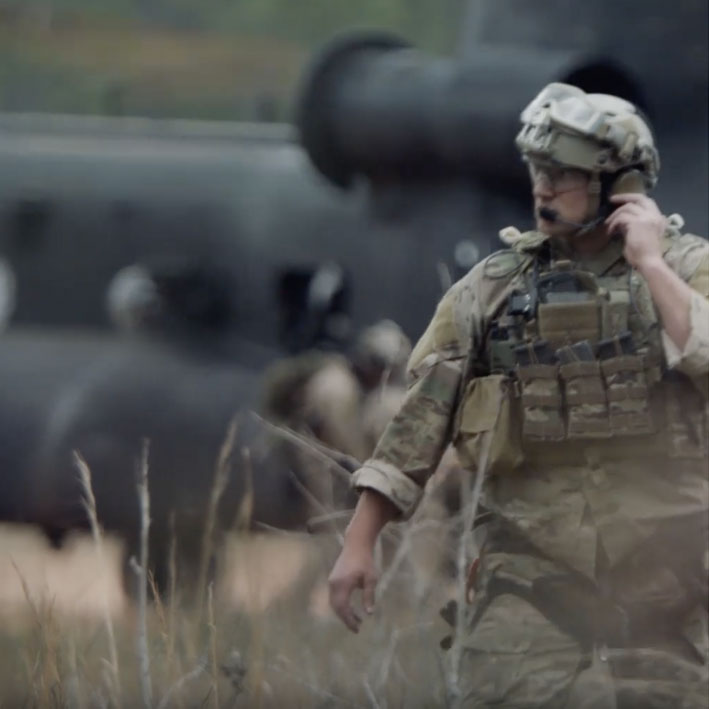 YOU DON'T APPLY, YOU PROVE.
SWIPE TO SEE THE TRAINING PIPELINE TO BECOME A CCT.
SKIP CCT Training CAROUSEL
01

BASIC MILITARY TRAINING (BMT)

7.5 weeks/Lackland AFB, TX

The first step to becoming an Airman happens in BMT where trainees learn military structure, the core values of the U.S. Air Force, and to prepare both mentally and physically for life as an Airman.

LEARN MORE

02

Special Warfare Candidate Course (SWCC)

Seven weeks/Lackland AFB, TX

If they have what it takes to join Air Force Special Warfare, it will be revealed here. Candidates will undergo intense strength and conditioning training by running, rucking and swimming extensively. They'll also learn about the rich history of Special Warfare, Esprit De Corps and ultimately take the Initial Fitness Test (IFT) to see if they'll move on to their pipeline training.

03

SPECIAL WARFARE ASSESSMENT AND SELECTION COURSE

Four weeks/Lackland AFB, TX

This is the moment candidates must prove they are worthy to advance in a CCT career or find another career field.

04

SPECIAL WARFARE PRE-DIVE COURSE

Four weeks/Lackland AFB, TX

Pre-dive prepares candidates physically and mentally for the rigors of combat dive school. It consists of intense calisthenics, middle- and long-distance running, swimming and, most importantly, water-confidence training.

05

SPECIAL WARFARE COMBAT DIVE COURSE

Five weeks/Panama City, FL

Becoming an expert diver happens here. Building upon what they learned during the pre-dive course, CCTs undergo extensive combat dive training so they can wield airpower whenever, wherever.

06

AIRBORNE SCHOOL

Three weeks/Fort Benning, GA

CCTs are imbedded with other special forces, which means they go wherever the mission demands. Sometimes this requires dropping in from above. During airborne training, they learn basic parachuting and prepare for static line jump operations.

07

MILITARY FREE-FALL COURSE

4.5 weeks/Yuma Proving Ground, AZ

In addition to being certified air traffic controllers, CCTs are also advanced skydivers. This is where they take that next step by building on the training they received at airborne school.

08

SERE TRAINING

Three weeks/Fairchild AFB, WA

Special Warfare Airmen conduct missions in some of the most extreme and hostile places on the planet. This is where they receive survival, evasion, resistance and escape training that will likely one day save their lives.

09

AIR TRAFFIC CONTROL

9 weeks/Pope Army Airfield, NC

The primary responsibility of a CCT is to direct air traffic. In addition to continuing the rigorous fitness training, they also learn how to become air traffic controllers and eventually get FAA certified.

10

COMBAT CONTROL APPRENTICE COURSE

13 weeks/Pope Army Airfield, NC

CCTs are more than air traffic controllers, they're battlefield Airmen usually operating in the middle of a war zone. This is where they learn to apply their training under pressure while obtaining fundamental combat skills utilizing a range of weapons and strategies.

step 11

SPECIAL TACTICS TRAINING

Six months/Hurlburt Field, FL

The longest segment of the pipeline is also the most comprehensive with advanced weapons and demolition training, all-terrain vehicle operation and core skills instruction, all culminating in a five-level upgrade on completion.
GET SPECIAL WARFARE READY.
SWIPE TO SEE WHAT IS REQUIRED TO BECOME A CCT, SO YOU CAN PREPARE BEFORE ENTERING THE PIPELINE.
SKIP CCT Fitness CAROUSEL
01

Swim 25 meters underwater

02

Swim 500 meters (breaststroke, sidestroke and freestyle)

03

Run 1.5 miles

04

Pull-ups in two minutes

05

Sit-ups in two minutes

06

Push-ups in two minutes
Qualifications summary
Minimum Education
High school diploma, GED with 15 college credits or GED
ASVAB Requirements
General; Mechanical
Qualifications
Successful completion of the Special Warfare Operator Enlistment IFT
Minimum score of 30 on CCT selection model completed in Tailored Adaptive Personality Assessment System
Physical qualification for air traffic controller duty, marine diving duty and parachute duty
Physical qualification and maintenance of personal physical standards
Normal color vision and depth perception
Completion of a current National Agency Check, Local Agency Checks and Credit Check
Qualification as a static-line parachutist
Completion of 7.5 weeks of Basic Military Training
Must be between the ages of 17 and 39