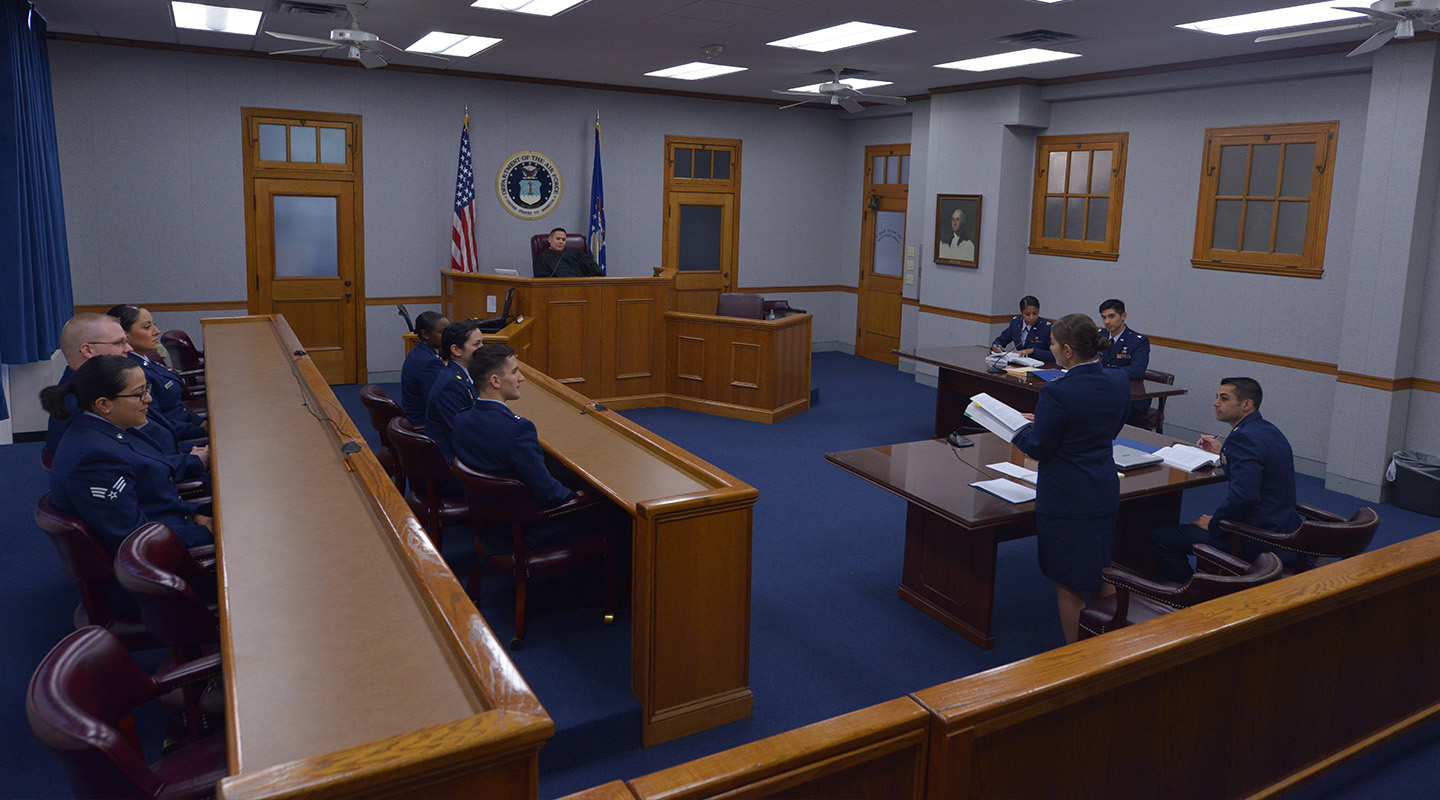 DEFEND YOUR COUNTRY IN THE COURTROOM
JAG ENTRY PROGRAM:
Licensed Attorney
The JAG application process is competitive, rigorous and highly selective. We evaluate each candidate using the "whole person" concept, which means we look at academic performance, extracurricular activities, community service, prior military record (if any) as well as work and leadership experience. We also conduct interviews with every candidate to discuss your potential in person.
01
THE DIRECT APPOINTMENT PROGRAM
If you want to redirect your career and pursue law in a gratifying work environment that respects your talent, time and readiness to do meaningful work, the Direct Appointment Program is for you.
QUALIFICATIONS
Licensed attorneys may apply for a direct appointment as a Judge Advocate.
Applicant requirements
Must be a citizen of the United States
Must be a graduate of an ABA-approved law school and be admitted to practice law in the highest court of any U.S. state, commonwealth, territory or the District of Columbia
Must be commissioned before the age of 40
Once selected for the JAG Corps, all applicants must complete and pass an Air Force medical examination before an offer of assignment will be extended.
SERVICE COMMITMENT
You do not incur a service commitment until you accept your JAG assignment. The initial active duty commitment is four years, which begins on the day you depart for Officer Training School (OTS).
PRIOR MILITARY SERVICE
If you are selected for direct appointment and are prior active duty, National Guard or Reserve, you will be credited by length of service for pay purposes. Prior commissioned service can also advance entry grade and date of rank. All active duty service is credited toward retirement.
HOW TO APPLY
Selection boards are held in February, April, August and November. Applications are accepted through our online application processing system. You must submit all application materials online on or before the 10th of the month (i.e., January 10, March 10, July 10 and October 10) prior to the board. In addition to your online application, you must also schedule a hiring interview with a Staff Judge Advocate (SJA) at any Air Force Base (AFB) through the online application processing system. A SJA will contact you to schedule an interview AFTER you submit your application materials online. The interview must be completed on or before the first of the month (i.e., February 1, April 1, August 1, November 1) of the board.
After the interview, the SJA will prepare a report that is forwarded, along with your application materials, to HQ USAF/JAX. Please do not mail application materials directly to HQ USAF/JAX. If you need to add materials to your application after submission, contact the SJA who conducted your interview to assist you. Additional materials will not be accepted after the first of the month that the board meets.
Schedule Your SJA Interview
Use the online application processing system to choose the AFB where you would like to interview. Once you submit your online application, the SJA or SJA representative will contact you to schedule an interview before the board date. You can find a map of all AFB locations here: 
BASE LOCATIONS
Recommendation Letters
Recommendation letters should be written by someone who can attest to your work ethic, duty performance, leadership potential, etc. Address all letters to "Selection Board Members." Do not mail recommendation letters directly to the selection board. Rather, upload them as part of your online application. 
BEGIN ONLINE APPLICATION