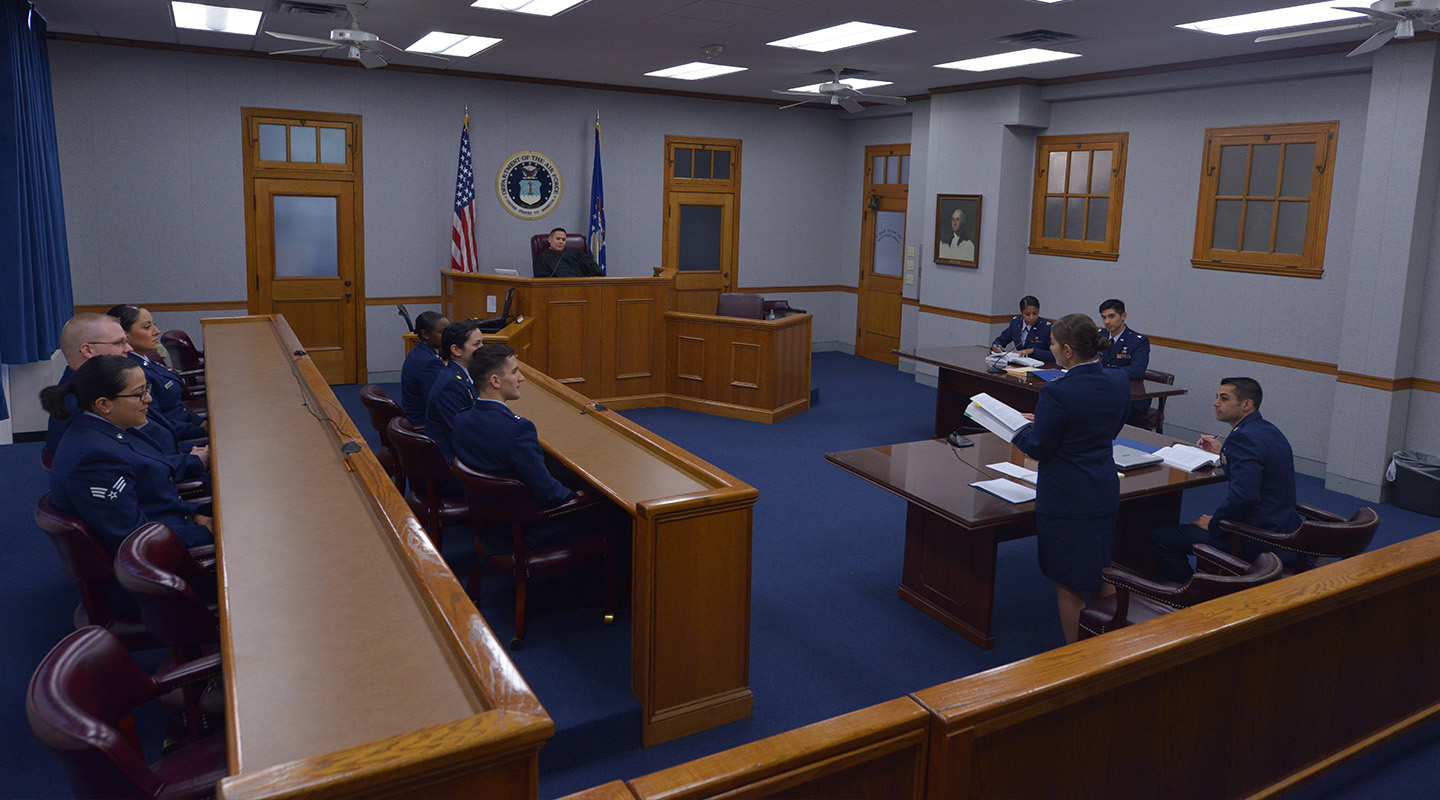 JUDGE ADVOCATE GENERAL
DEFEND YOUR COUNTRY IN THE COURTROOM
The JAG position was permanently established in 1849. By the start of World War I, the number of officers in The Judge Advocate General's Department had grown from one lieutenant colonel to 32 officers.

By the end of World War II, the size of the department reached a historical high of more than 2,000 members, 80 percent of whom had been in civilian practice prior to the outbreak of the conflict.
The Evolution of JAG

The Air Force became a separate military service in September 1947. Less than a year later, The Air Force Military Justice Act created the position of The Judge Advocate General (TJAG). The new organization that resulted from this legislation consisted of 205 officers, and Major General Reginald C. Harmon was promoted directly from the rank of colonel to serve as the first TJAG. Within a year of General Harmon's appointment, the Office of the Judge Advocate General became the Judge Advocate General's Department.

Modern Day JAG

In 2003, The Judge Advocate General's Department was renamed the Judge Advocate General's Corps by order of the Secretary of the Air Force. In 2008, the National Defense Authorization Act authorized the Judge Advocate Generals of the services to receive a third star. In July 2008, Lieutenant General Jack L. Rives became the first Air Force TJAG to serve in the grade of lieutenant general.


In December 2019, the National Defense Authorization Act established the U.S. Space Force within the Department of the Air Force. The role of the Air Force JAG Corps expanded to providing full-spectrum legal advice to Space Force commanders and Guardians.


Today, the members of the Air Force Judge Advocate General's Corps are military and legal professionals consisting of more than 4,500 members, which include attorneys and paralegals, military and civilian personnel in the Active Duty, Guard and Reserve. One of our strengths comes from our diversity: officers, enlisted and civilians of various races, ethnicities, genders and religions. Our varied backgrounds and perspectives enhance our common JAG Corps practice and enable us to perform our missions more effectively.