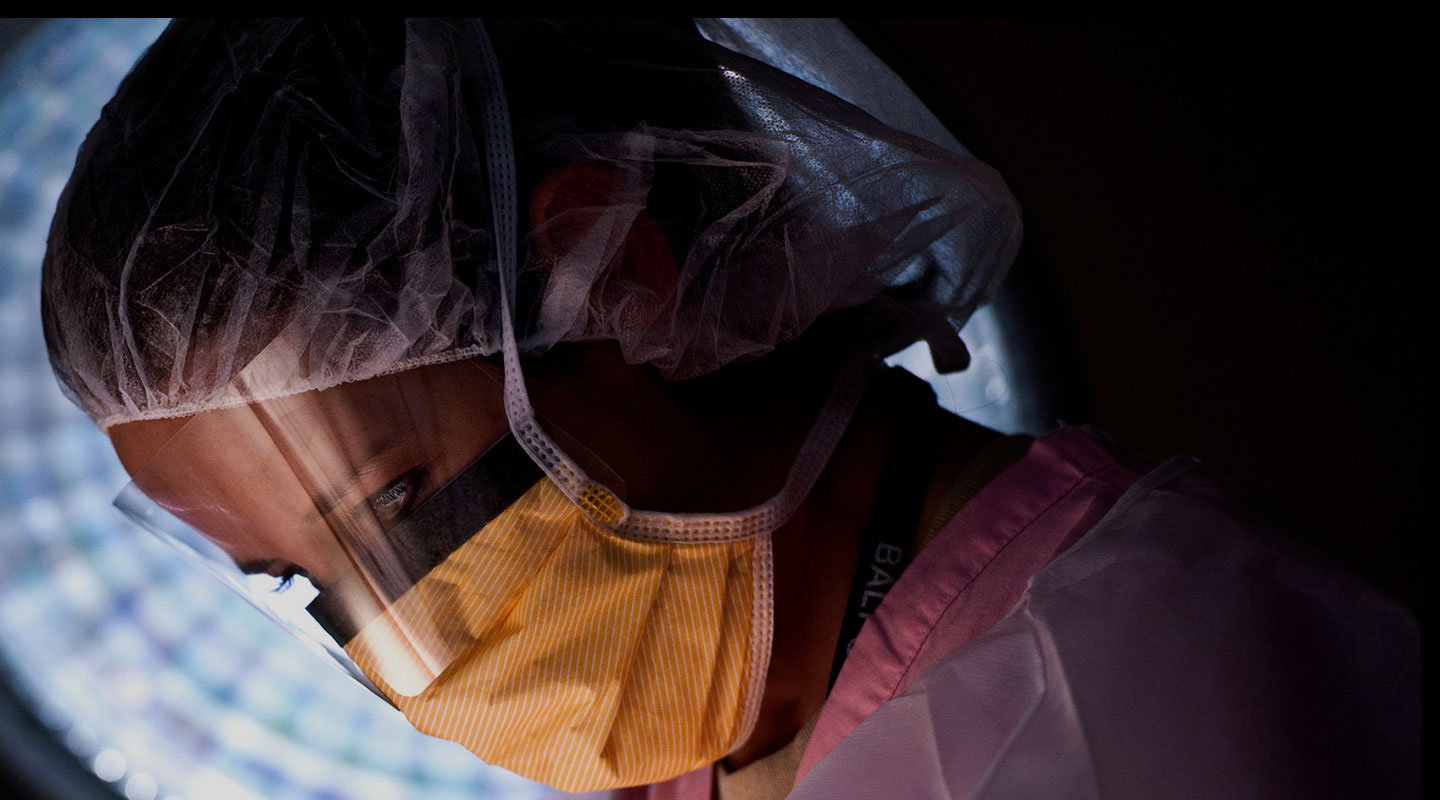 CARING FOR THOSE PROTECTING THE NATION
Healthcare Training and Education

CAREER DEVELOPMENT
CONTINUE TO CARE. CONTINUE TO GROW.
Healthcare professionals in the Air Force provide the highest quality care by staying on top of the latest innovations in the medical field. That's why the Air Force provides all of our healthcare professionals with a wide array of funded educational and career-broadening opportunities.
Health Professions Scholarship Program (HPSP)

The Air Force offers scholarships for healthcare professionals to include: one- and two-year scholarships for Allied Health specialties (pharmacists, optometrists, clinical psychologists and public health officers), two- and three-year scholarships for nurse corps specialties and three- and four-year scholarships for medical corps and dental corps.

These scholarships cover all tuition and required fees, including textbooks, small equipment items and supplies needed for study. You will also receive a monthly allowance for living expenses. While on scholarship, you will spend 45 days on active duty in the Air Force, and once you graduate, you will serve one year of active duty for each year of scholarship, serving a minimum of three years.

Financial Assistance Program (FAP)

The Air Force Financial Assistance Program for medical and dental residencies can help you complete your residency without having to worry about finances. You will receive more than $45,000 for every year you participate in the program and receive a stipend of over $2,000 a month to cover living expenses. Upon completion of your residency, you'll have a one-year obligation for each year of participation, plus one extra year.

Additional Graduate Medical Education (GME)

The Air Force offers residency and fellowship programs in a wide variety of specialties. Nearly all residencies are integrated or affiliated with civilian universities.

Medical Research

We are known for conducting cutting-edge research in a variety of fields, including healthcare. We offer opportunities for healthcare professionals to pursue research in conjunction with the Department of Defense, local, national and international government as well as academic institutions and industry. You'll also have the chance to pursue physiological optics research, further supporting the Air Force air and space mission.

Continuing Medical Education

The Continuing Medical Education (CME) program helps you meet your professional continuing education requirements. The Air Force will work with you to ensure you have the opportunity to get the CME that best benefits your job experience.
MORE INFORMATION
TRAINING & EDUCATION DOWNLOADS