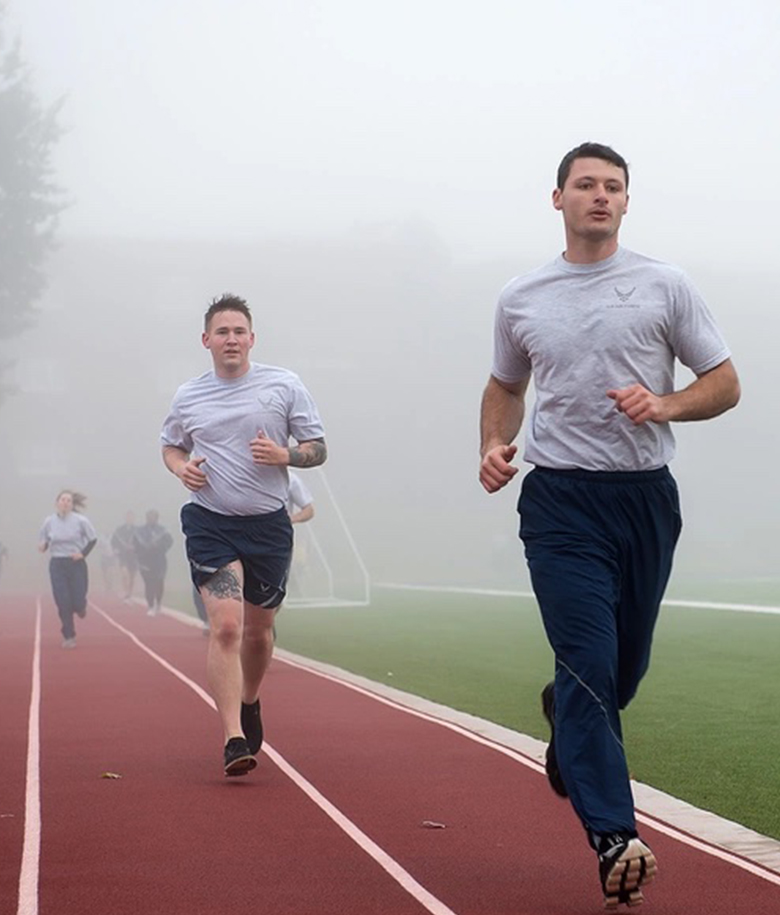 TRAINING
BASIC MILITARY TRAINING

The actual process of joining the Air Force is fairly simple, and you'll be guided by your recruiter every step of the way. There are mandatory requirements and evaluations that you must pass to ensure you have what it takes to succeed as an Airman in the U.S. Air Force. The Delayed Entry Program App will give you an edge, and help prepare you for the challenges ahead.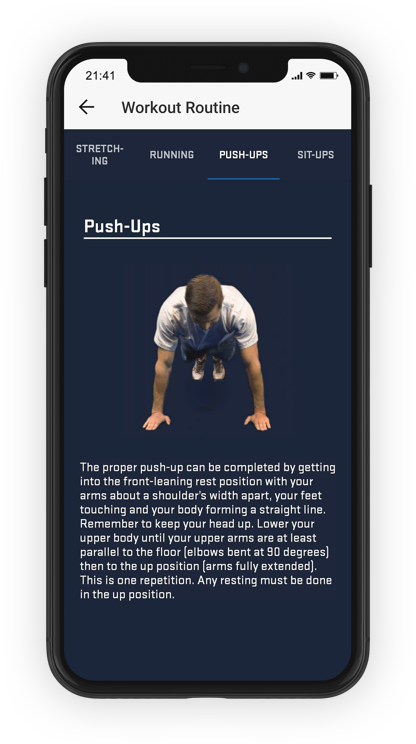 TRAINING
One of the biggest challenges of BMT is Physical Training (PT) and proper nutrition. Learn about our standards to ensure that you meet our strict height and weight requirements for graduation before reporting to BMT.
Review a checklist of essential guidelines and standards to keep in mind for your training.

Prepare for the rigors of BMT with this 14-week training schedule, including stretching, running, push-ups and sit-ups.

Learn all of the reporting procedures you'll be using to report to your military superior during BMT.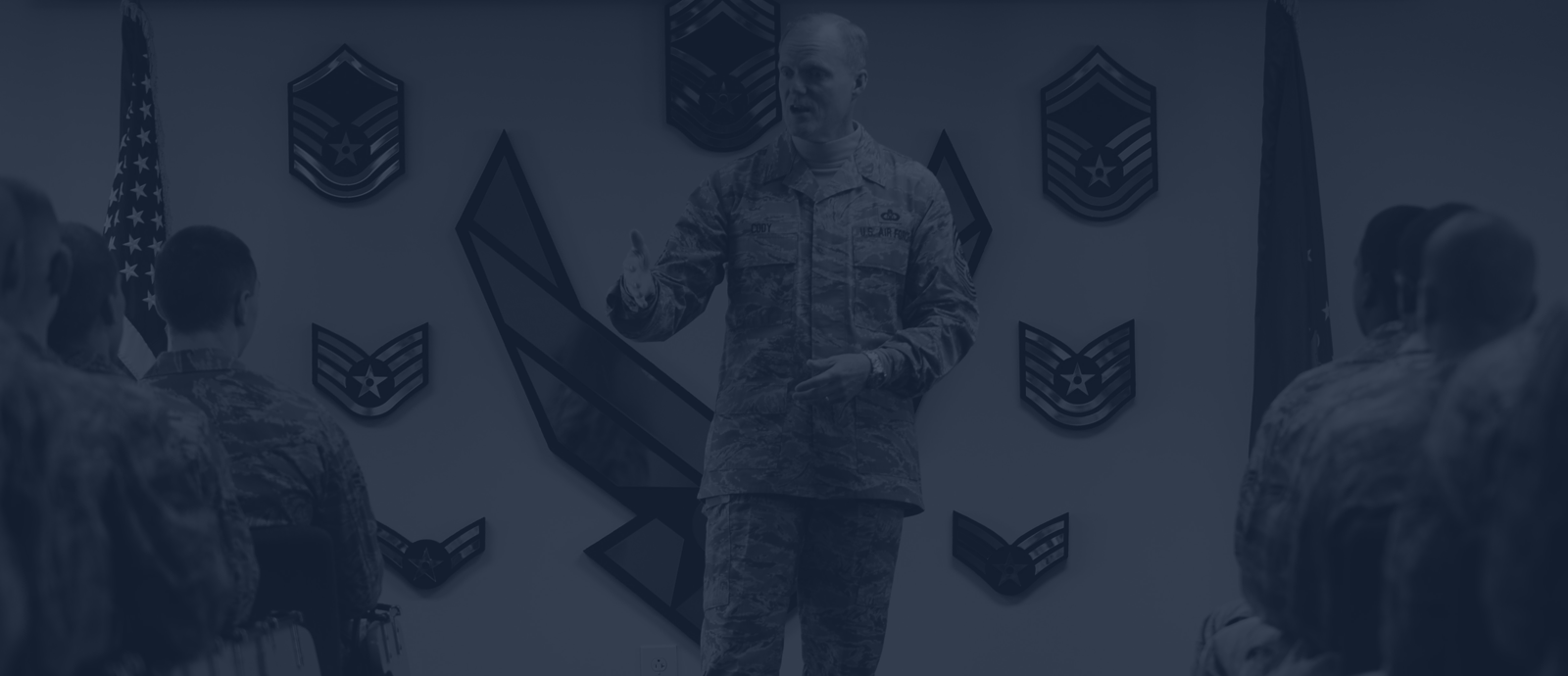 STUDYING
During BMT, you'll learn everything you need to know to begin your journey in the Air Force. But get a head start on memorizing some of the basics.
Memorize the Air Force core values, Airman's Creed and much more.

Study all of the proper movements for position of attention, salute and much more.

Test your knowledge with daily quizzes sent through push notifications.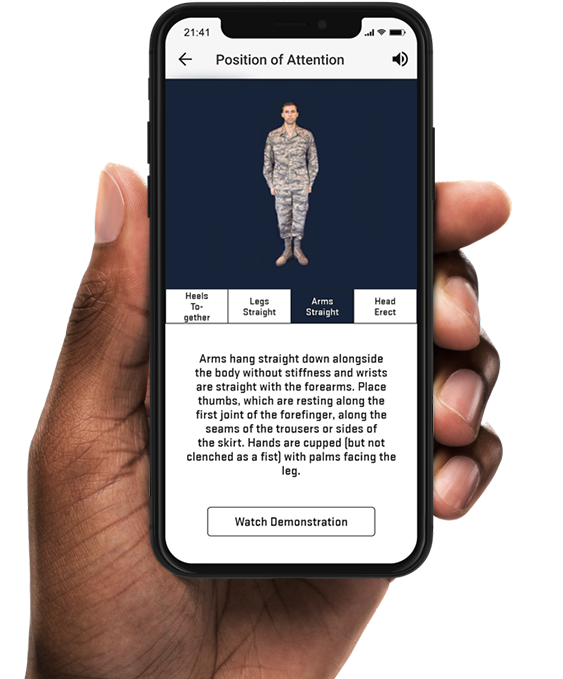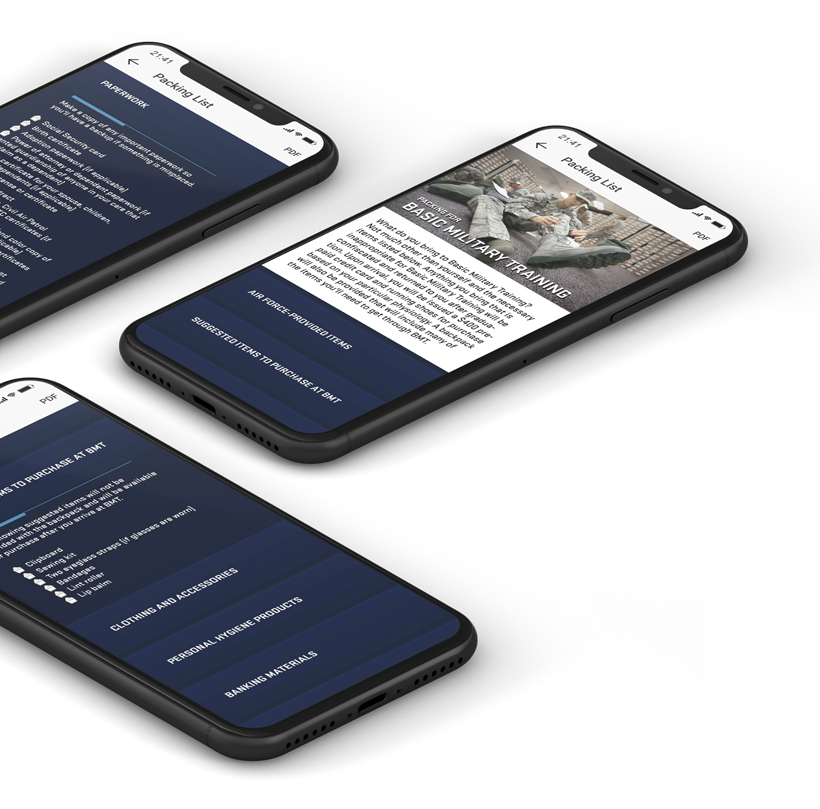 PACKING
What do you bring to BMT? Here's a checklist for all the necessary items you'll need and those that we'll provide.
BMT PACKING LIST
This list includes information about personal items, suggested items to bring and much more.
FINANCIAL READINESS
Watch these two videos to learn about the five delayed entry money tips to get your finances in order before BMT.