Humanitarian Missions
THE HUMAN MISSION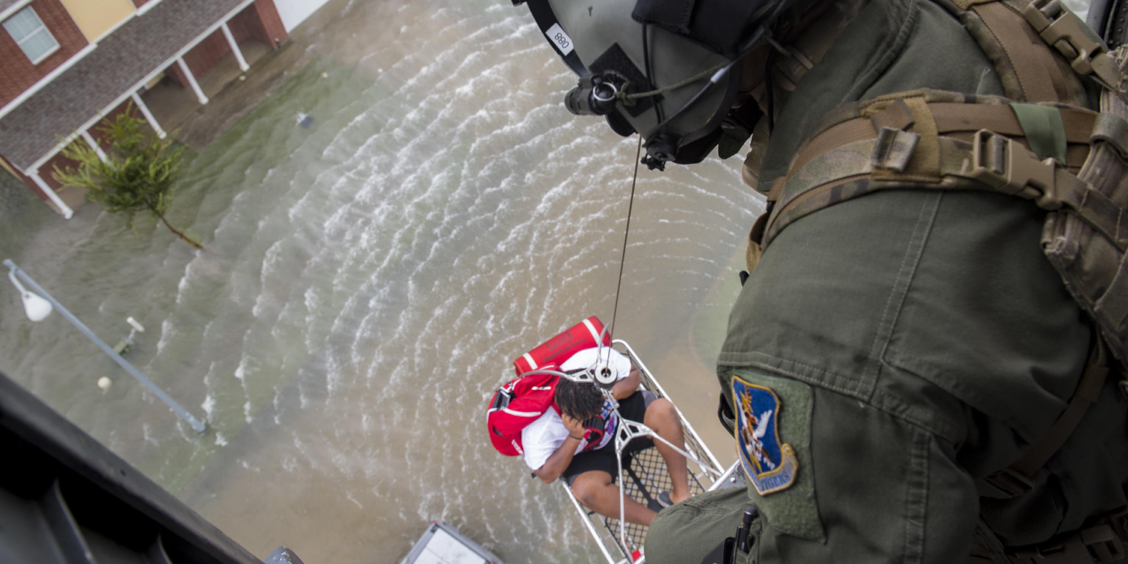 The U.S. Air Force has provided humanitarian aid since the Berlin Airlift in 1948.
The call to serve can come from anywhere, and in the case of humanitarian emergencies like natural disasters and health crises, the U.S. Air Force is prepared to answer. In addition to defending our country and its allies against threats, providing humanitarian aid is an ongoing task. We respond to humanitarian crises around the world, whether we airdrop food and medical supplies to those in need, rescue others from natural disasters or prevent the spread of disease.
The NPC is a 40-ft shipping container designed to transport COVID-19 patients

The NPC is a 40-ft shipping container designed to transport COVID-19 patients

THE NPC uses negative air pressure to continuously pull outside air in through high-efficiency filters to prevent contamination

THE NPC uses negative air pressure to continuously pull outside air in through high-efficiency filters to prevent contamination

The NPC can be fitted to fly in a C-5 Galaxy or a C-17, while a smaller version can be used on a C-130 Hercules

The NPC can be fitted to fly in a C-5 Galaxy or a C-17, while a smaller version can be used on a C-130 Hercules
Containing Outbreaks
STOPPING THE SPREAD
When a threat has the potential to spread across the world, the U.S. Air Force knows how to respond. During the Ebola outbreak of 2014, engineers developed the Transportation Isolation System (TIS) to safely transport and care for infected patients while keeping aircrew and others safe from contamination.
The innovation spurred by the Ebola outbreak proved useful against the global health threat of COVID-19. Building on the technology of the TIS, Airmen developed the Negatively Pressurized Conex (NPC). While the TIS can transport four passengers at a time, the NPC can transport up to 28 infected people, making it a more efficient solution amid a fierce and unpredictable pandemic. It was developed in record time, evolving from a drawing on the back of a napkin to an operational container in 88 days.
"It took a team of teams to get NPC from a concept to operational in under 100 days."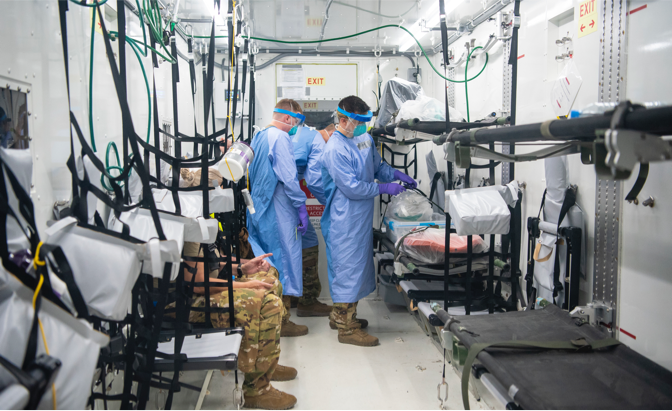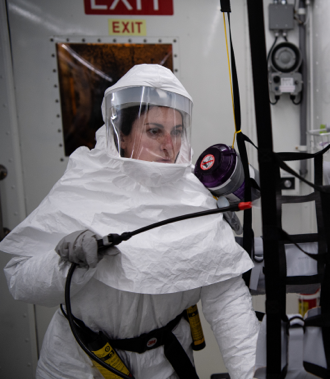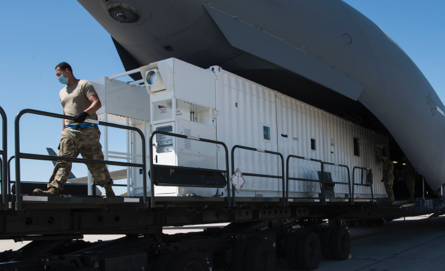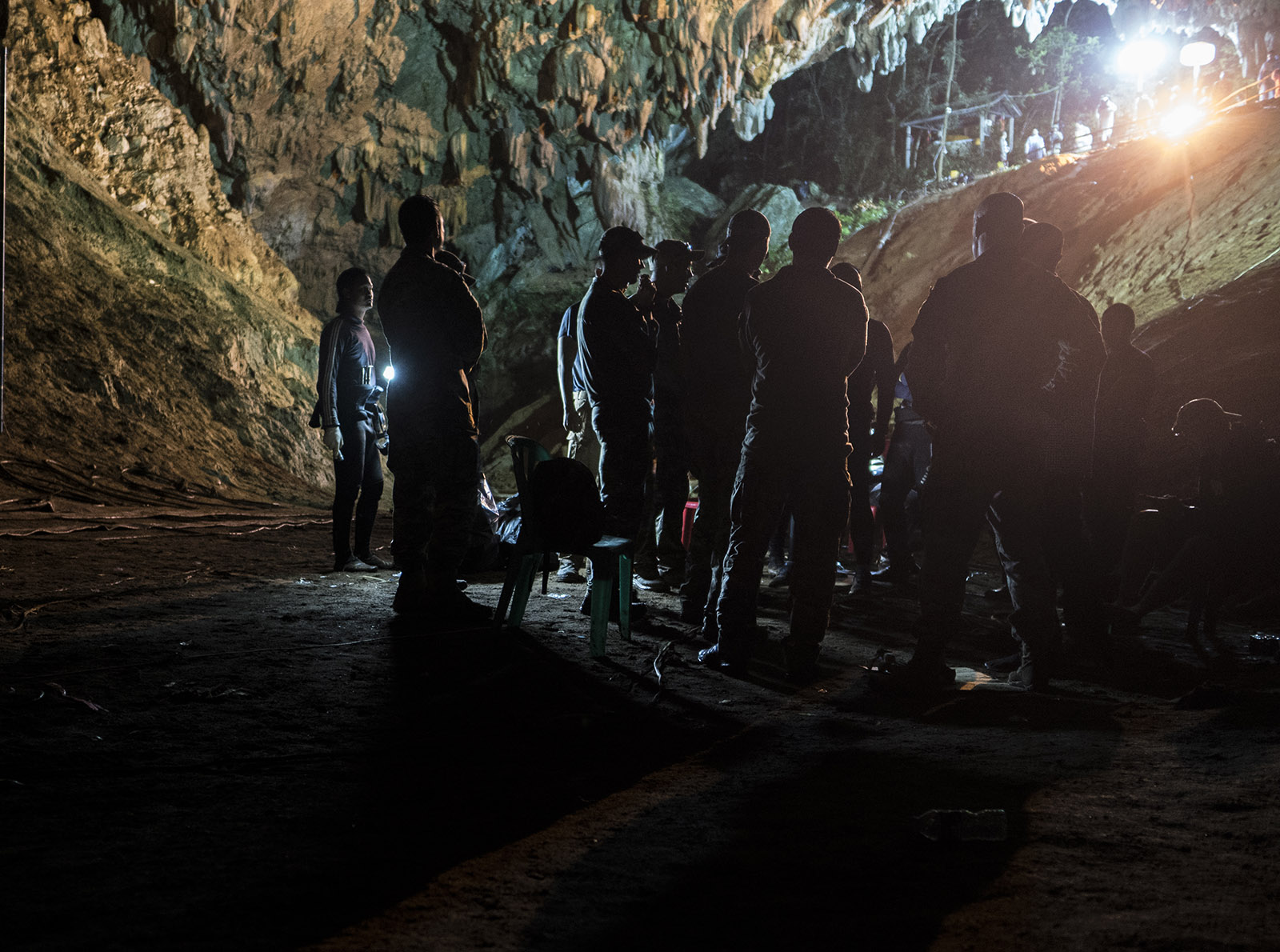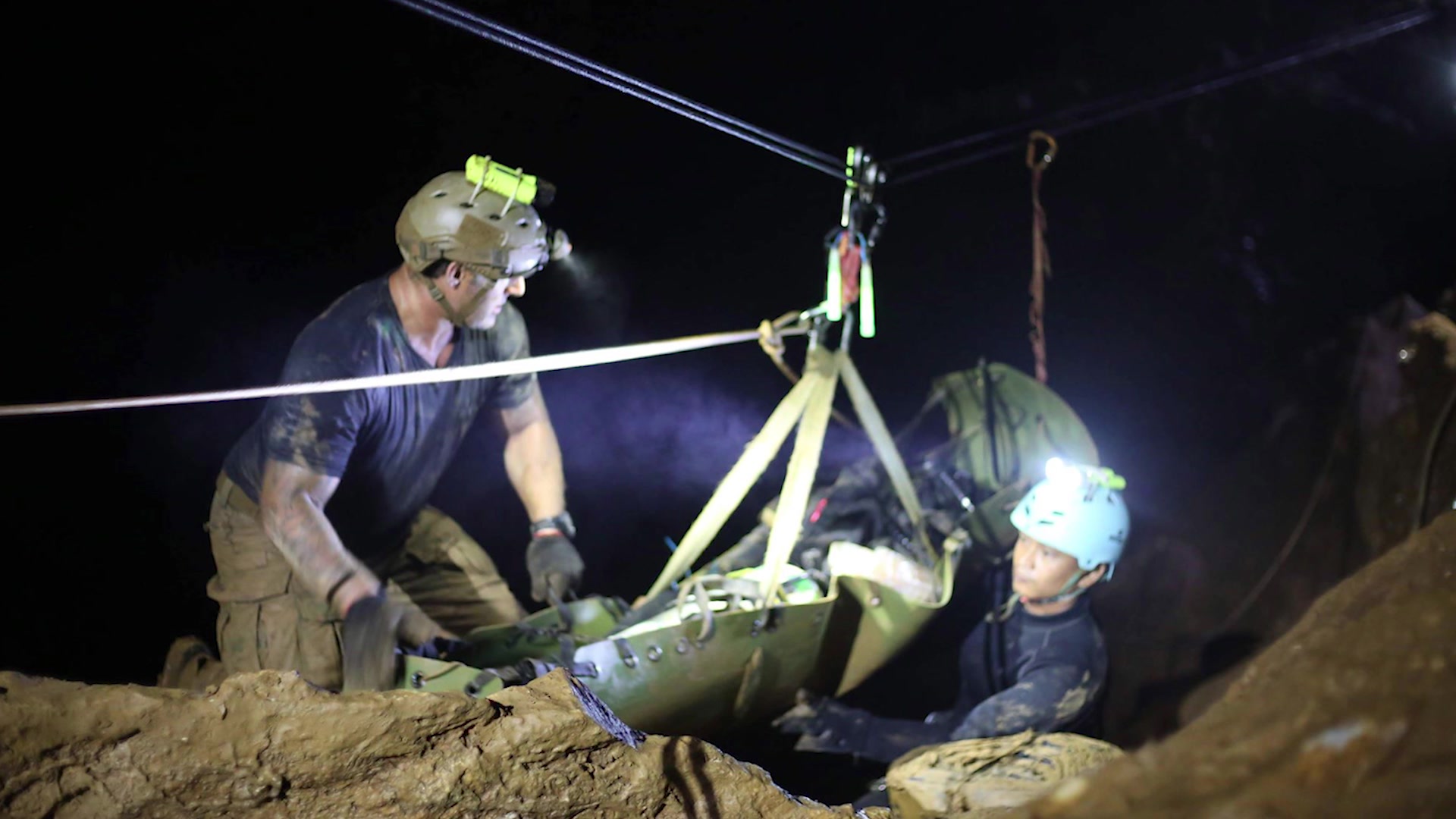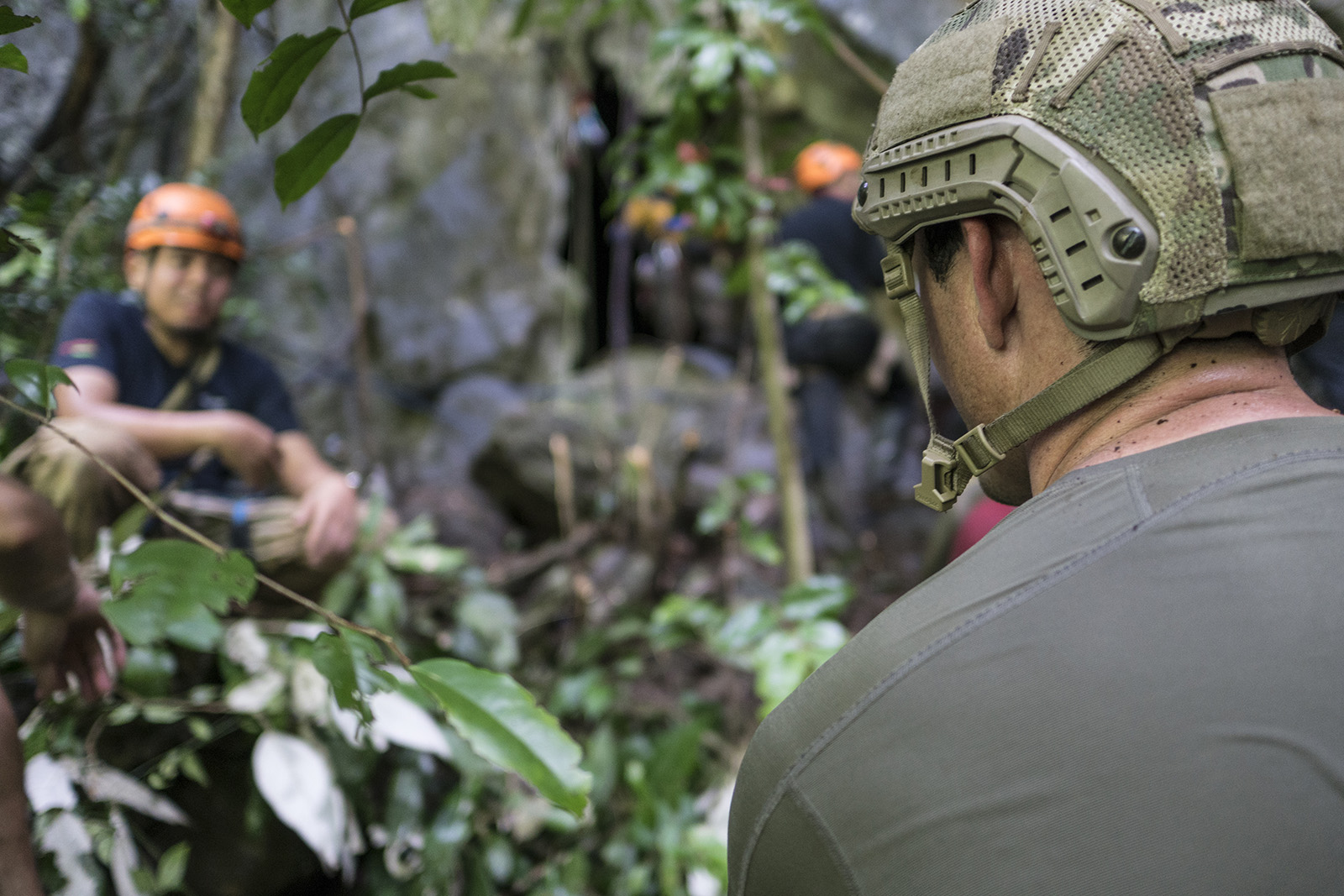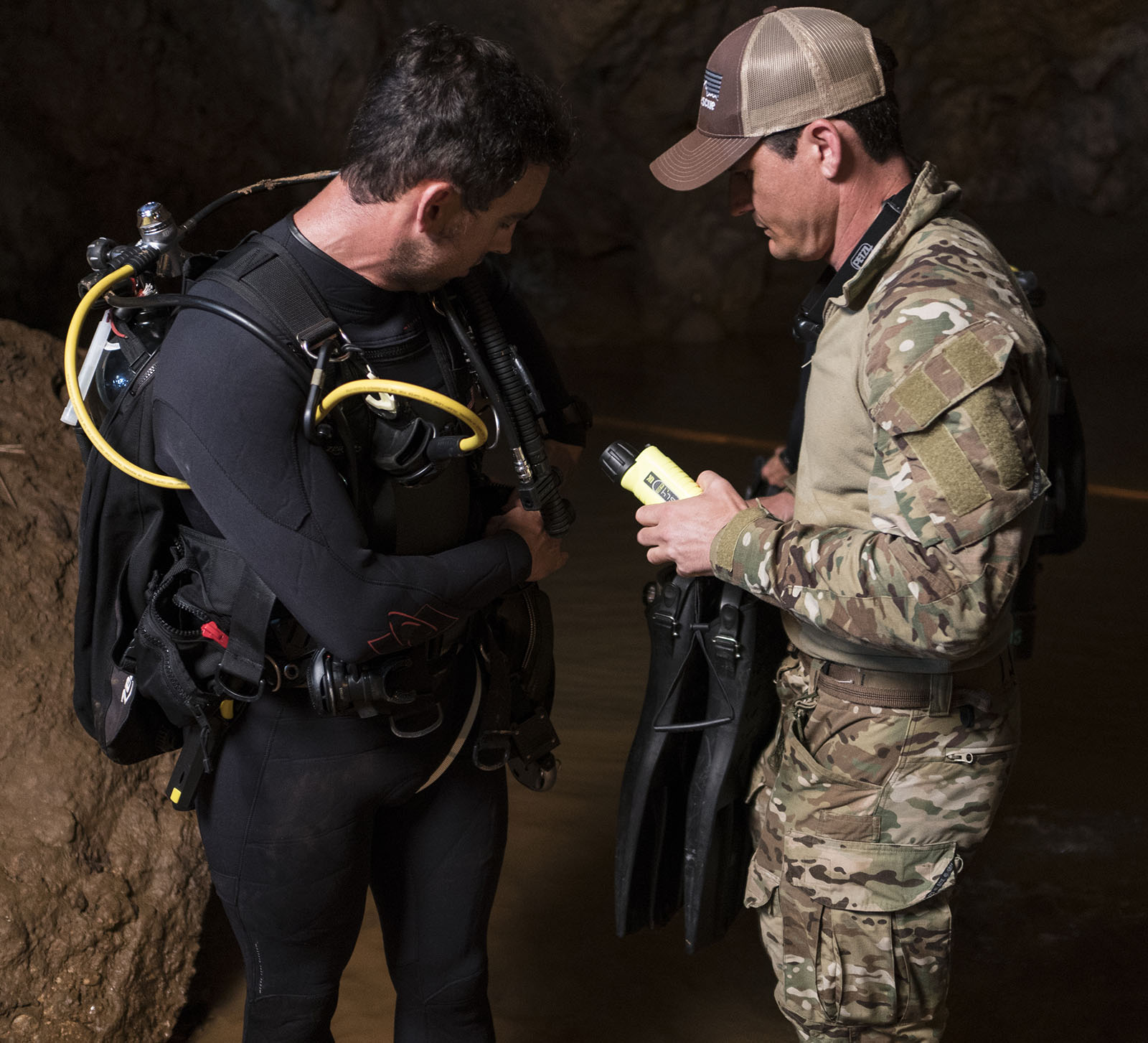 THAI CAVE RESCUE
THE TEAM THAT SAVED THE TEAM
After a Thai soccer team became trapped in an underwater cave, twol
Special Warfare Airmen joined a multinational team to help. Trained to perform rescues in extreme environments like jungles, mountains and underwater, these Airmen were equipped to provide expert aid. 
Together with Thai Navy SEALs, the Special Warfare Airmen mapped out the cave system and assembled a dive team to rescue the trapped players using a rope system and oxygen tanks. Thanks to the teamwork and ingenuity of the rescue team, the entire soccer team and coach made it out safely.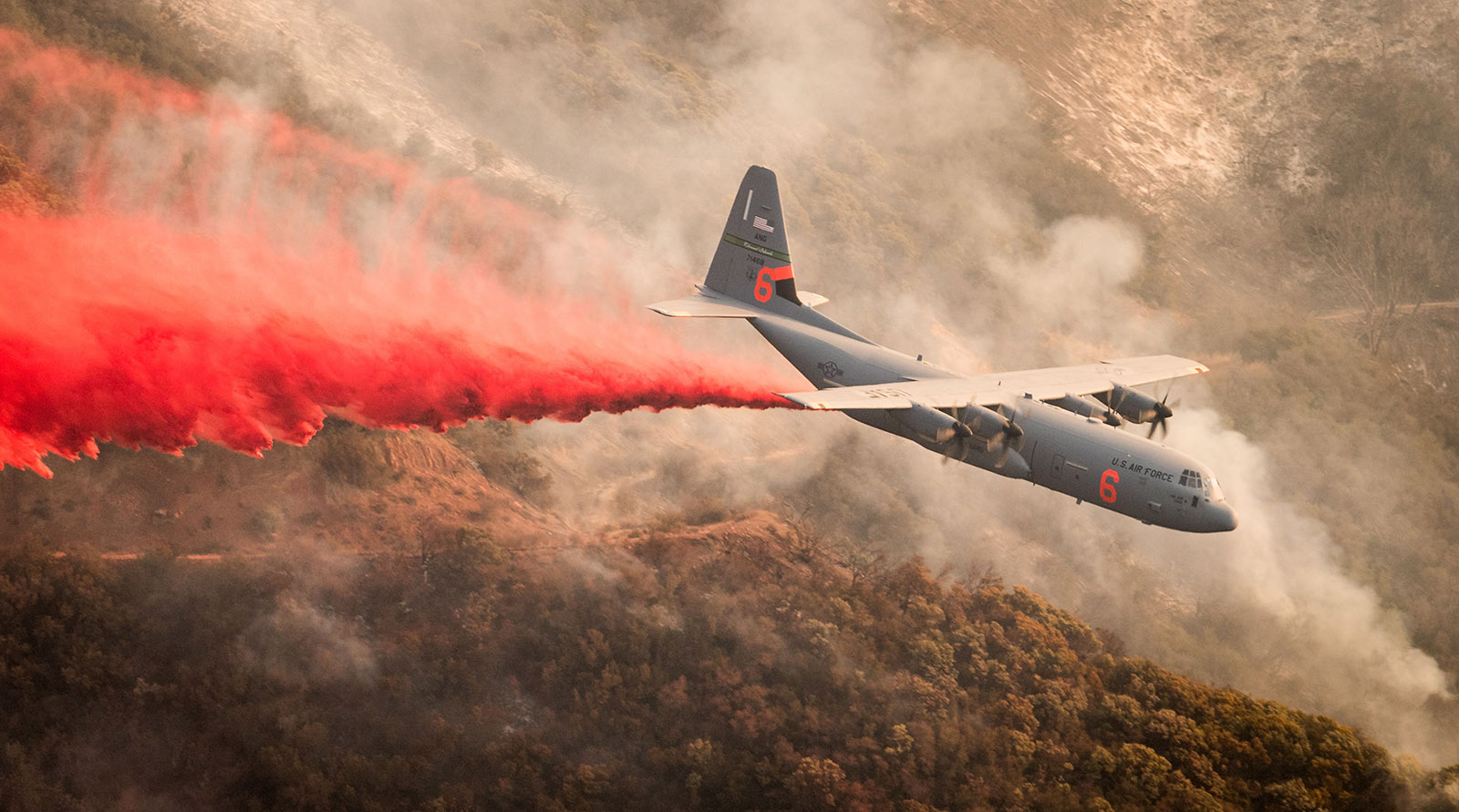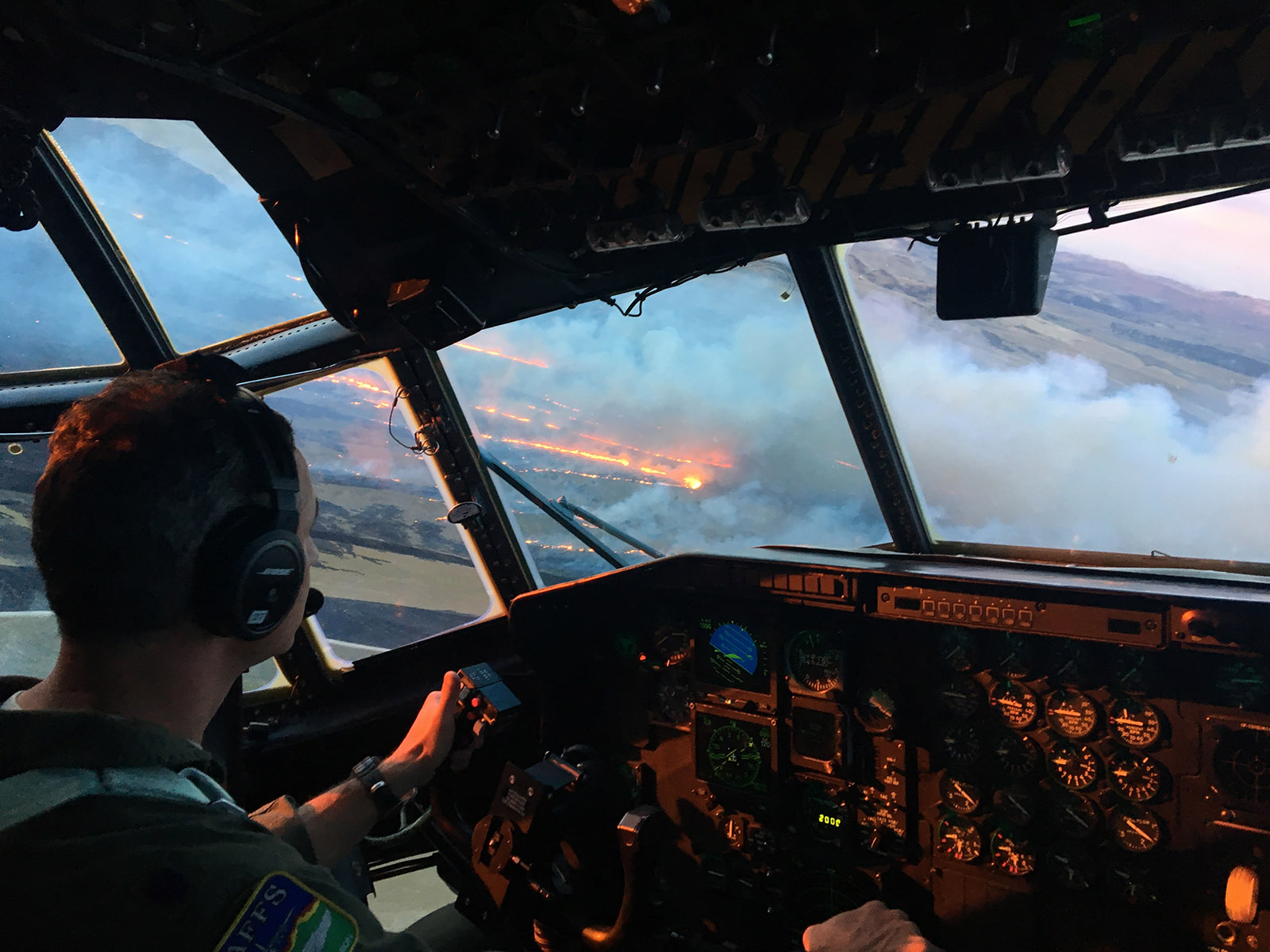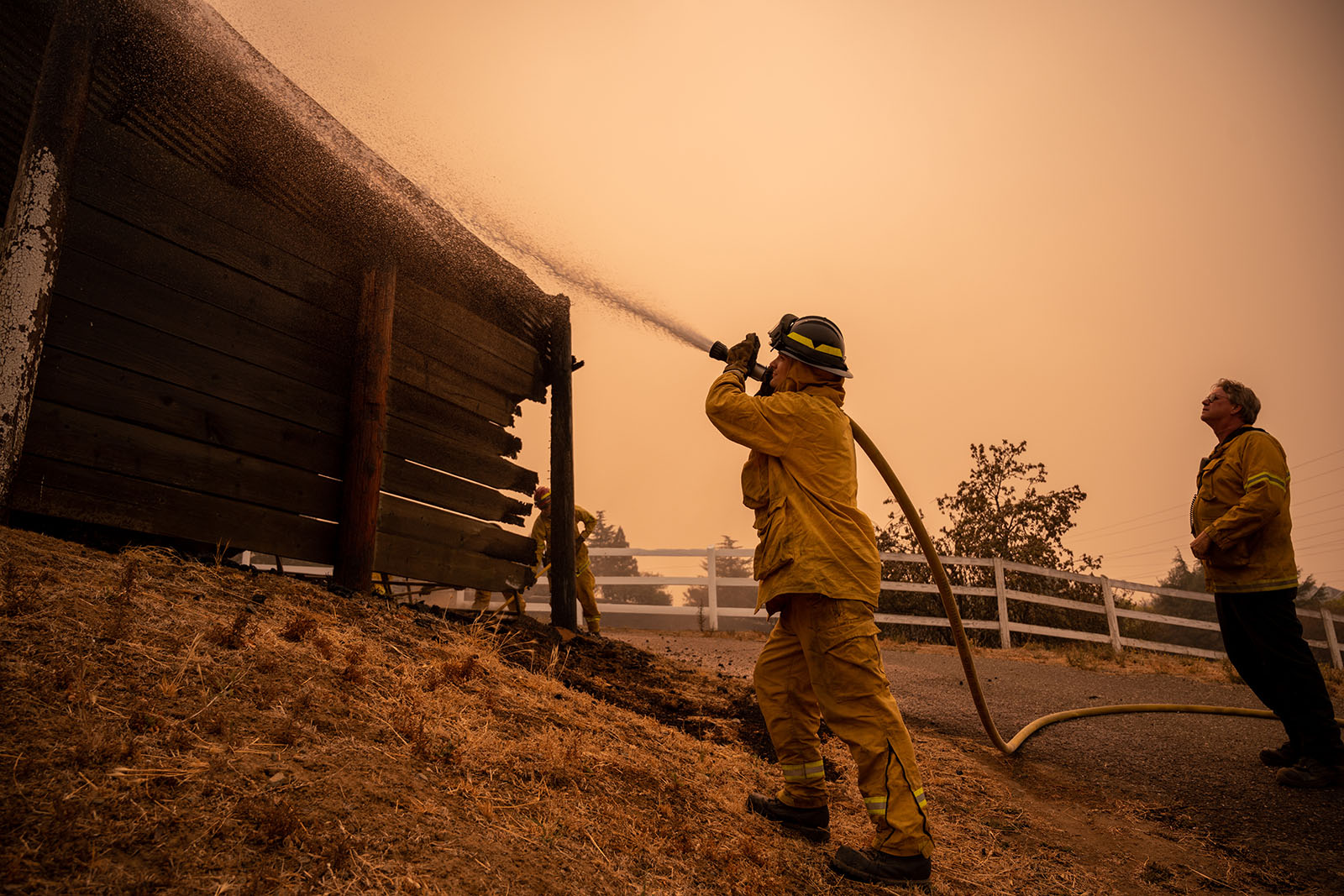 CALIFORNIA WILDFIRES
FLYING OVER FLAMES
When wildfires grow too fierce to be contained by local firefighters, the Air National Guard and Air Force Reserve units join the fight. With C-130s equipped with Modular Airborne Firefighting Systems (MAFFS), these crews can deliver 3,000 gallons of water or fire retardant in five seconds. And because their mission requires them to fly on the edge of fire and smoke with poor visibility, these pilots are some of the most experienced out there.
During just one summer month of California wildfires, crews flew a total of 156 missions, totaling over 194 hours of flight, and dropped 394,666 gallons of retardant.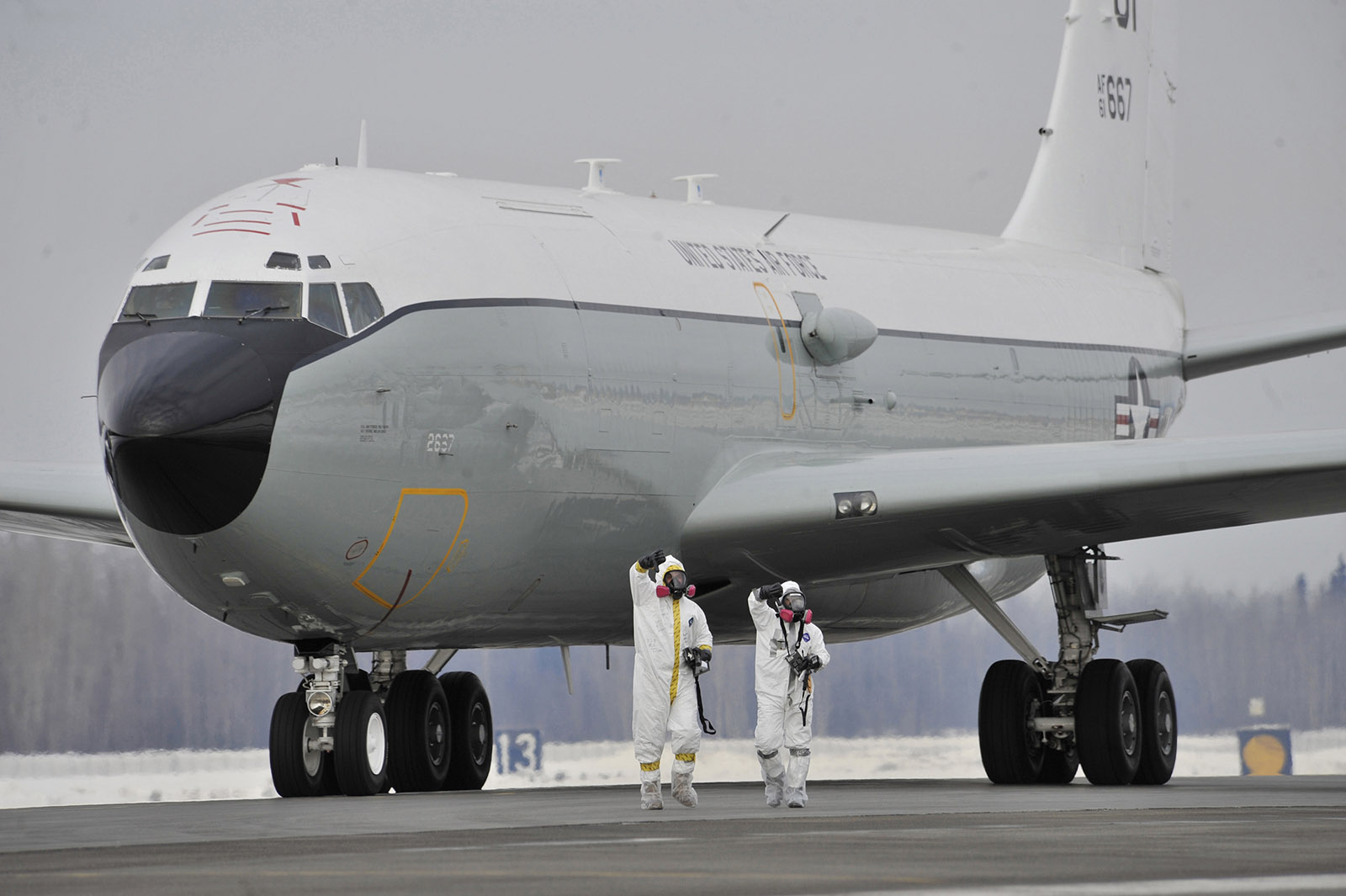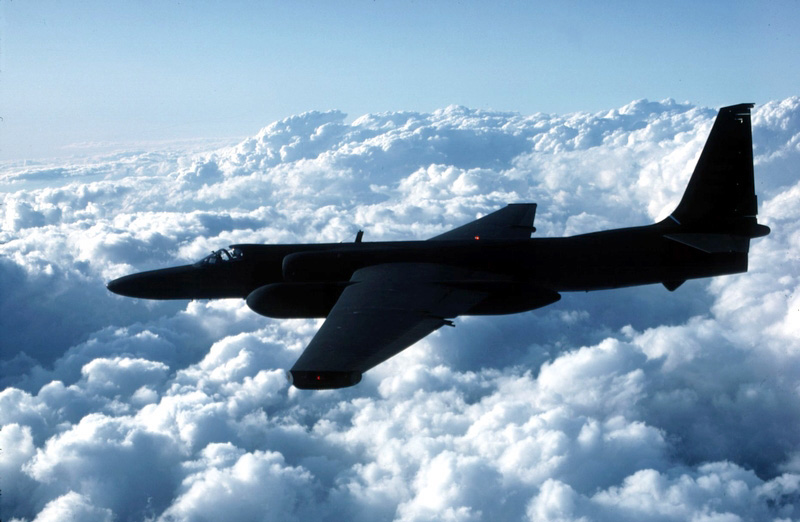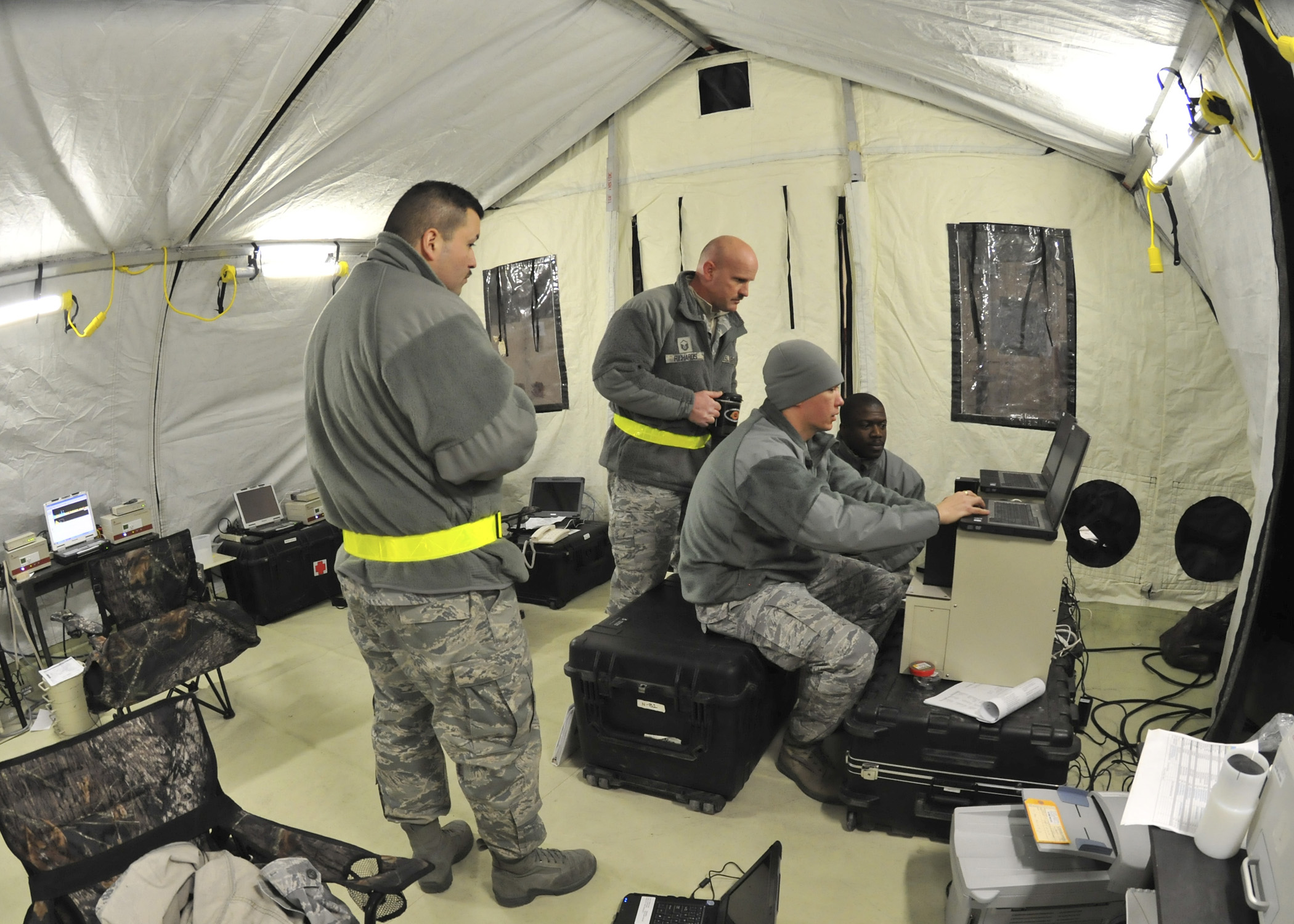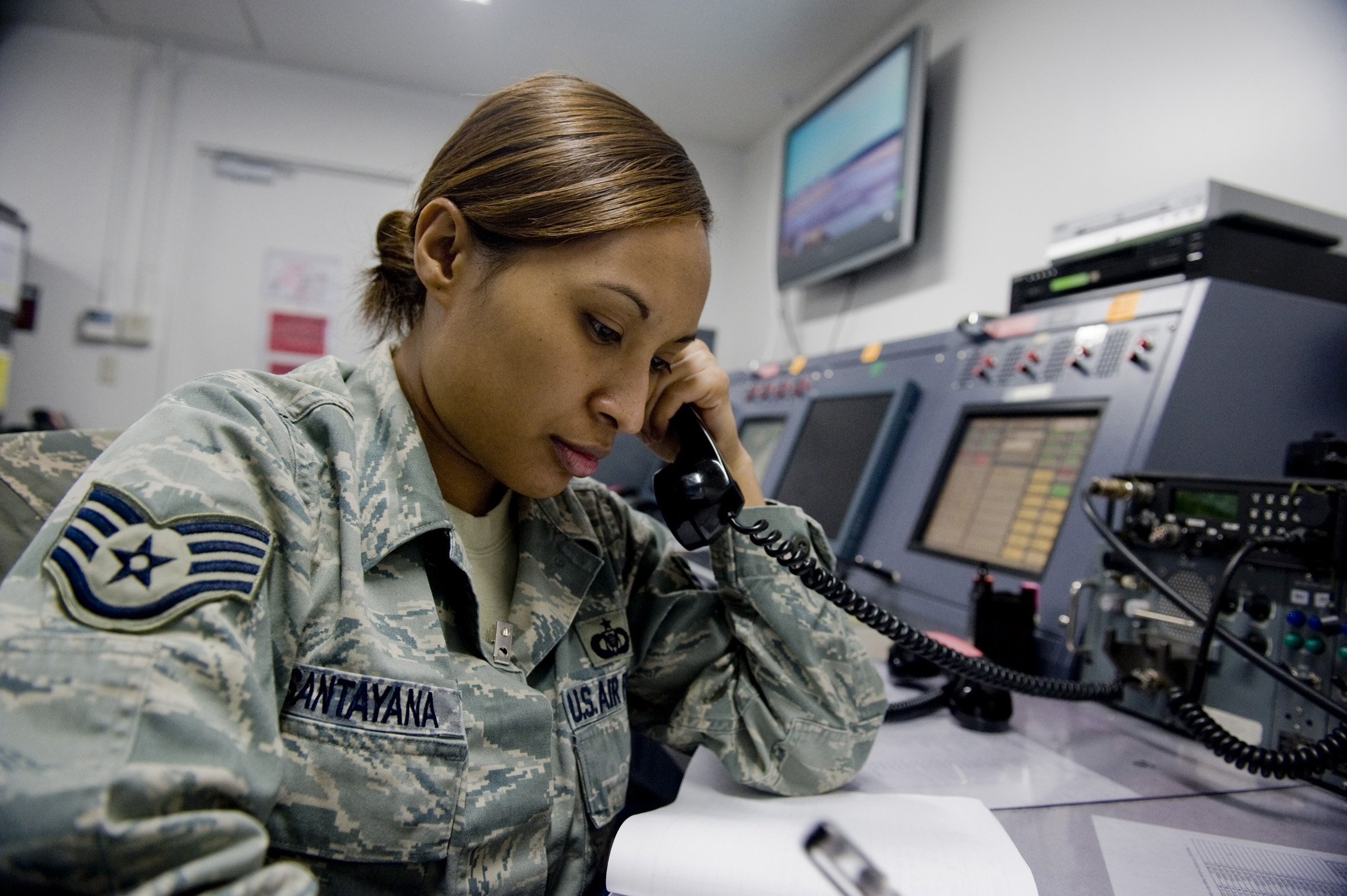 OPERATION TOMODACHI
NATURAL DISASTER TO NUCLEAR THREAT
After a magnitude 9.0 earthquake resulted in a tsunami that devastated Japan, the U.S. Air Force provided relief as part of Operation Tomodachi, which means "friend" in Japanese.
In addition to search-and-rescue efforts made by Special Warfare Airmen, the Air Force deployed a U-2 and RQ-4 Global Hawk to assess damage incurred by a nuclear plant. A 36-member Air Force Radiation Assessment Team (AFRAT) determined contamination levels and conducted radiation reconnaissance that included monitoring the health conditions of over 700 military personnel.
In the first two weeks of Operation Tomodachi, the USAF had flown 225 missions and transported 4.2 million pounds of cargo and approximately 2,800 people.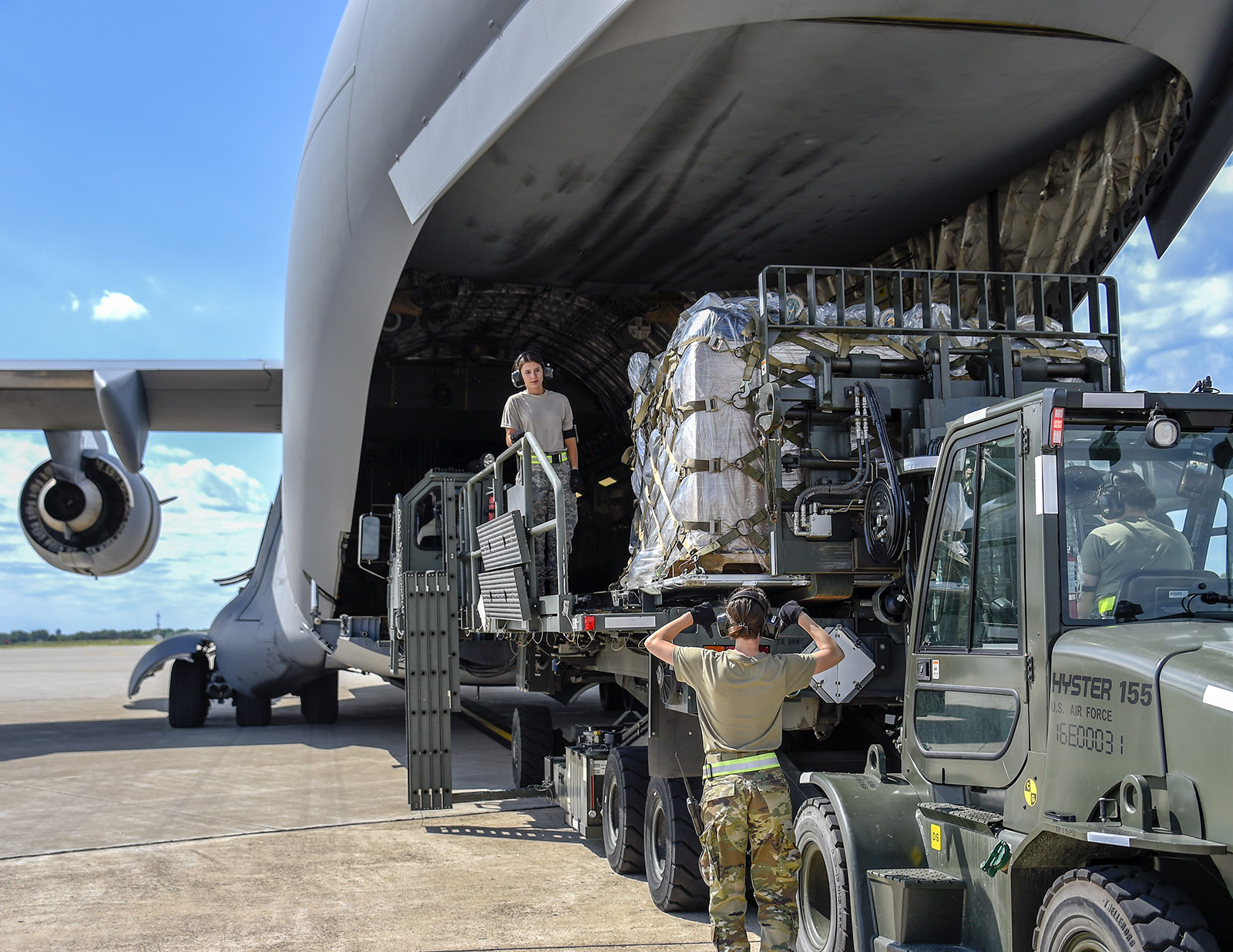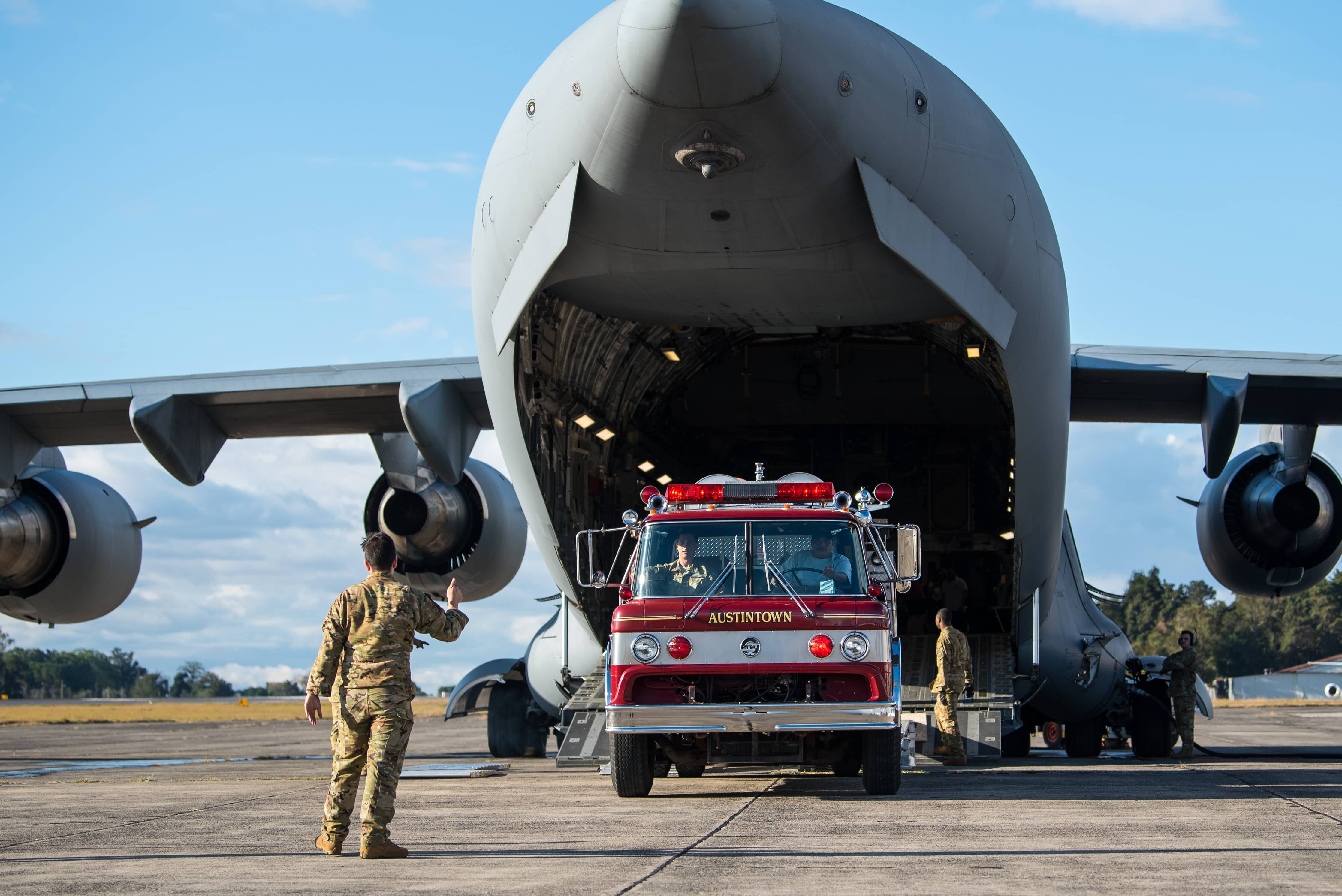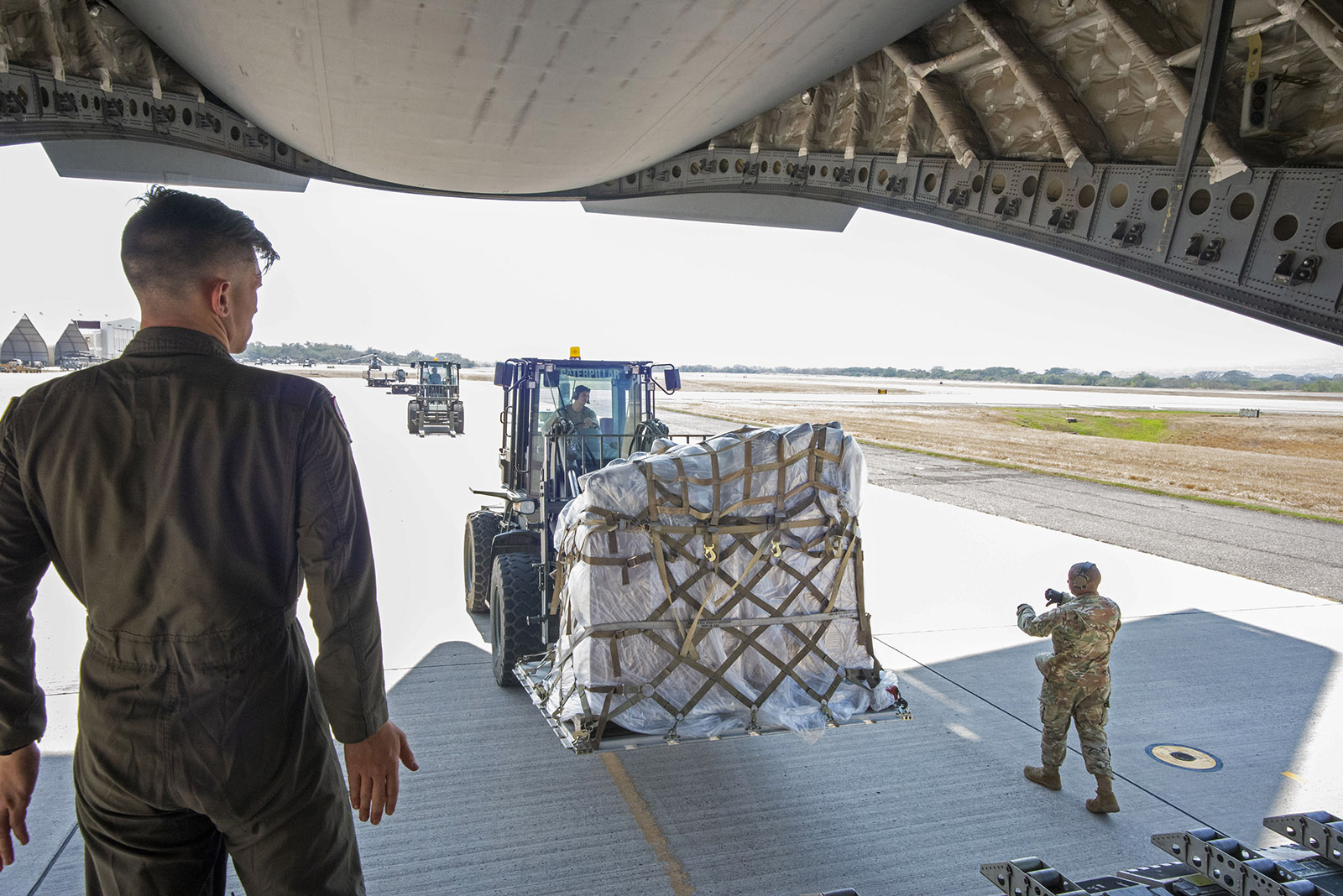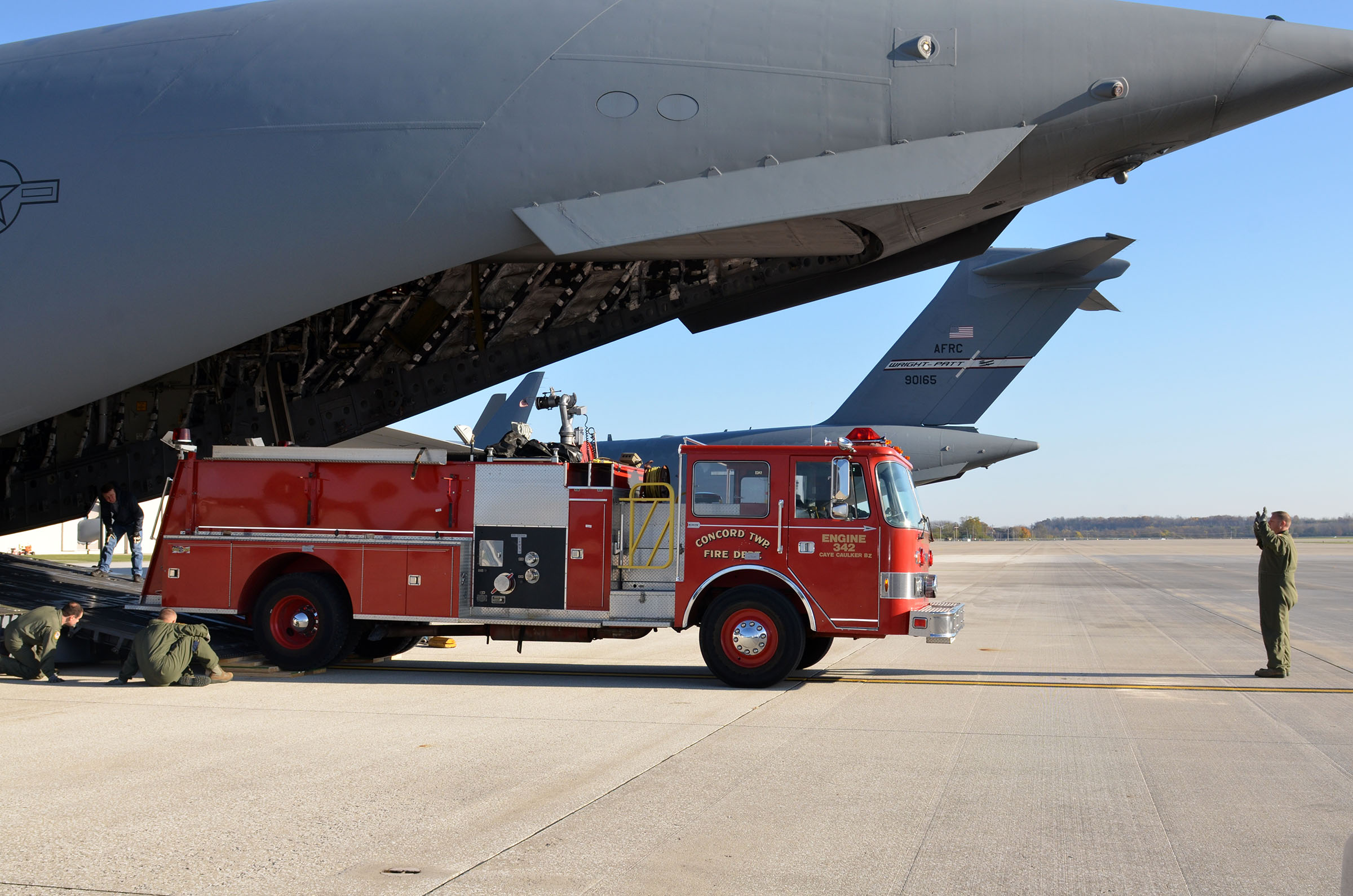 GOODWILL MISSION
DELIVERING CARGO TO THOSE IN NEED
Not all humanitarian missions concern crises and natural disasters. The Air Force regularly delivers medical supplies and food as part of the Denton Program, a Department of Defense program that delivers humanitarian supplies donated by U.S.-based Non-governmental Organizations (NGOs) to countries struggling with food insecurity, ongoing health needs and other difficulties. In addition to ensuring these supplies are delivered effectively and safely, this program also gives aircrews valuable training for future missions.
The large loading capacity of Air Force aircraft makes delivering cargo of all sizes possible. As part of a mission to Honduras, aircrews delivered over 11,000 pounds of mobility healthcare supplies, including wheelchairs and walkers. In another mission to Guatemala, Airmen delivered even larger cargo: a fire truck and an ambulance.
"This is the most rewarding part of our jobs…to have the opportunity like this where we get to help out those who need it." —SSgt J.R. King, 21st Airlift Squadron Loadmaster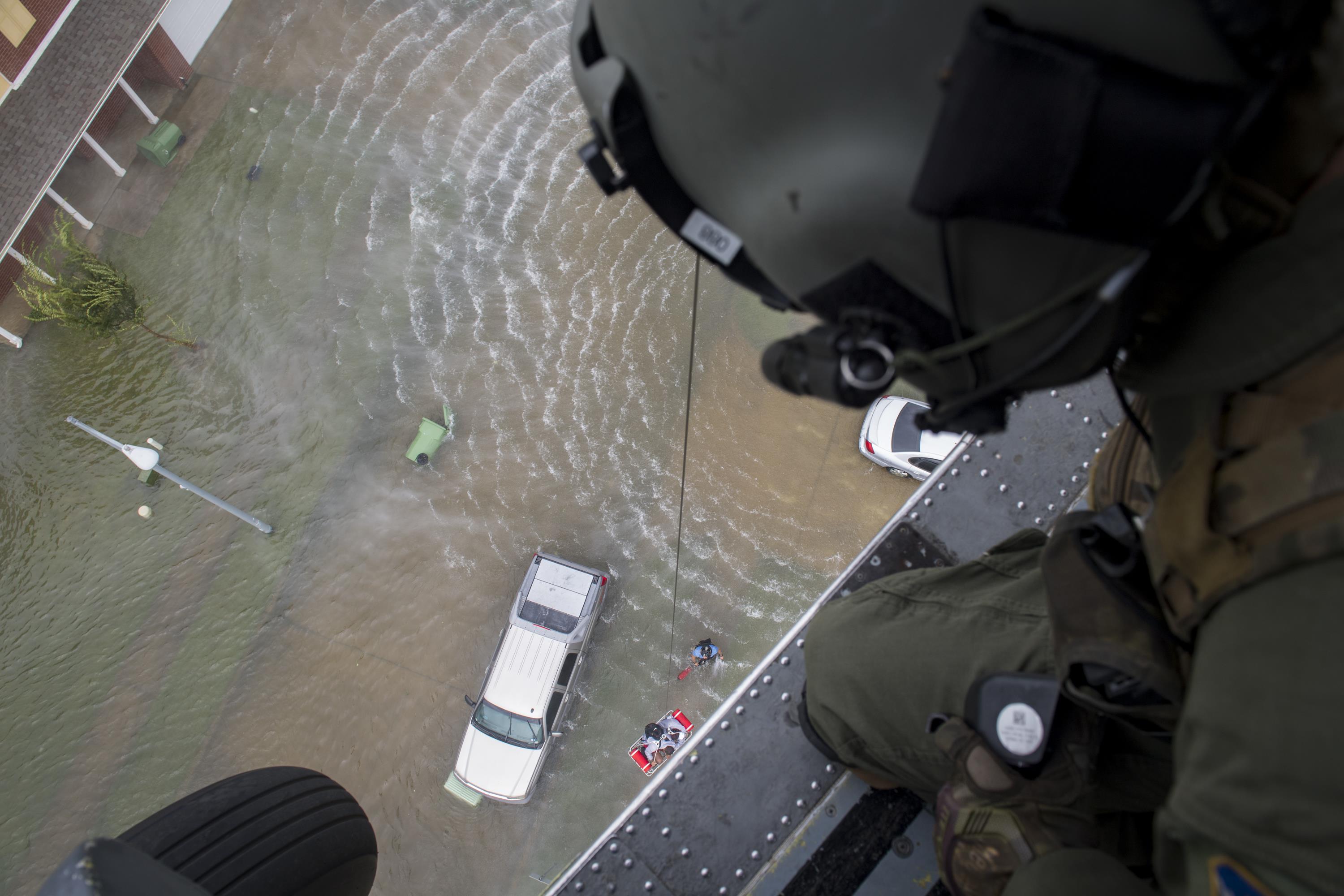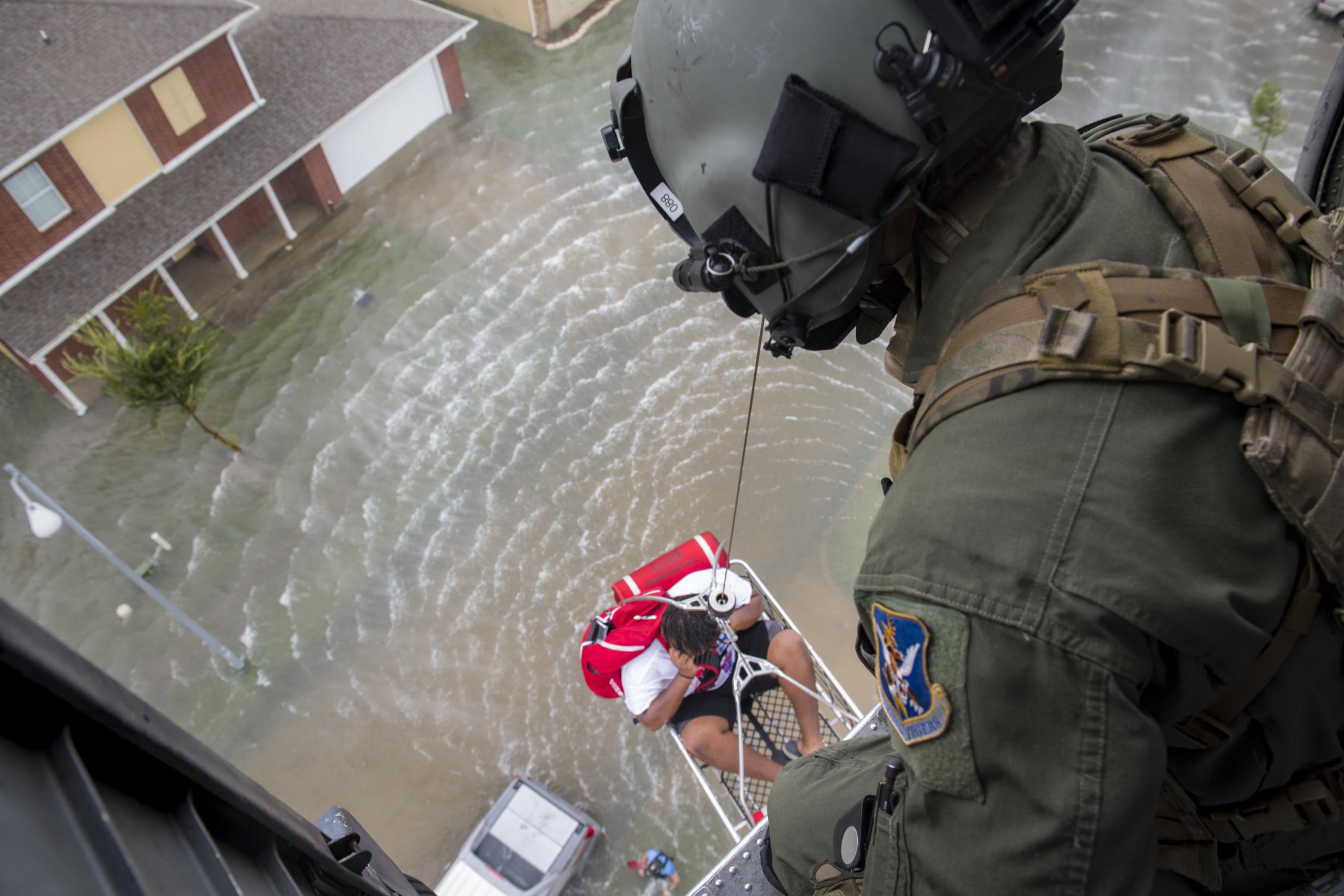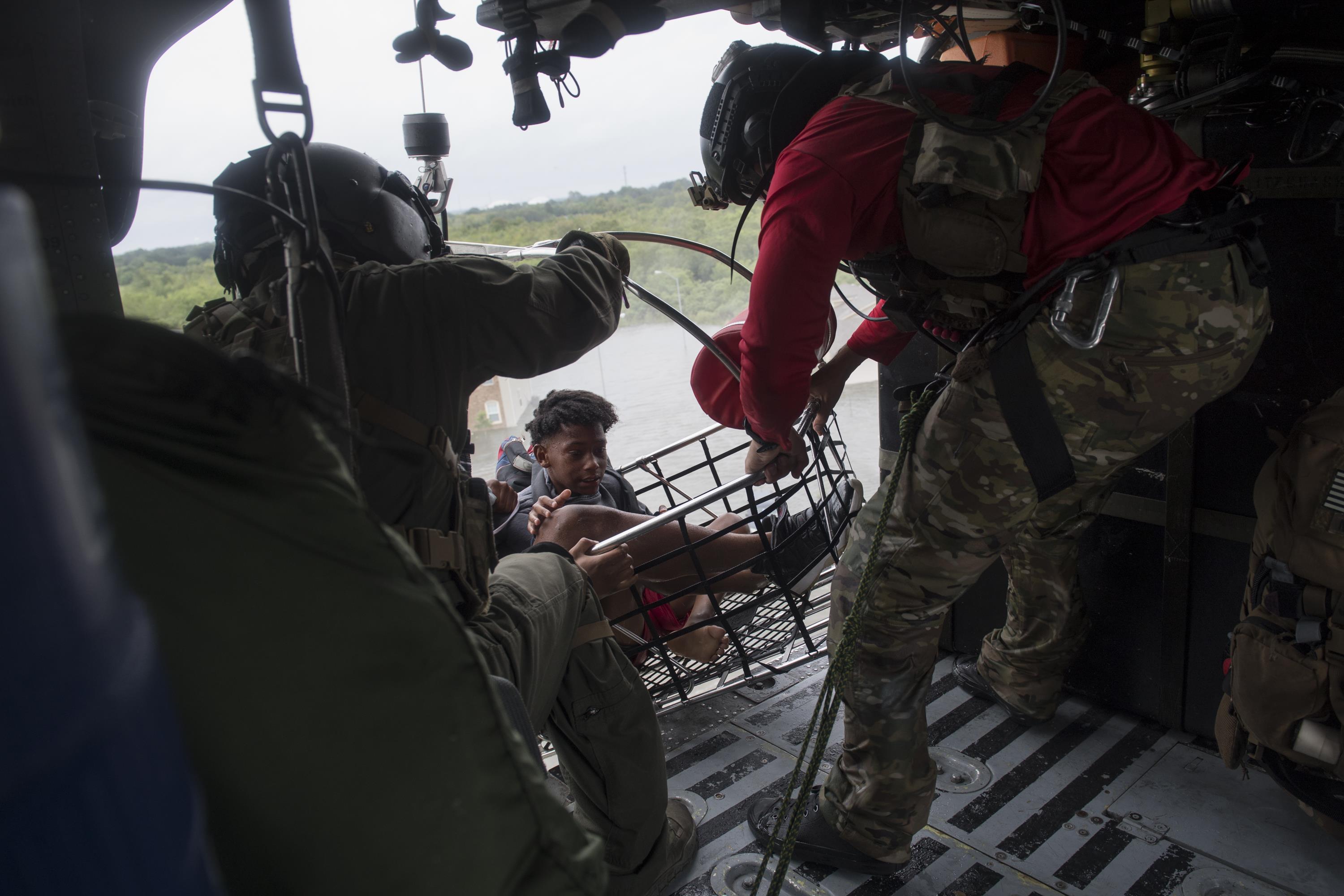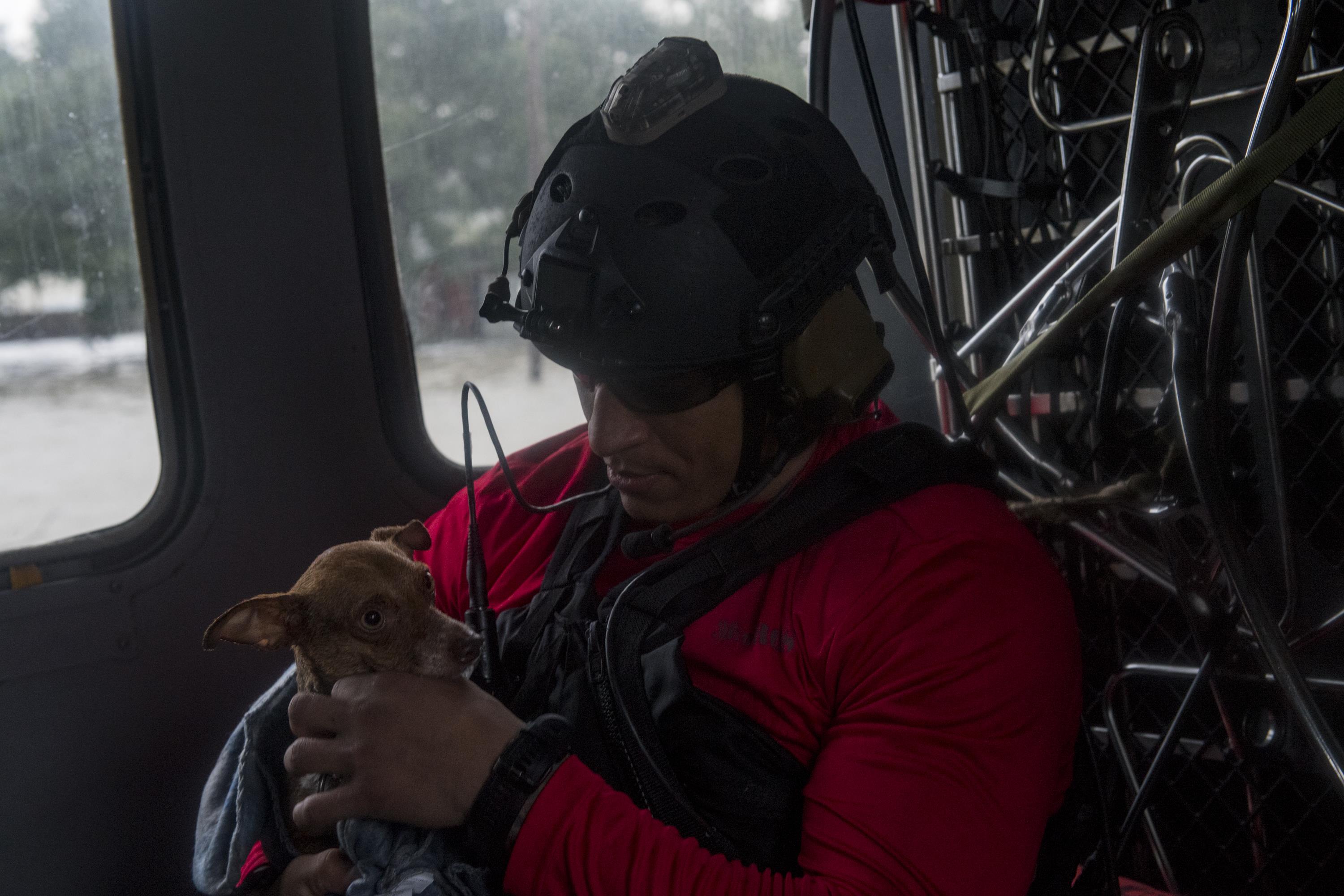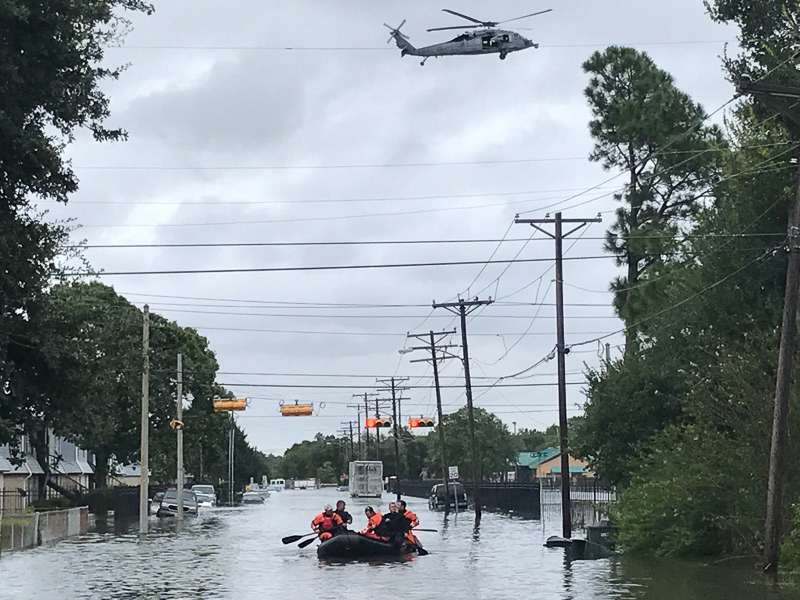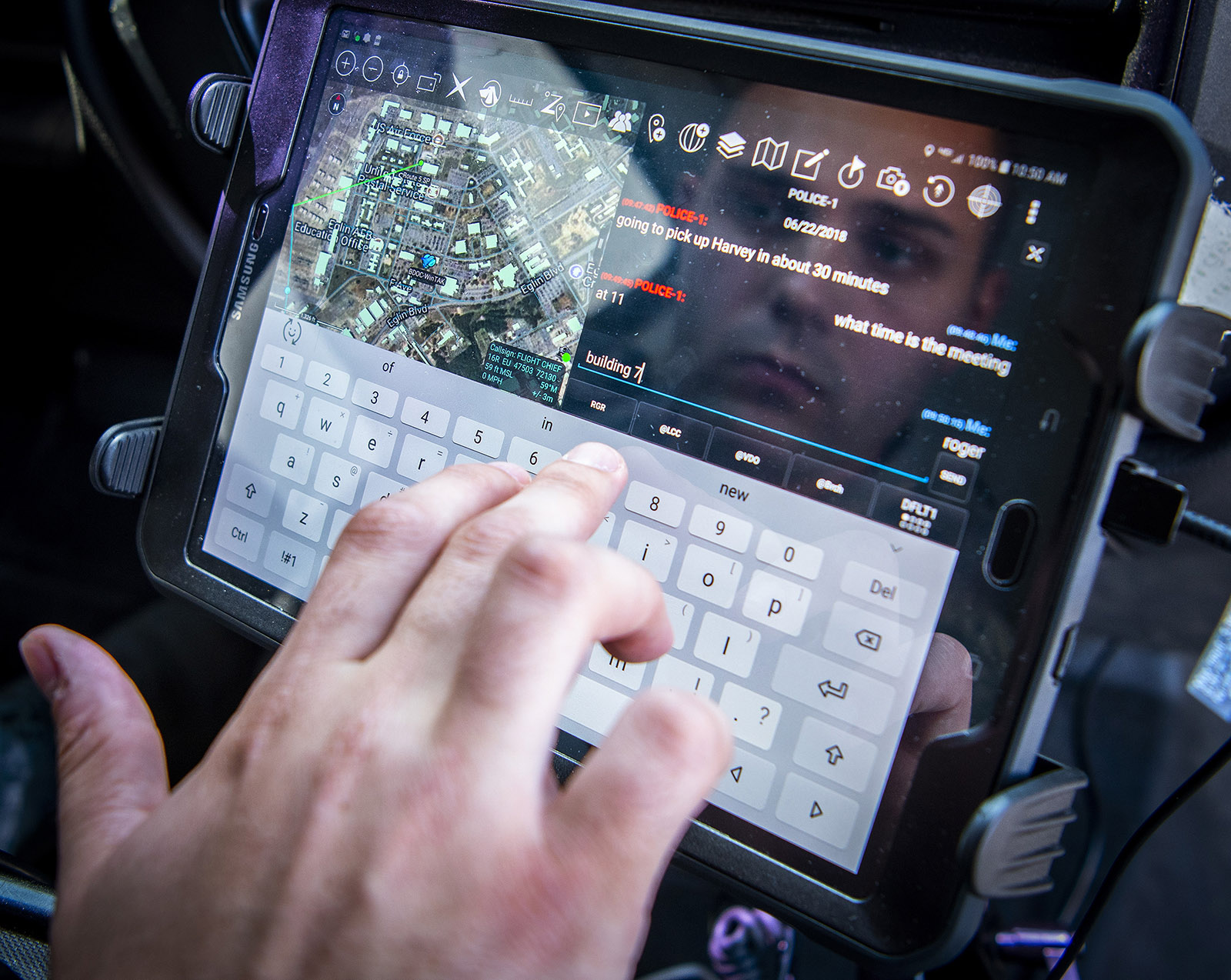 HURRICANE HARVEY
OPTIMIZING RESCUE WITH INTELLIGENCE
To optimize their search-and-rescue efforts, Special Warfare Airmen used the Android Tactical Assault Kit system, or ATAK. Together with intelligence analysts, these Airmen adapted the technology—which is normally used to track forces during missions—to screen smartphone communication and determine the location of people in distress and in need of life-saving assistance.
The intelligence team also utilized live traffic cameras and monitored the Texas Department of Travel website for flooded and damaged roads to provide Special Warfare Airmen with the best transportation routes.

 "Since we're such a small team with a specialized skill set, we find the people who are most in need and look for people who need specialized rescue." —TSgt Brian Davis, 123rd STS Intelligence Analyst

"It's like the Nile formed in neighborhoods throughout the Houston area; we're talking four to six feet of standing water stranding people who can't swim, families with children and drivers who are unaware of the depth of water on the roads," —Maj Aaron Zamora, 123rd STS Director of Operations.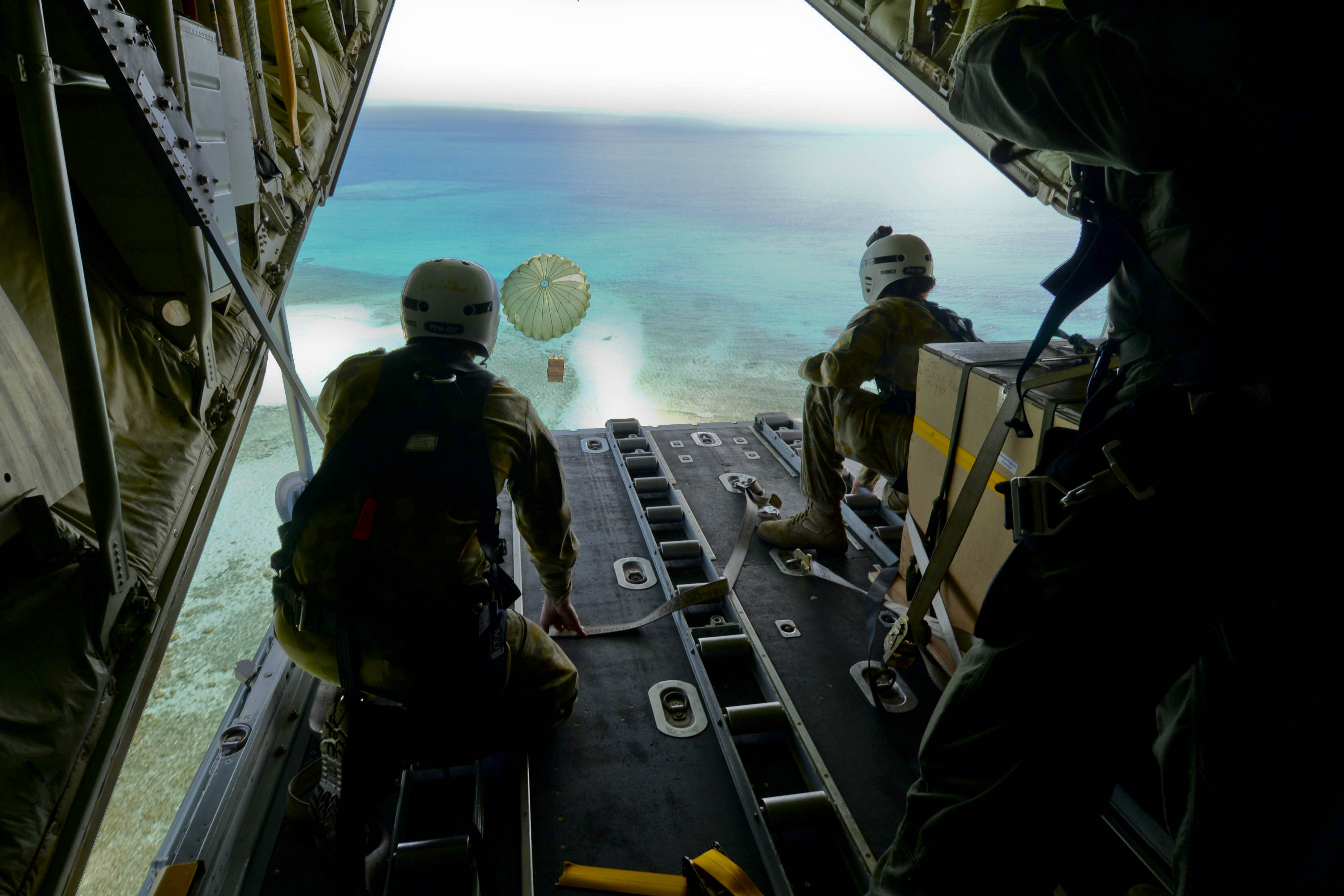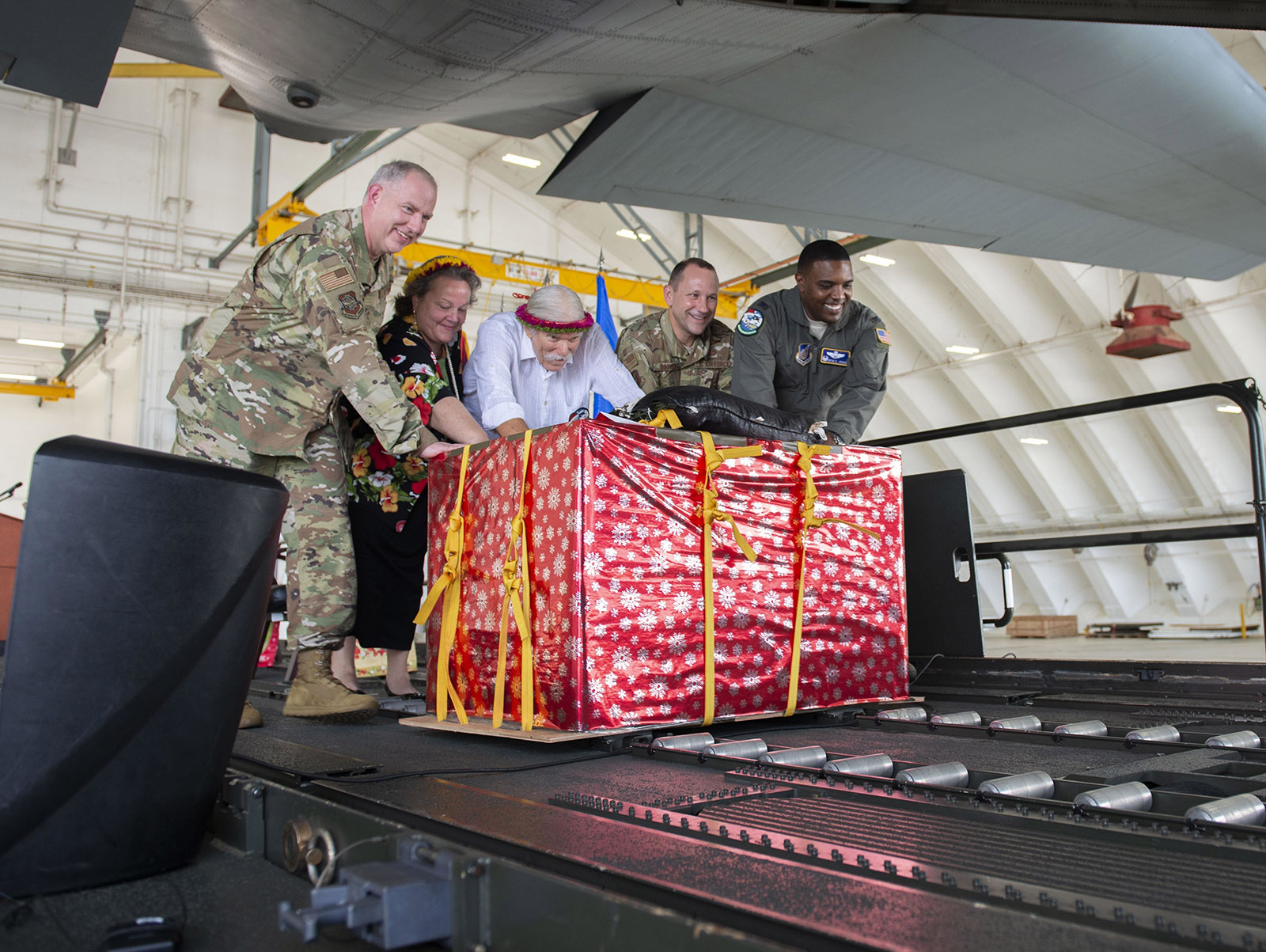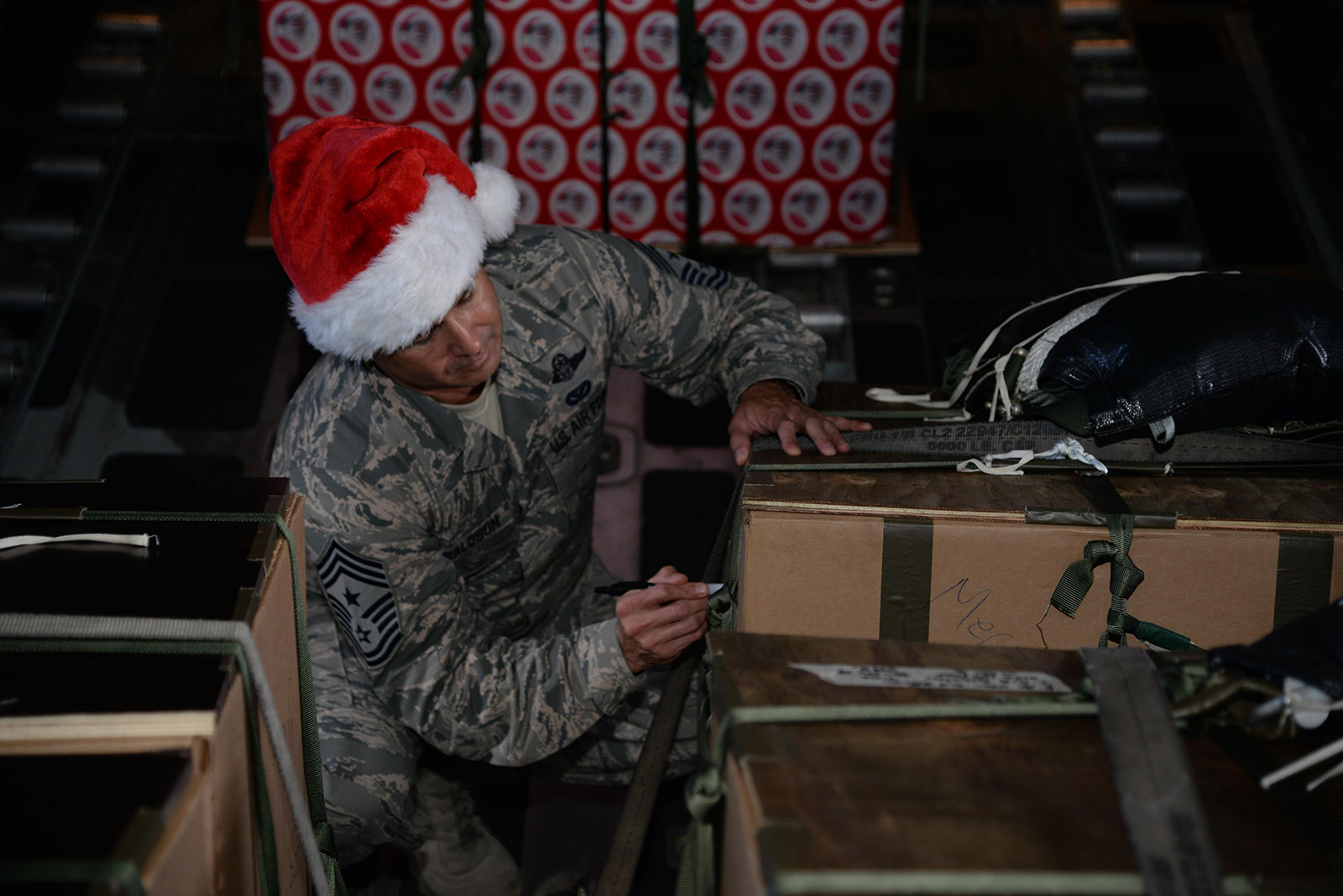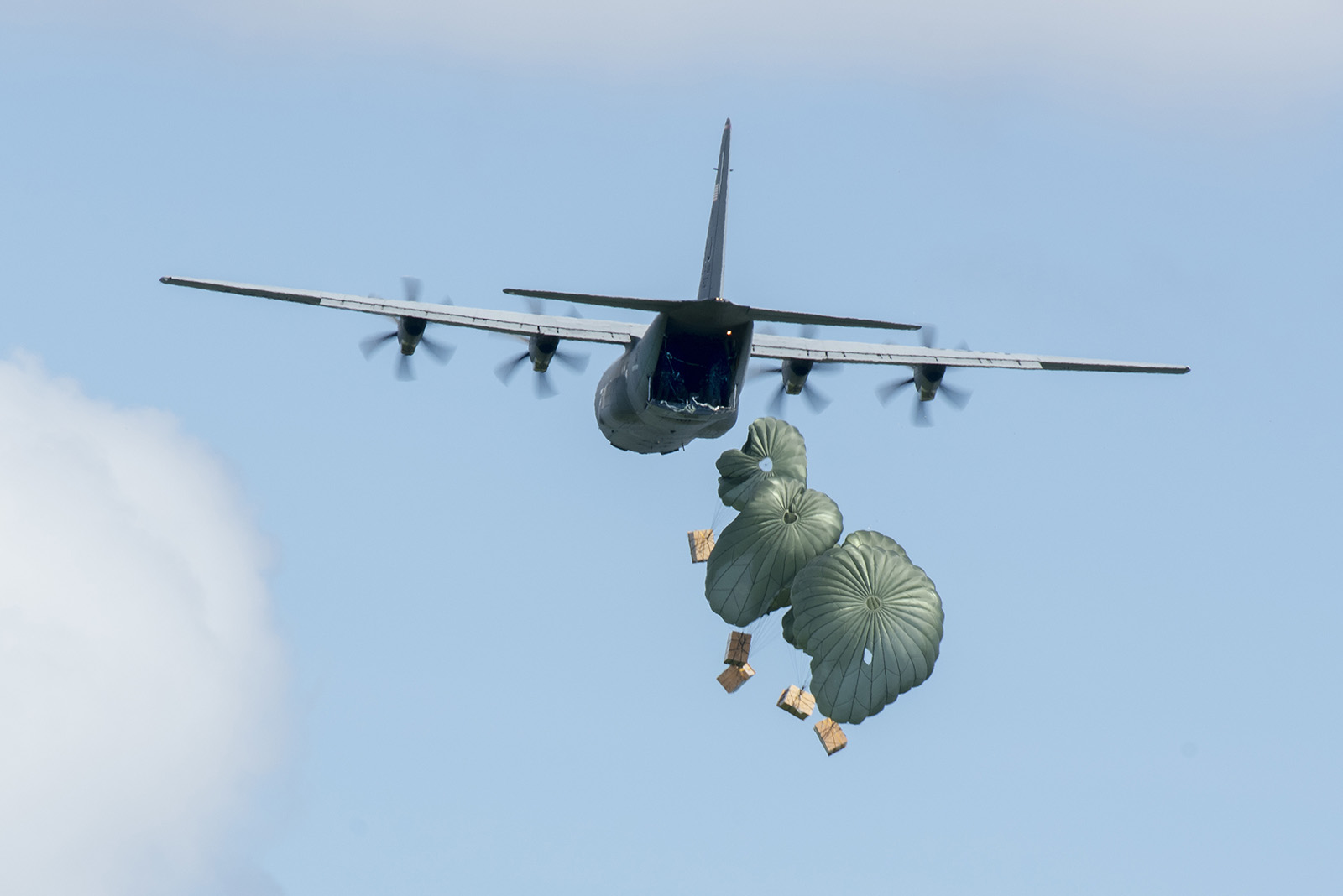 DELIVERING CARGO TO THOSE IN NEED
OPERATION CHRISTMAS DROP
Every year during Christmas, C-130 crews stationed in Guam and Japan deliver medical supplies, food, clothing and toys to 55 Micronesian islands. A tradition started over 69 years ago, Operation Christmas Drop is the world's longest-running airdrop training mission.
In addition to providing critical supplies, this mission has created strong bonds across wildly different cultures. Each year, communities spanning 1.8 million nautical miles across the Pacific come together to receive and distribute the supplies.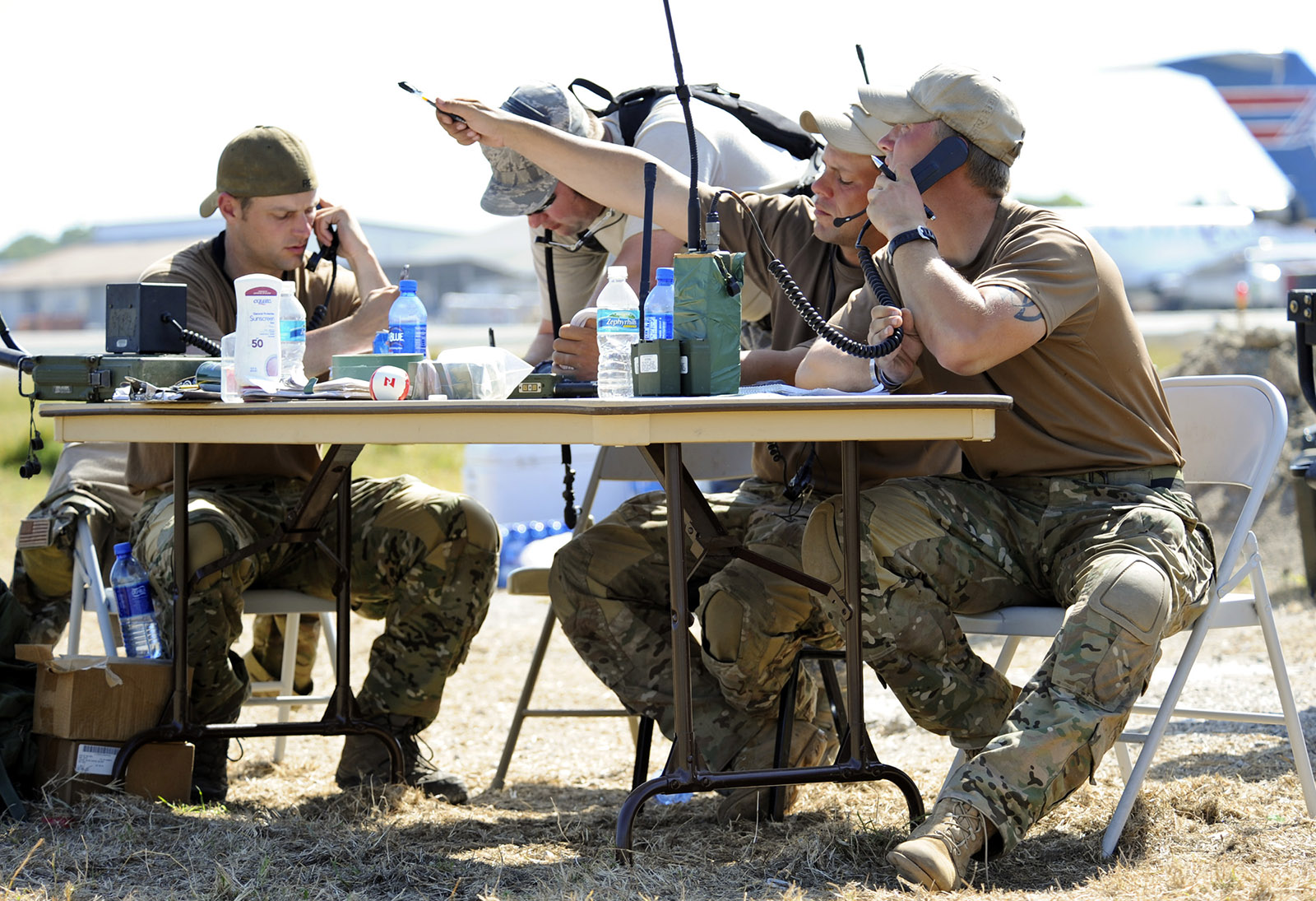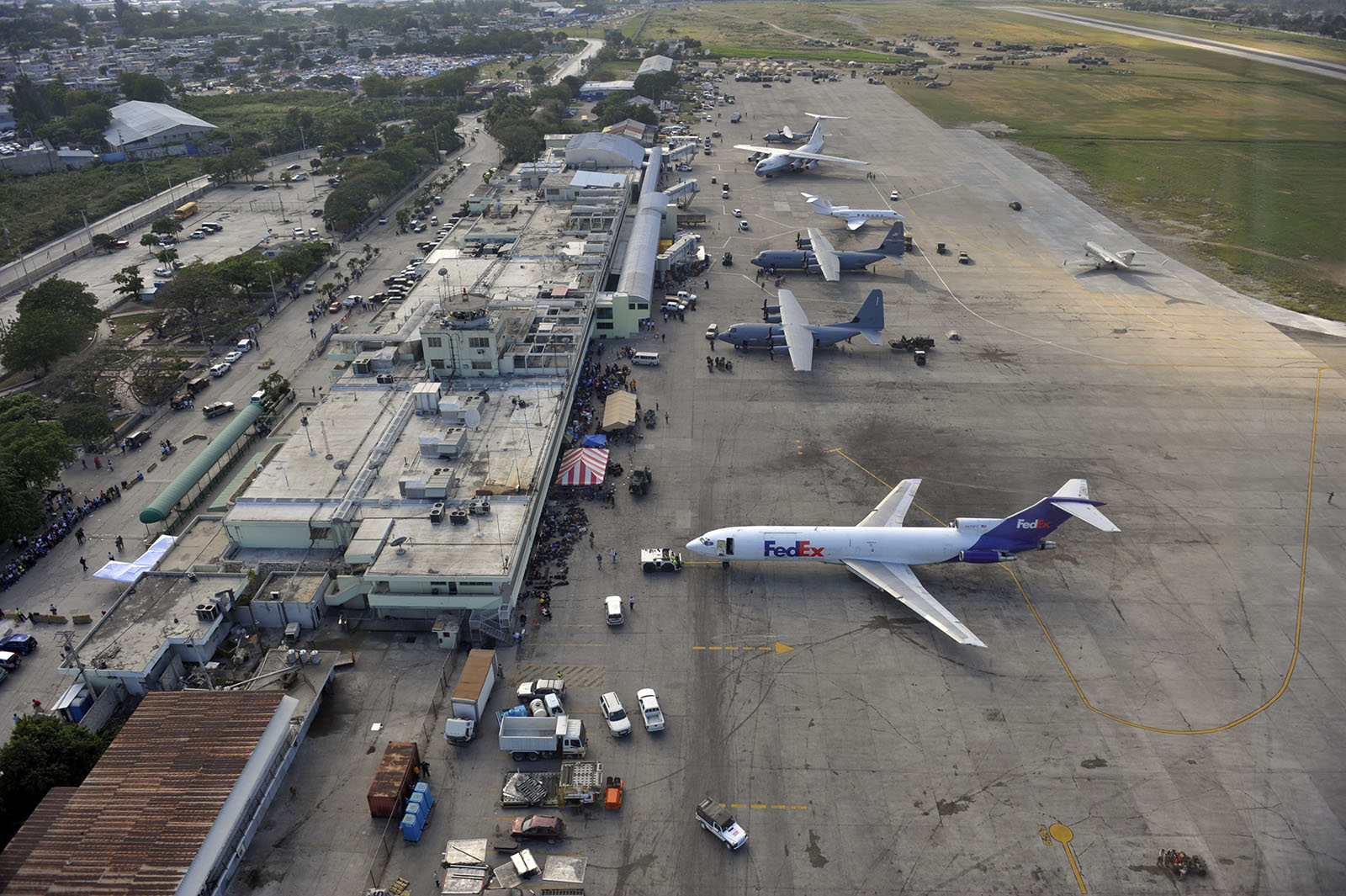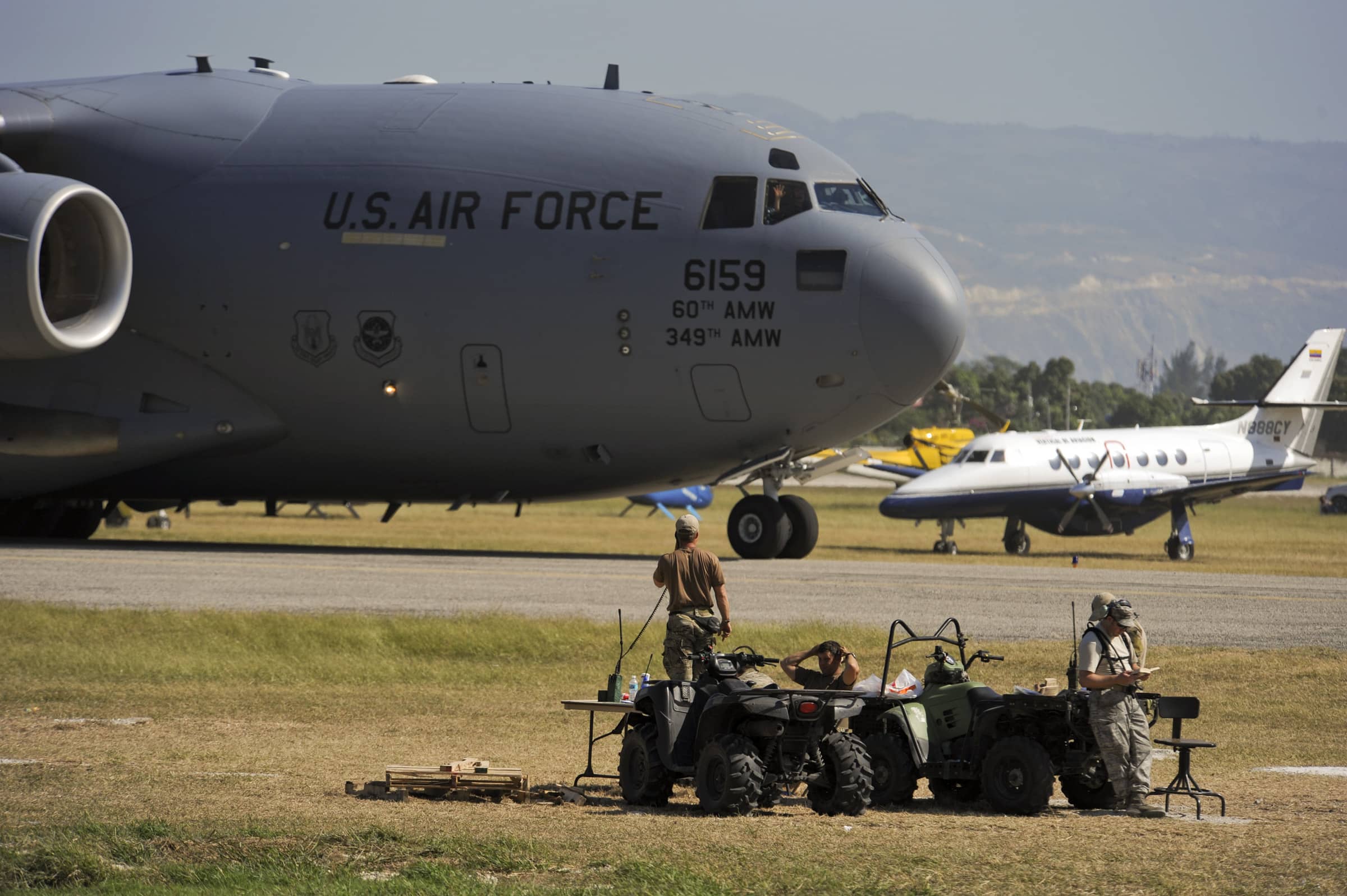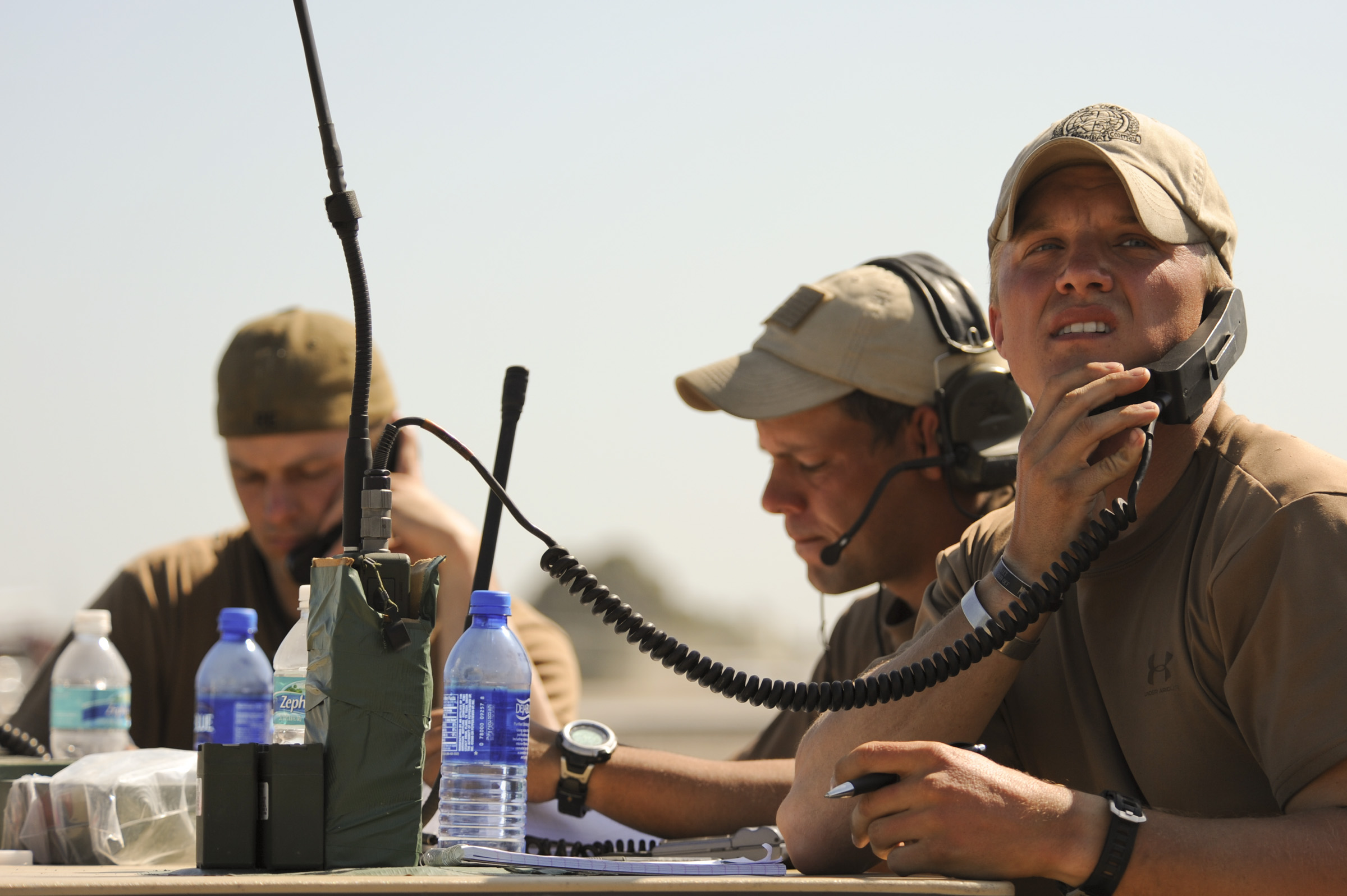 HAITI EARTHQUAKE
TAKING AIR TRAFFIC CONTROL
Combat Controllers are trained to set up airfield operations in remote and often hostile environments. When a magnitude 7.0 earthquake devastated Haiti, Special Warfare Airmen successfully set up an airport using only a card table and radios. Within 20 minutes, they began directing aircraft so humanitarian needs could be met.
These Airmen communicated with pilots from multiple humanitarian organizations and countries and coordinated with unfamiliar aircraft to successfully land 150 flights a day.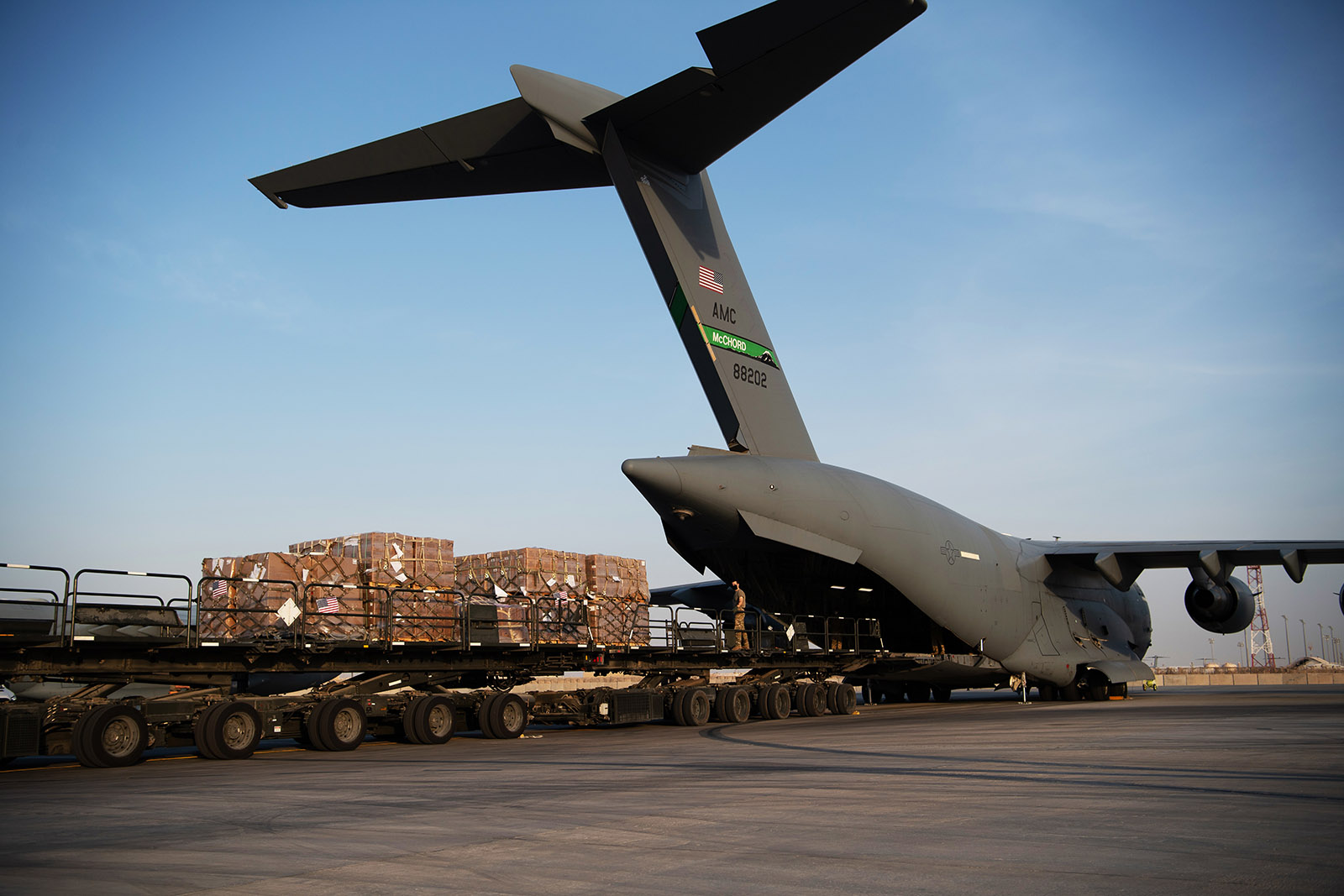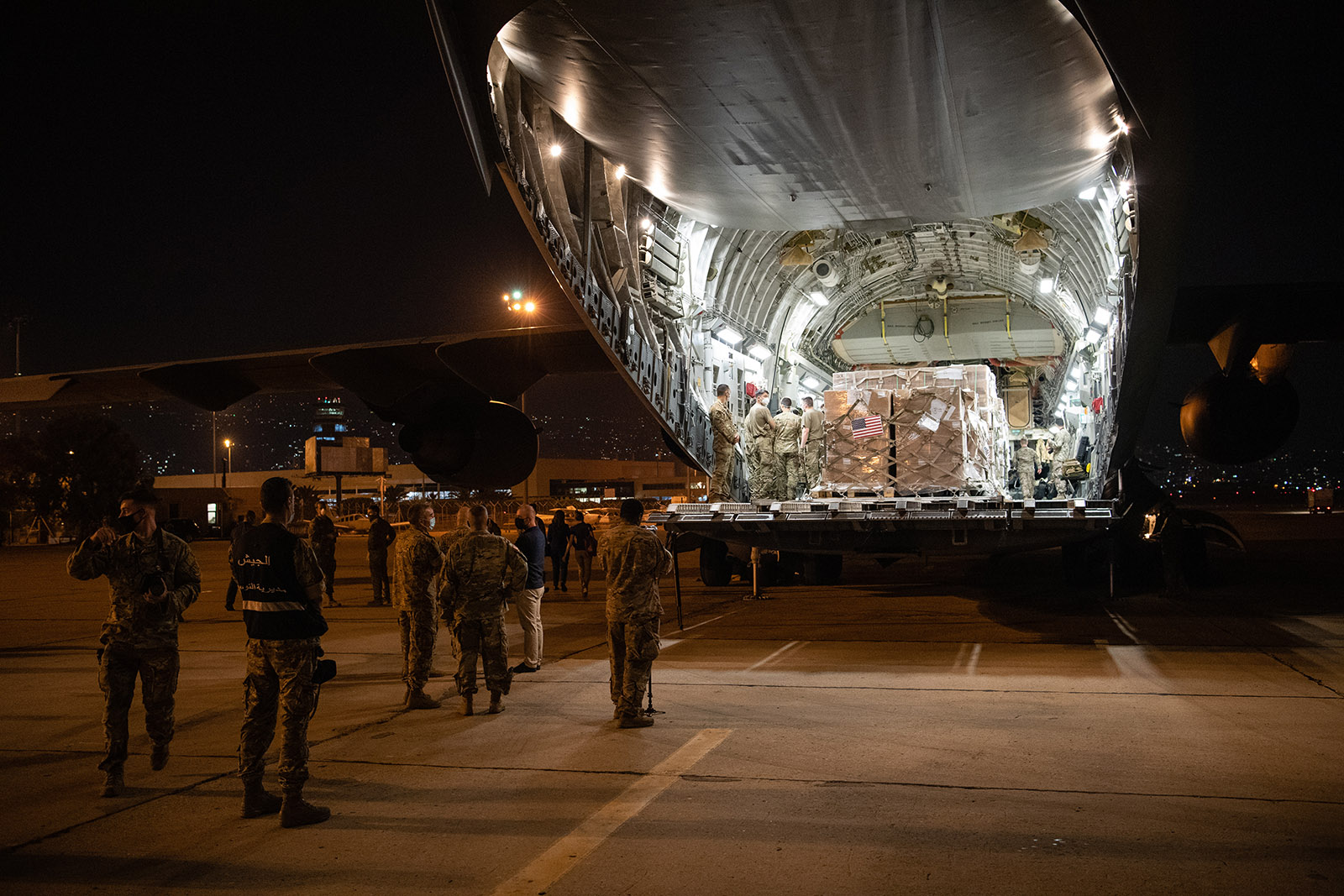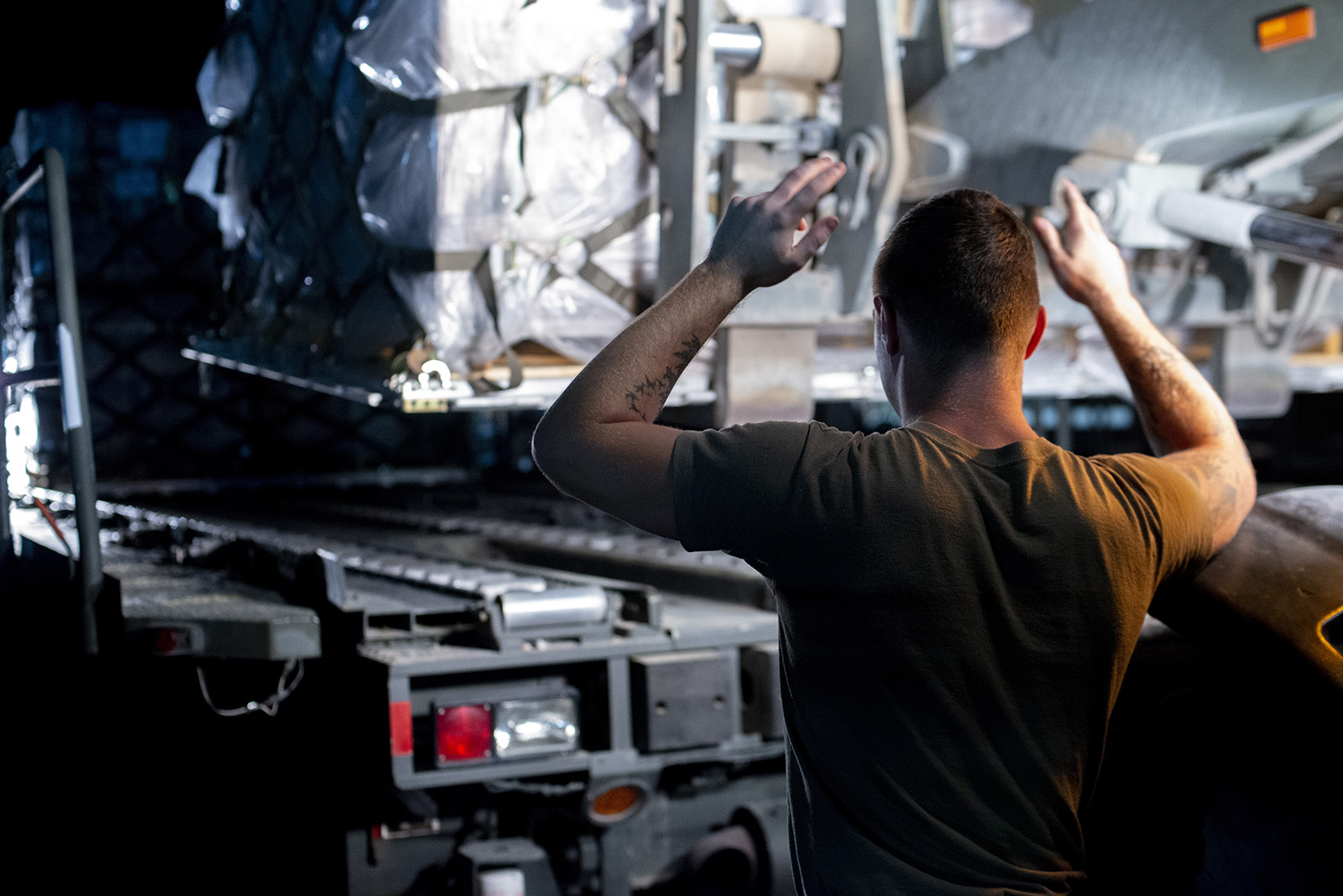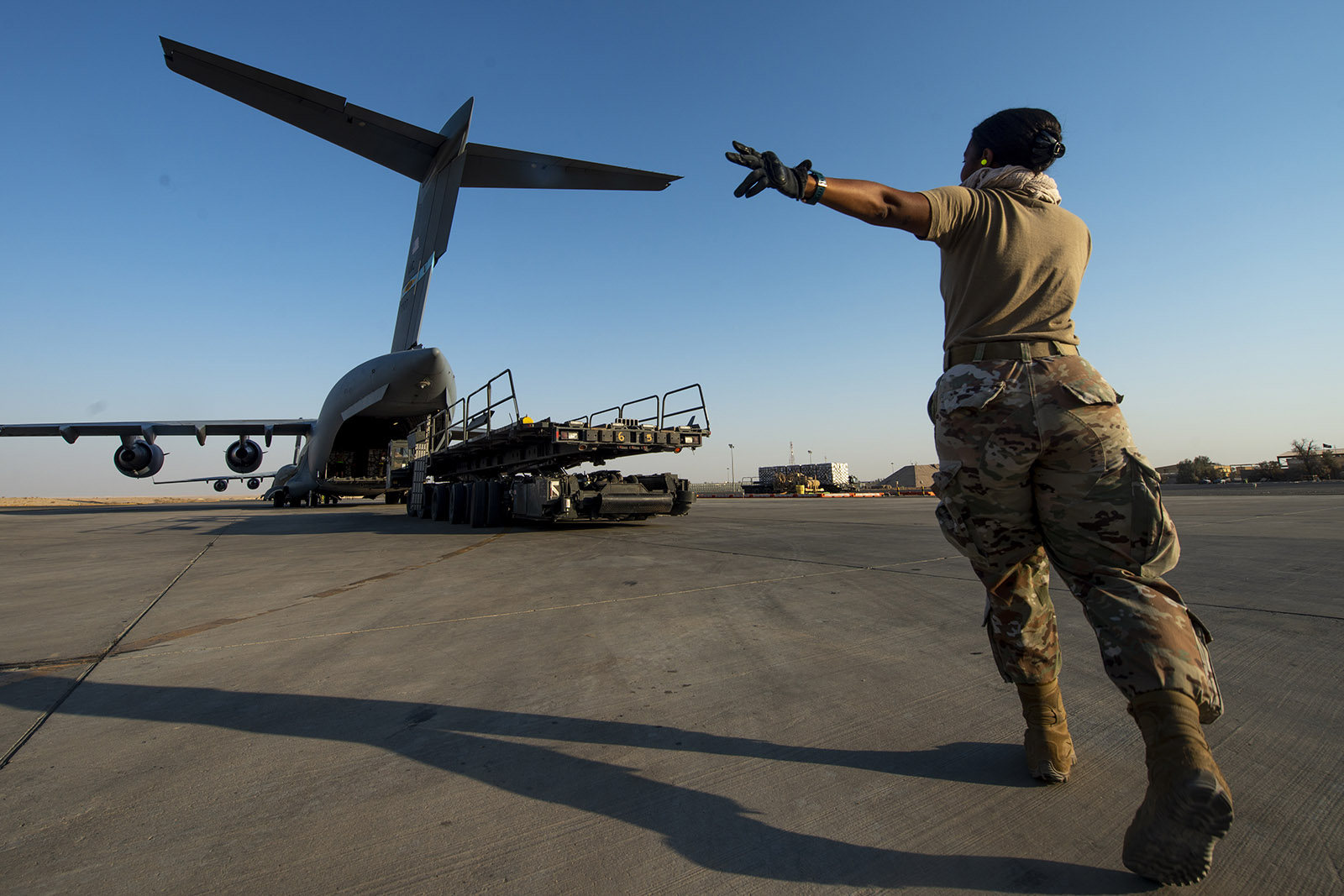 DELIVERING AID TO BEIRUT
EXPLOSION PROMPTS JOINT EFFORT
Just two days after a deadly ammonium nitrate explosion erupted in the port of Beirut, U.S. Airmen and soldiers stationed in Qatar worked together to deliver lifesaving supplies. Both assembled pallets with thousands of pounds of food, water and medical supplies. Once the pallets were ready, they were loaded onto a C-17 and delivered to Beirut.
"In the wake of tragedy, it truly takes a combined effort to make the mission happen. We do this every day in Qatar, and that's exactly what we are doing in support of the Lebanese Armed Forces." —Brig Gen Daniel Tulley, 379th Air Expeditionary Wing Commander