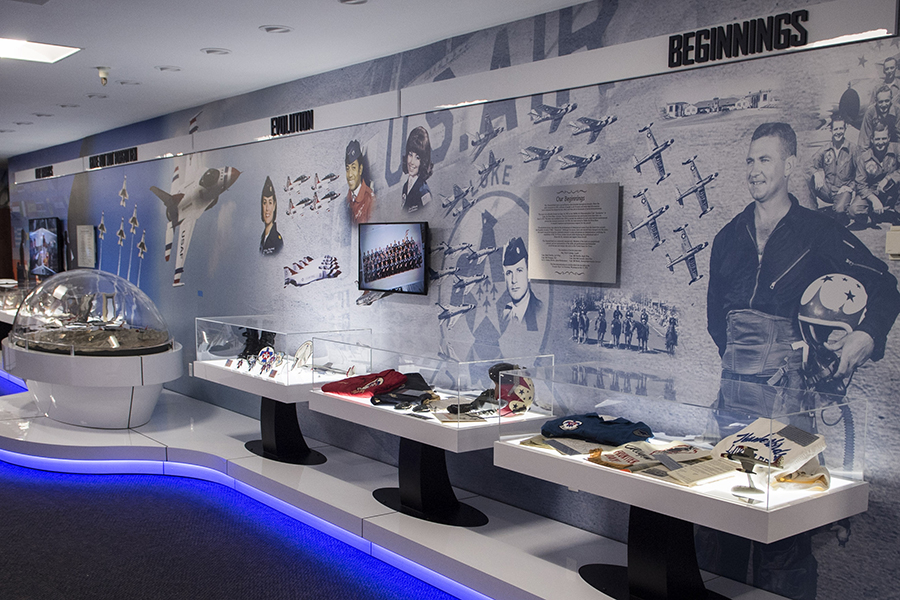 Museum hours
Due to health protection measures in place, we are currently open at a limited capacity. Please call 702-652-7200 for operating hours.
Location
Tyndall Avenue
Nellis AFB, NV 89191
Sixty-four years of team history can be found at the Thunderbirds museum, located inside the Thunderbirds hangar on Nellis Air Force Base, Nevada. Its main exhibit is a Thunderbirds aircraft static display, and visitors can get a glimpse of this display 24 hours a day, seven days a week. In order to visit the museum, you must have installation access by possessing a valid Department of Defense identification card or be sponsored onto base by an individual who has installation access. The museum may be subject to closure without notice due to the high operations tempo of the squadron.​ ​For the most up-to-date information, please call 702-652-7200.