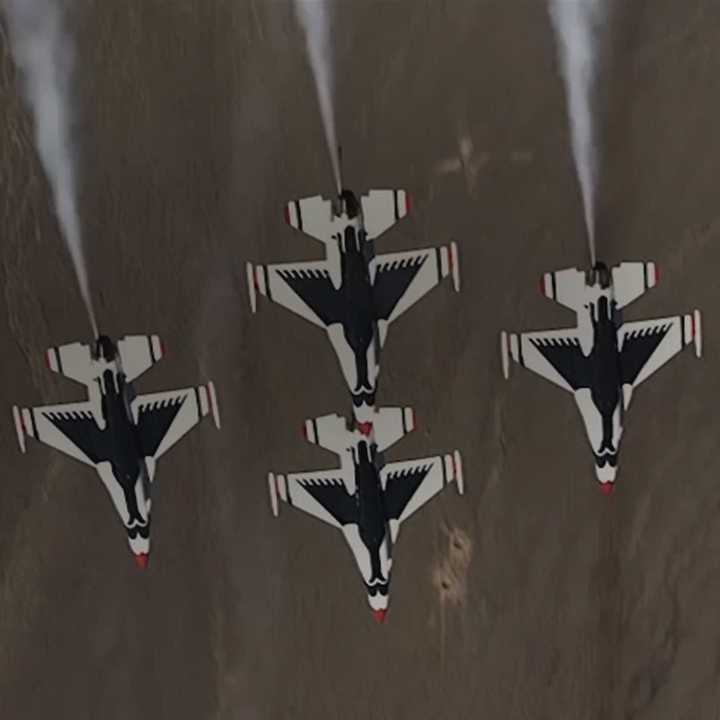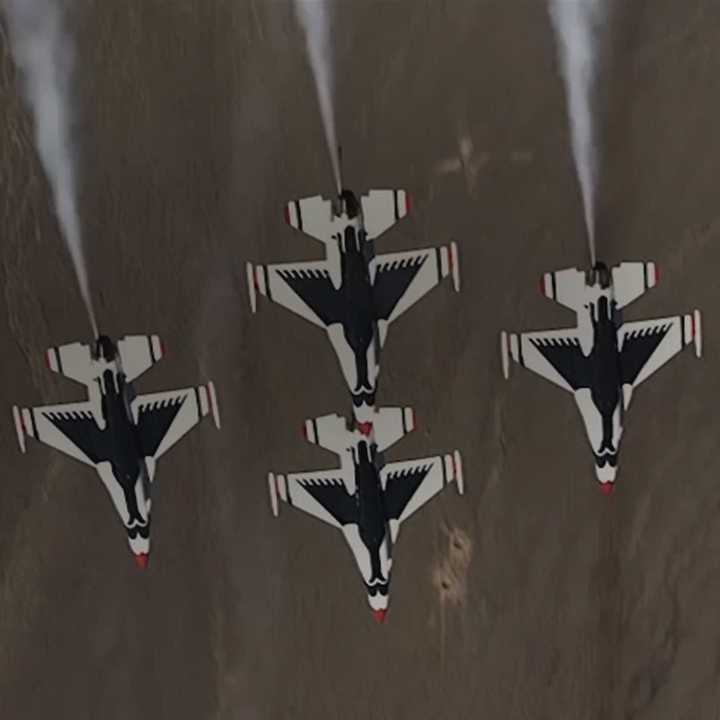 U.S. AIR FORCE
THUNDERBIRDS

The Thunderbird was inspired by the Southwest's Native American culture, where the team is based.
1,500 MPH (Mach 2 at altitude)
More than 2,002 miles ferry range (1,740 nautical miles)
A smoke-generating system replaces the F-16's 20mm cannon.
F-16 FIGHTING FALCON
Rotate
MANEUVERS
The demonstration is a mix of six aircraft performing formation flying and solo routines. The four-ship Diamond formation showcases the precision and training of U.S. Air Force Pilots, as well as the gracefulness of the F-16. The two solos display the power and maximum capabilities of the mighty F-16 Fighting Falcon, a frontline fighter.